Next week on Home and Away in the UK, Lyrik will face pressure as Justin pushes back the release of their album, and Irene will experience severe loneliness as a result of John's departure.
Next week, tensions between the members of Lyrik remain high due to Theo's (Matt Evans) and Kirby's (Angelina Thomson) ongoing arguments, but the group is forced to come together as Justin reveals a shocking truth regarding the album release.
Since he returned to the band's management team and the last recording sessions have already been completed, Justin (James Stewart) has been working nonstop to find a location for the approaching launch while Remi (Adam Rowland) finishes the songs.
After speaking with Mackenzie (Emily Weir), who seemed to be the ideal combination of "cool" and "professional," Justin suggested a location managed by an old acquaintance in the city, the El Ray club.
Theo is still in shock after learning that Kirby, his ex-girlfriend, used to surf, a fact she suppressed from him for the duration of their relationship. Kirby recently revealed to Mac why she had stopped surfing after suffering a bad wipeout years ago.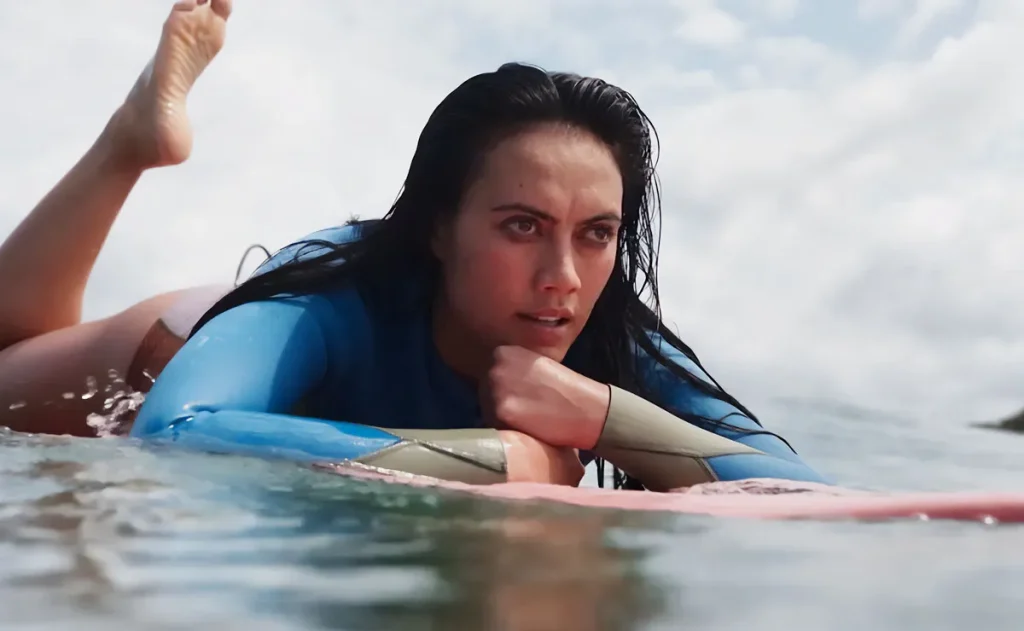 To the amazement of a passing Theo, Kirby overcame her concerns to ride some Summer Bay waves with the help of Mac and a board borrowed from Mali (Kyle Shilling).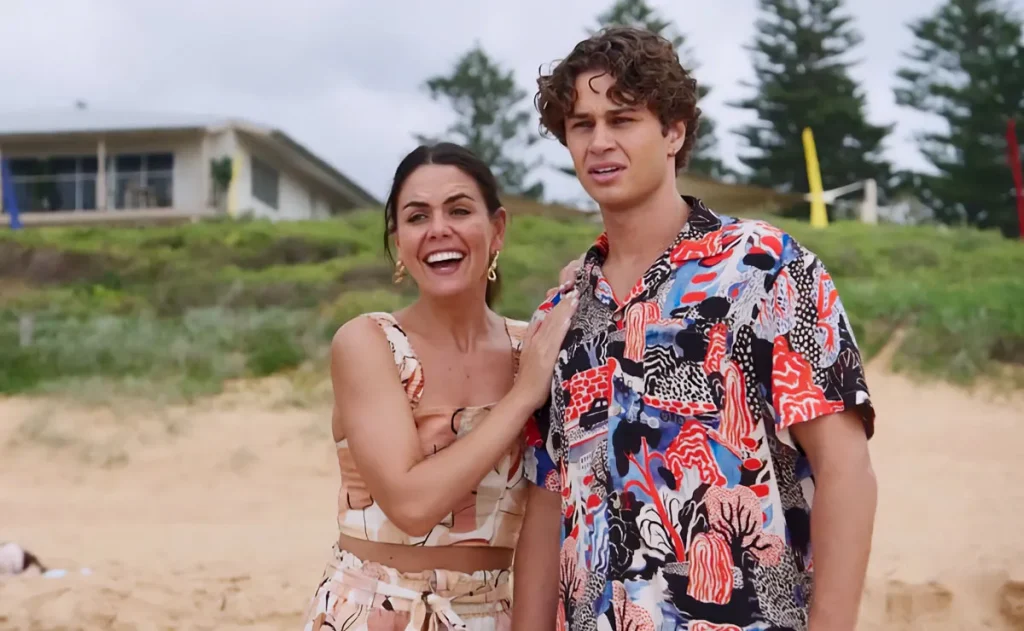 The following week, Kirby declines to discuss the subject with Theo and reminds him that their interactions are solely professional at this point. They have nothing to say if the topic is unrelated to the band.
Later, after Justin has managed to gather Lyrik, he tells that he has managed to arrange a date at the El Ray nightclub. The band is overjoyed since they've always wanted to perform there! The event is scheduled for two weeks from now, which is the only problem.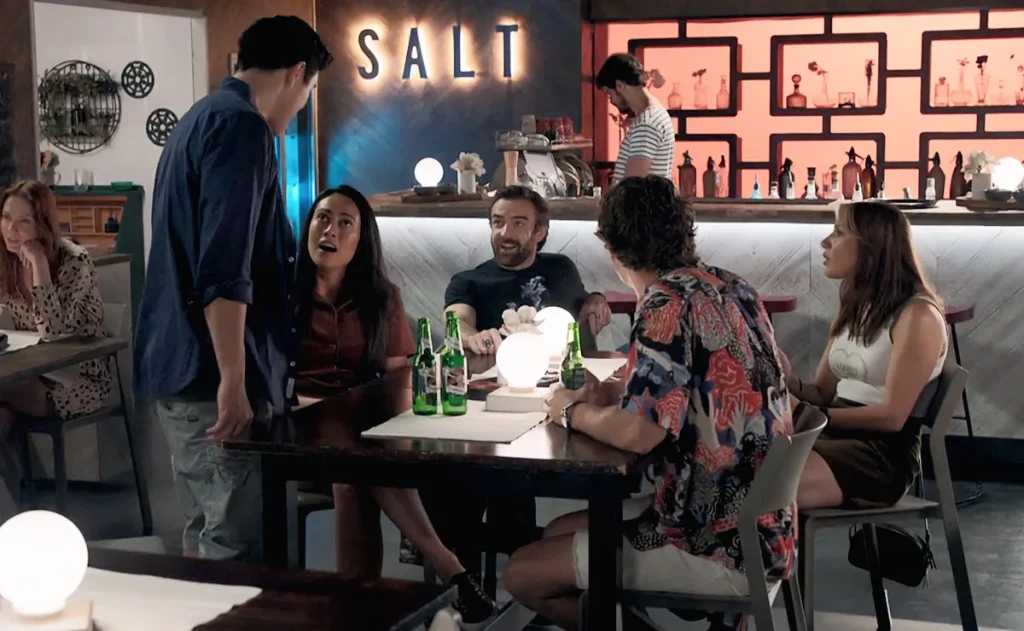 Although Remi points out that they are far from prepared, there is an immediate sense of panic because Justin has already posted the date on social media, leaving them with little alternative.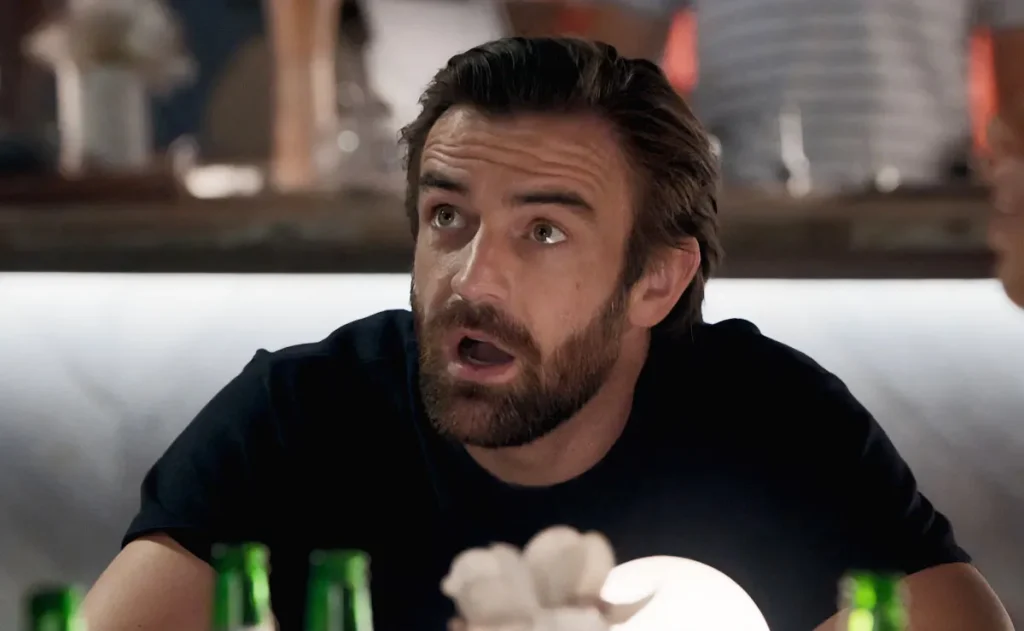 Remi, Kirby, and Eden immediately separate to the house for an all-nighter to continue working on the mix, but Theo chooses not to accompany them since he is still stung by what he perceives as Kirby's treachery.
The following morning, as Theo and Kirby attempt to catch the same wave, they unintentionally find themselves in the surf together, which leads to another argument. Kirby responds that he simply needs to go past the fact that she withheld information about her surfing history from him.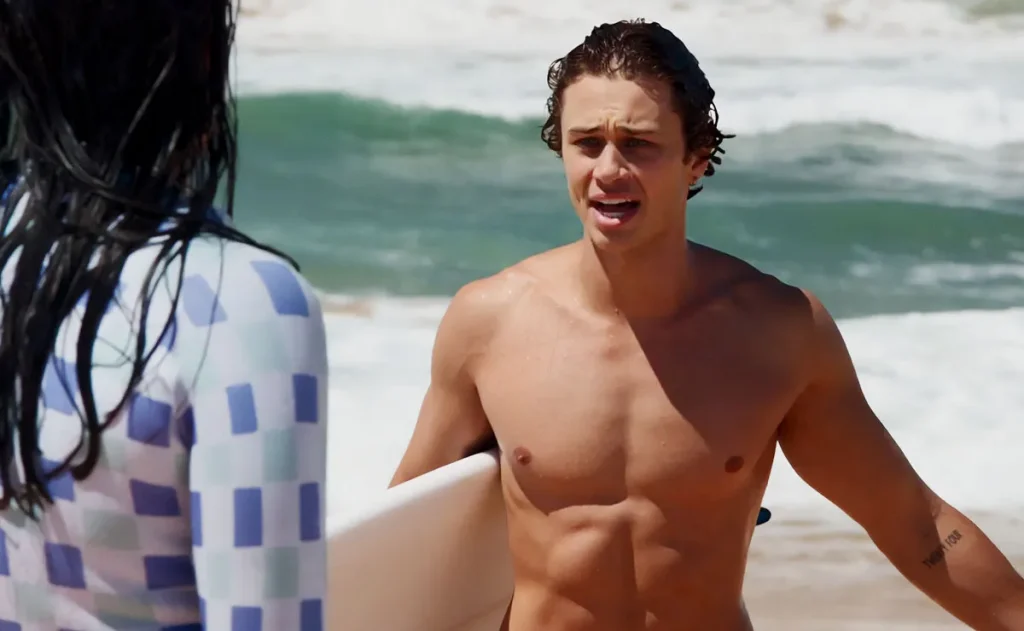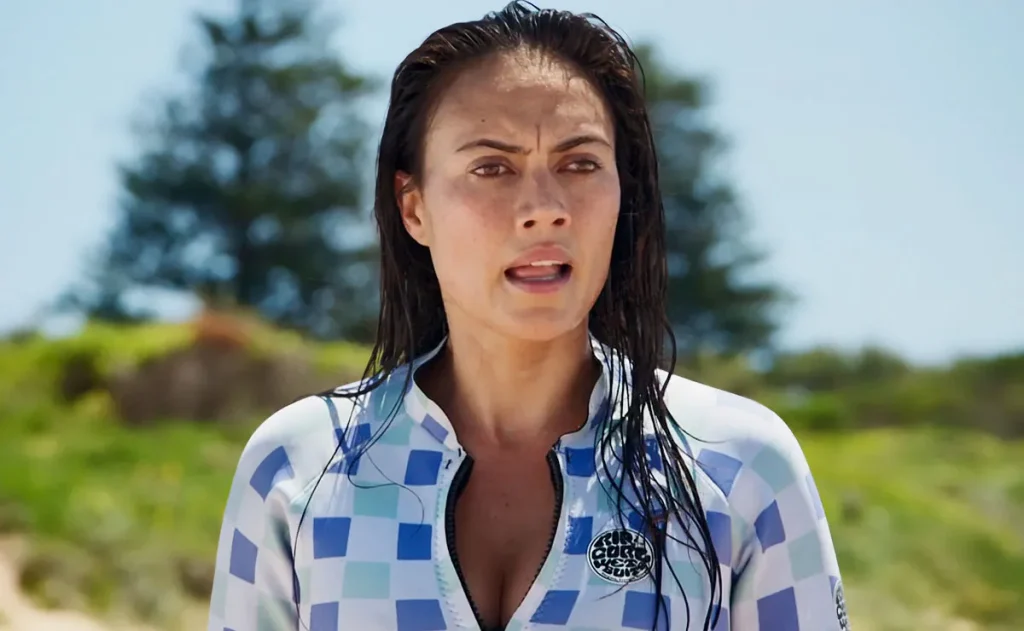 Theo is given some food for thought when Mac tells him that Kirby getting back on a surfboard was actually a very huge deal, though she doesn't elaborate. Remi tells Kirby that it's time she took charge and worked things out with Theo for the band's sake since she's tired of hearing her whine about him.
Theo assures her that he is willing to listen as she describes her anxieties over surfing when Kirby eventually stops by with an olive branch. Theo still feels upset that she couldn't confide in him while they were dating, especially since he was so honest with her about his own traumatic childhood experiences.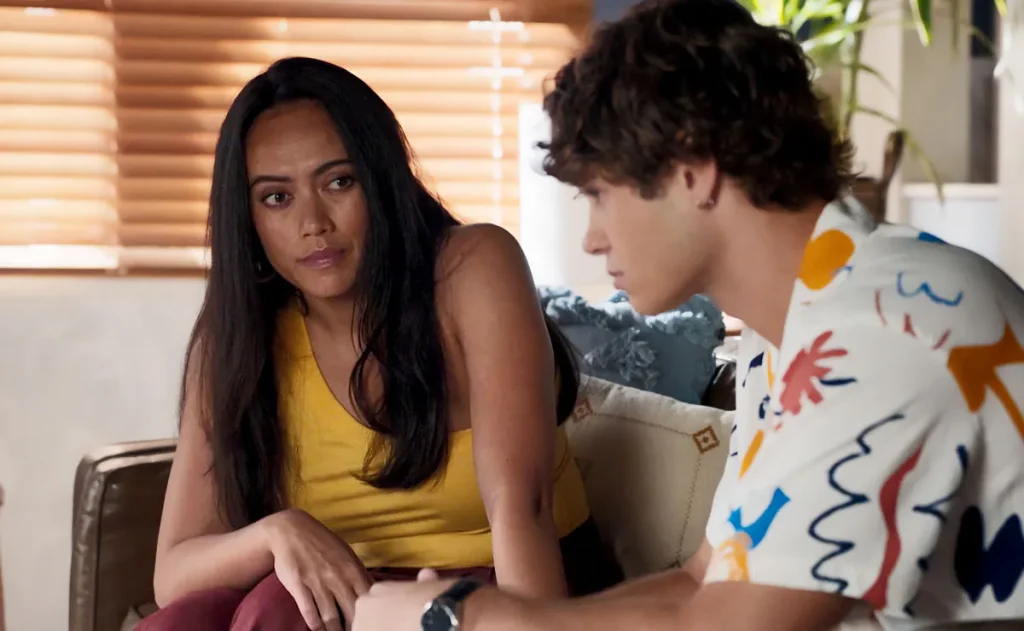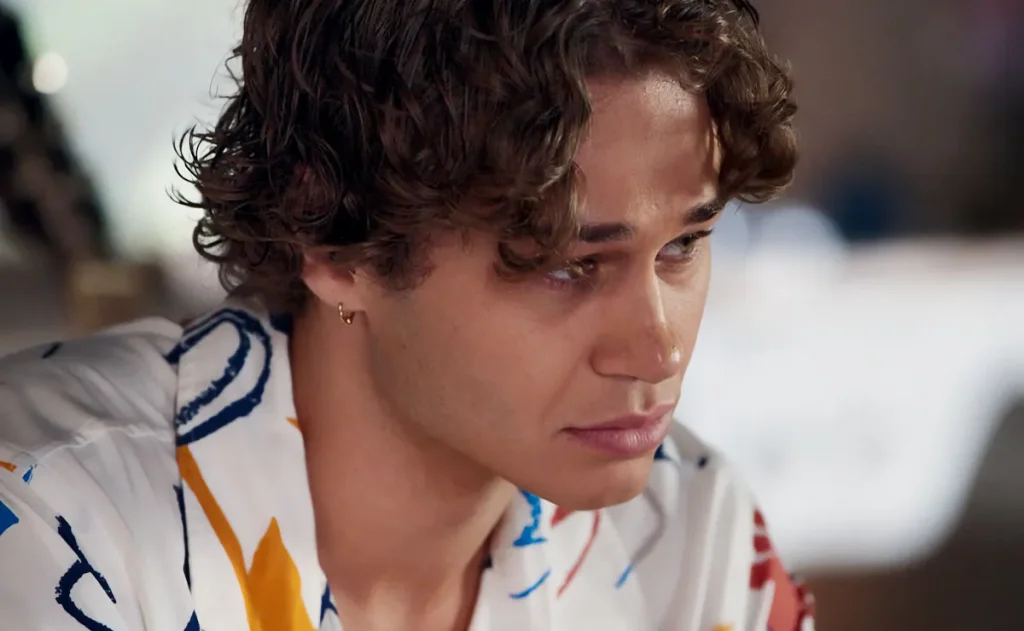 But as soon as Justin unleashes yet another round of bombshells, the two are compelled to interact. Justin initially informs Remi and Kirby that the venue has canceled the launch owing to electrical issues, but then reveals to them that he has secured another, even more spectacular site—The Palais Metro.
Again, Remi and Kirby are astonished by their manager's abilities (though, to be fair, we find it pretty hard to believe too), but as is customary, Justin explains that there's a catch, and it's a whopping huge one at that. Tonight is the only date available for several months!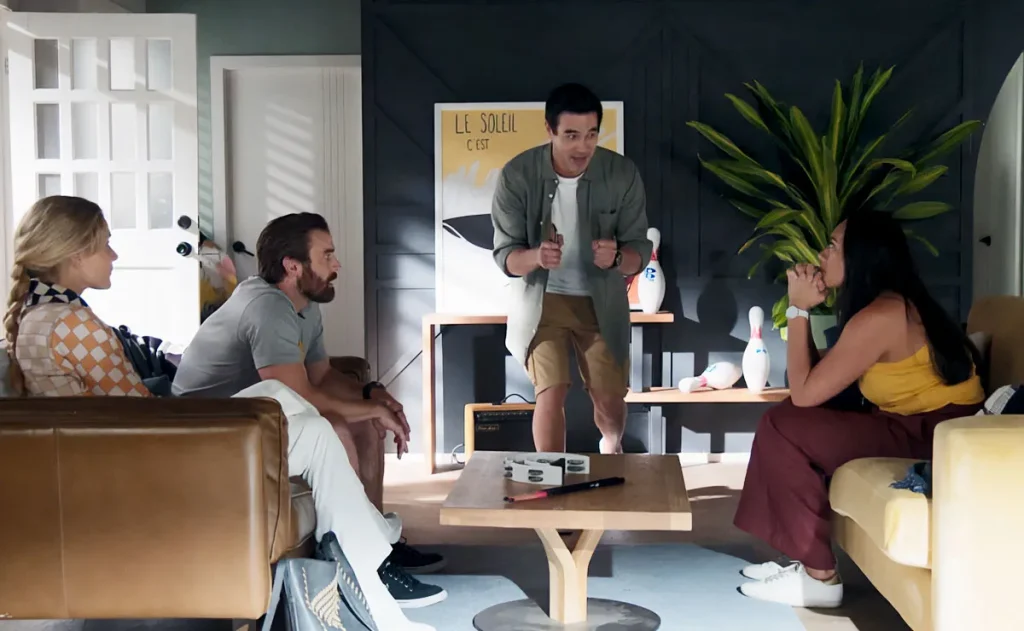 Kirby and Remi scream "Impossible!" but Justin is adamant that it will happen; the album will go live this evening. Who knows where it may go if they held the launch at the venue, where all the music journalists congregate.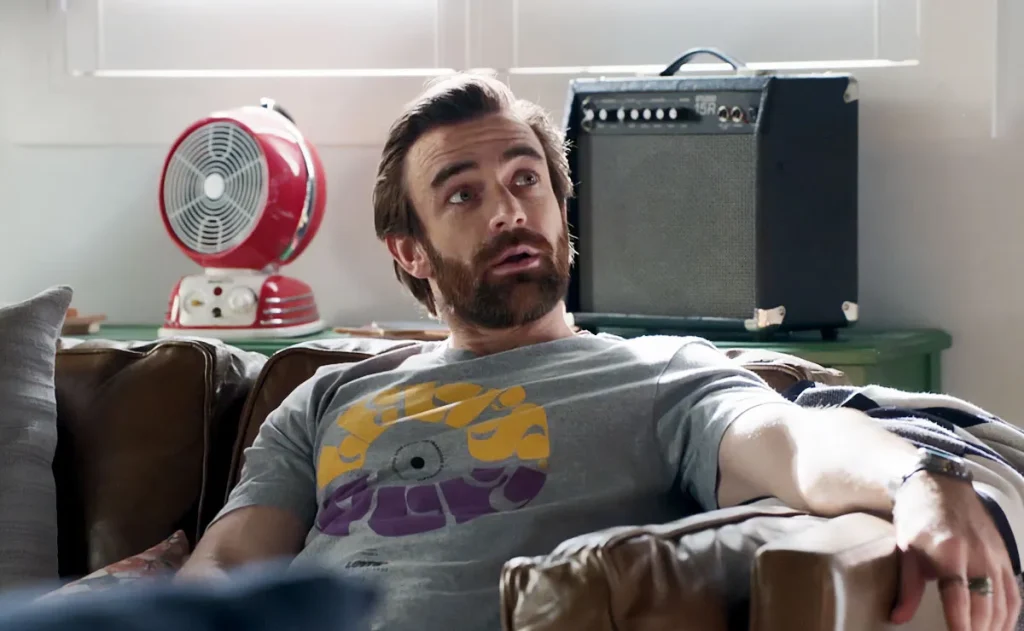 Chaos reigns when the band gets back together. They don't even have an album name yet, and Remi still needs to finish the mix. Frontman Theo is similarly uneasy about having to participate in a press conference, and Eden makes a threat to slap someone in the face if she is made to mingle with the journalists.
Kirby notices that Theo is struggling, but he rejects her attempts to engage in conversation.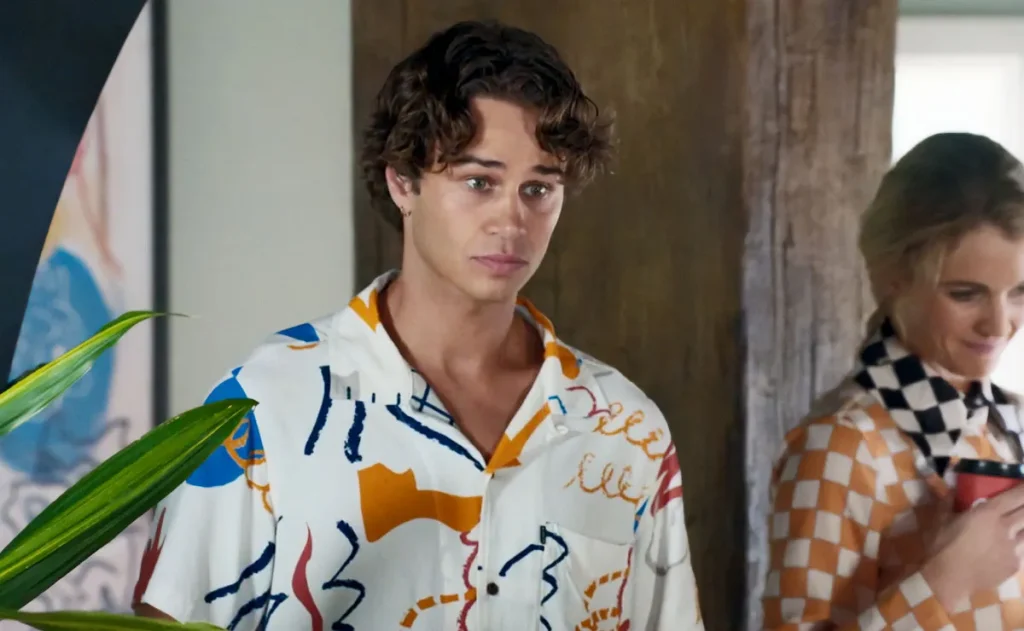 Despite all odds, the band arrives at the venue that evening for what is expected to be their biggest performance to date.
Will Justin and Lyrik be able to pull it off, though, with all the strain and worry in the band?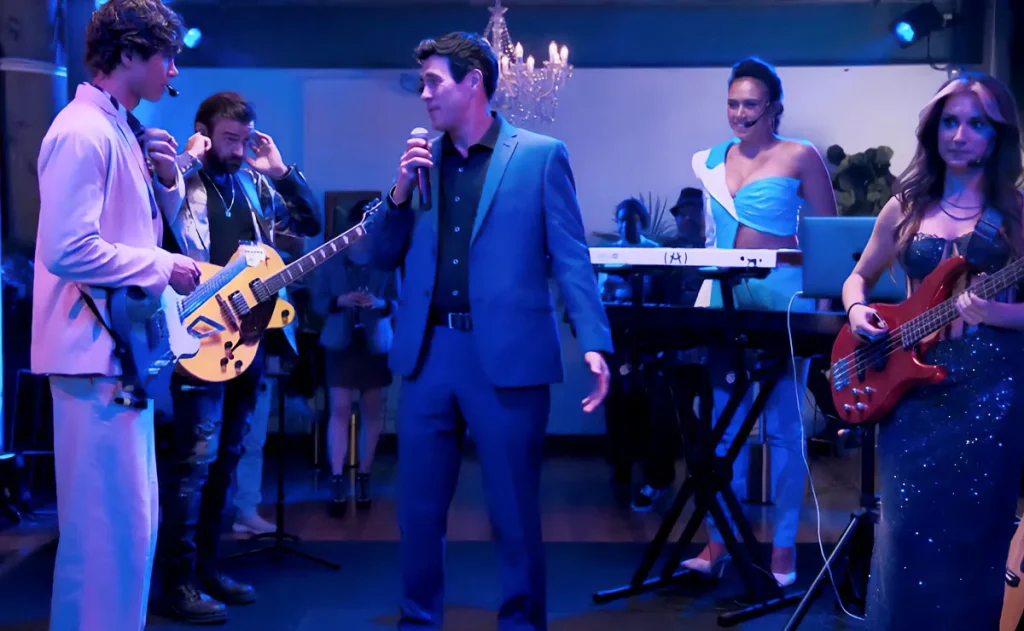 In another portion of Summer Bay, once John (Shane Withington) leaves the Beach House, loneliness overwhelms Irene (Lynne McGranger).
John found it tough to tell Irene that he was moving back home now that he's healed from his recent hospitalization because she was enjoying having some company around the house after living alone for the past year.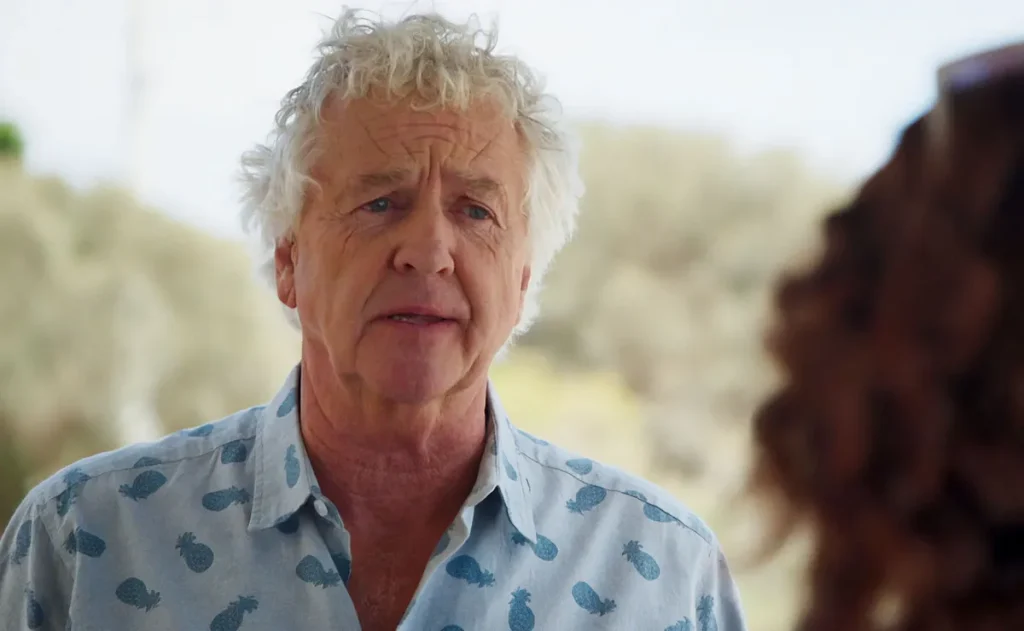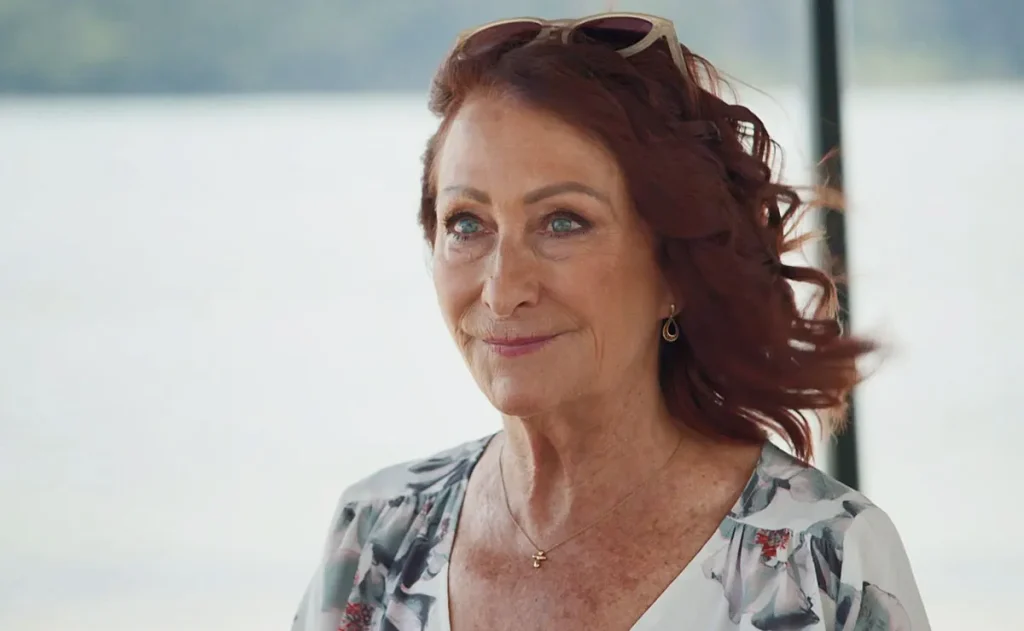 Irene felt comforted after describing her circumstance to Marilyn (Emily Symons), who informed her that she had friends around for support at any time.
The following week, Irene admits to Marilyn that she was mistaken in thinking that just because she lives alone, she must lead a hermit life. She'll even give John a call and invite him over for supper.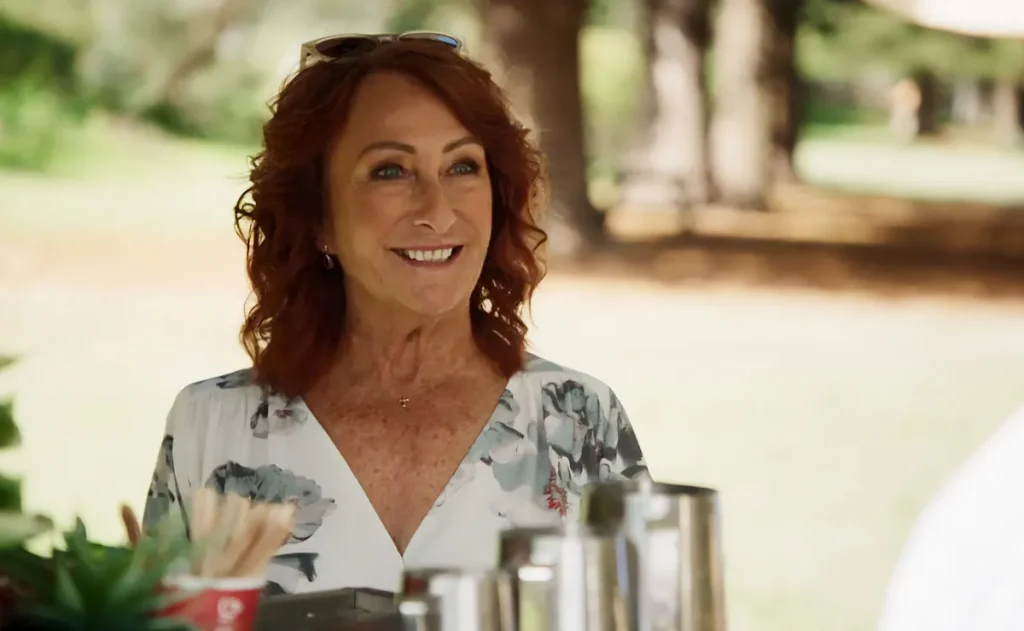 Irene confirms with John before departing to get ready, leading Alf (Ray Meagher) to wonder about Irene's plans with Marilyn because John only recently moved out.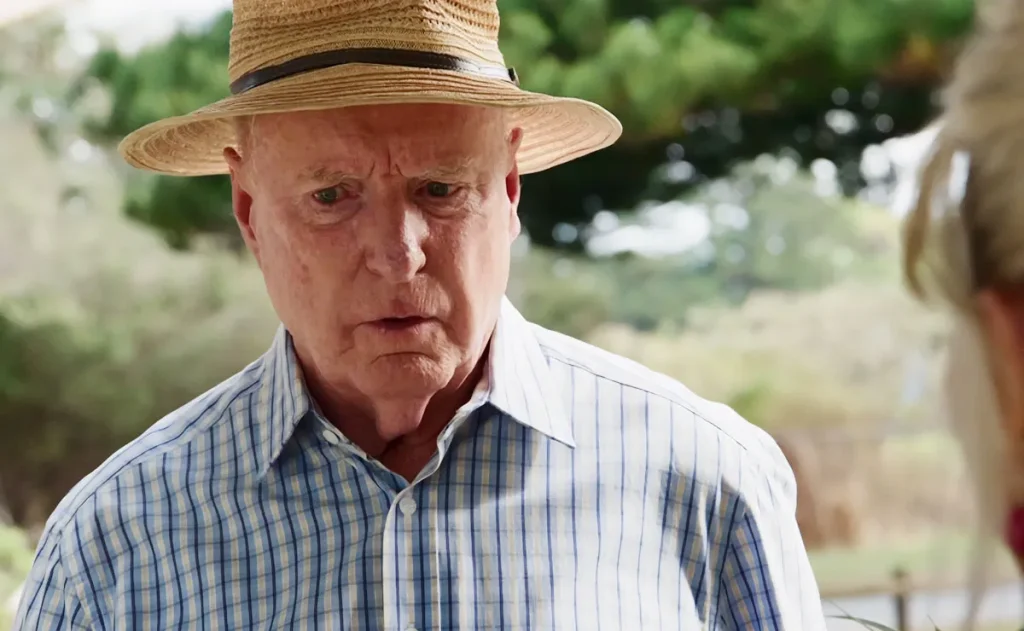 Observing that Irene clearly loves John's company (and we guess John appreciates spending time with someone who doesn't continually snipe at him, so perhaps they should mind their own! ), Marilyn supports Alf's assertion and makes it clear that she's putting on a front to disguise her dislike.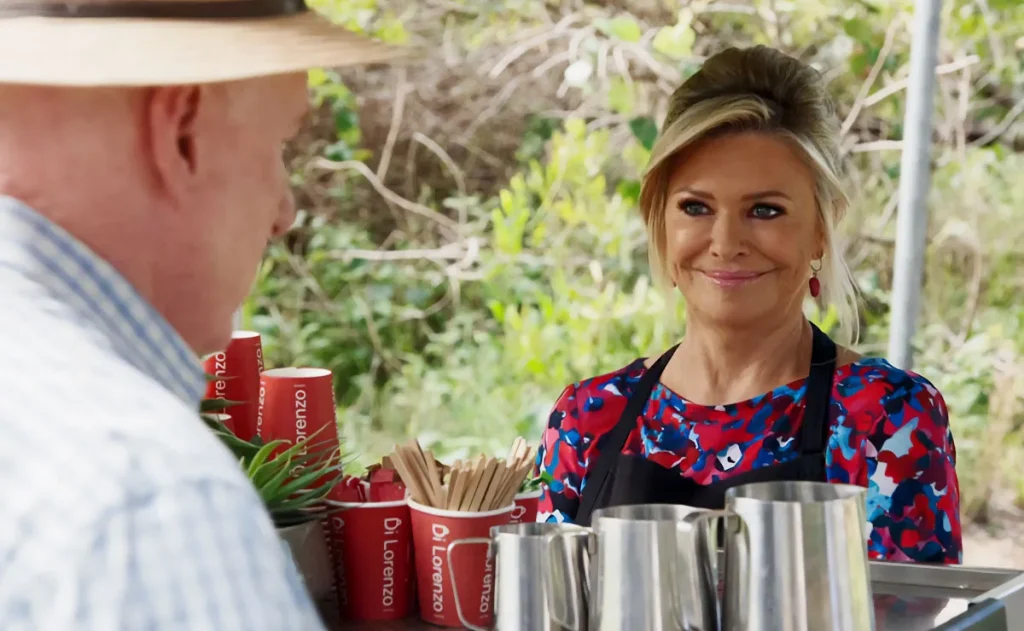 That evening, Irene is in a good mood as she makes a mean-looking lasagne, sets the table, and pulls the Scrabble board out of the cabinet—she's ready for a beautiful evening of entertaining.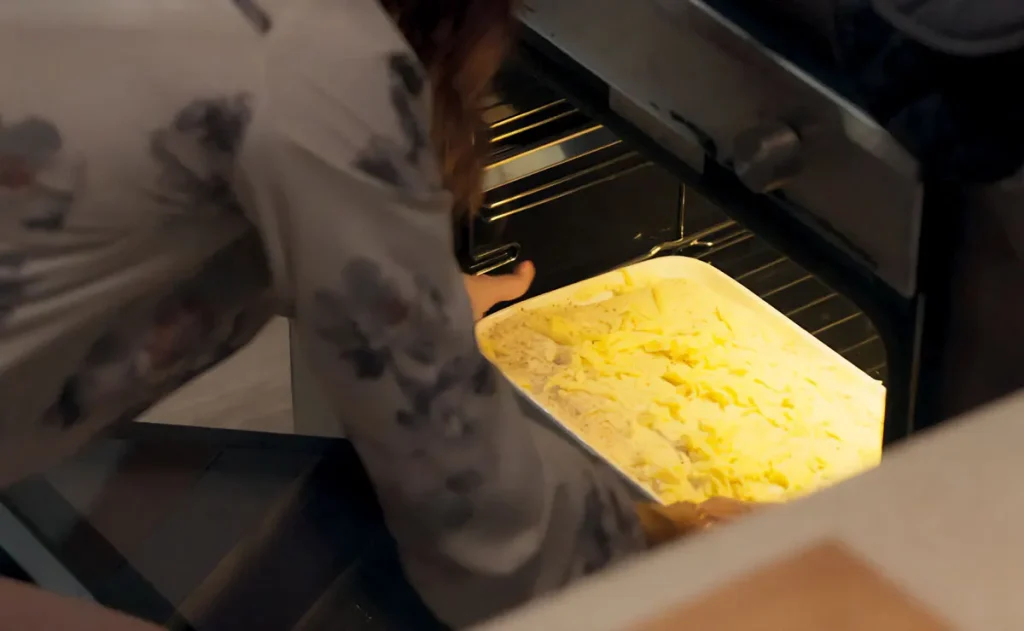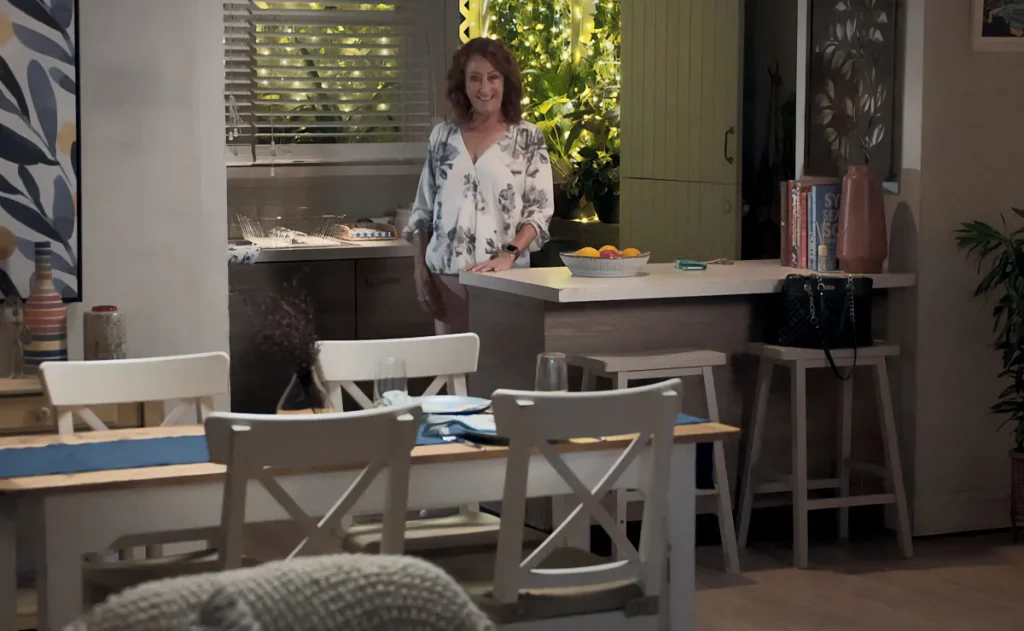 However, when Irene runs back to the restaurant to grab a dessert, John texts her to change their plans so that he can have a video conference with his son Jett, who had just returned from his honeymoon.
Irene, who has chosen to stay and assist Marilyn in packing up, is obviously depressed as Marilyn feels awful for her and remarks that she now has nothing better to do.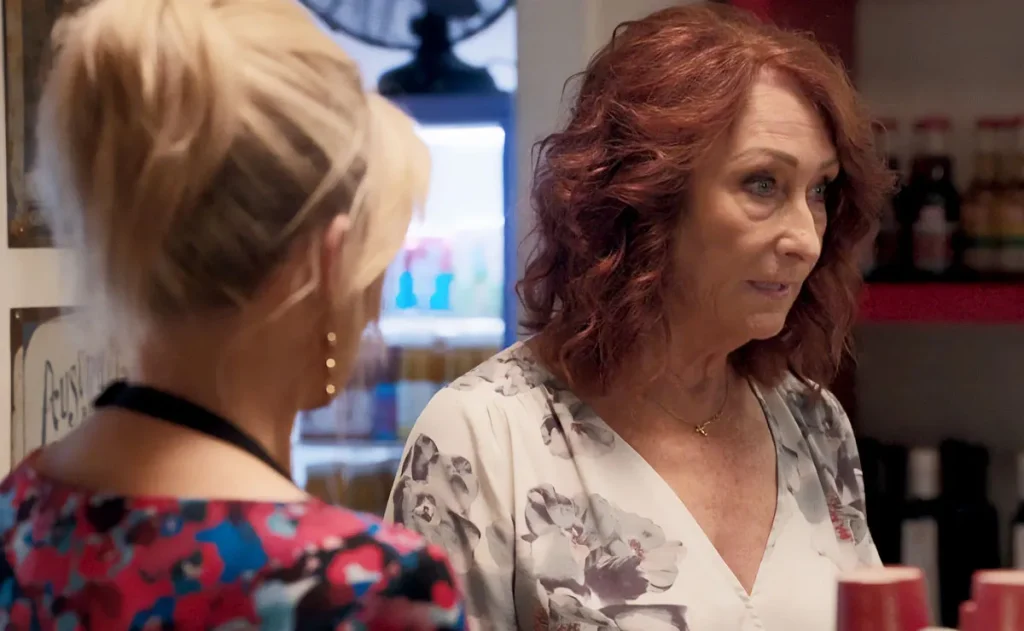 The following day, Marilyn presents Alf with her hypothesis that, following their recent fake romance, Irene may have actually started to develop feelings for John (here we go again!).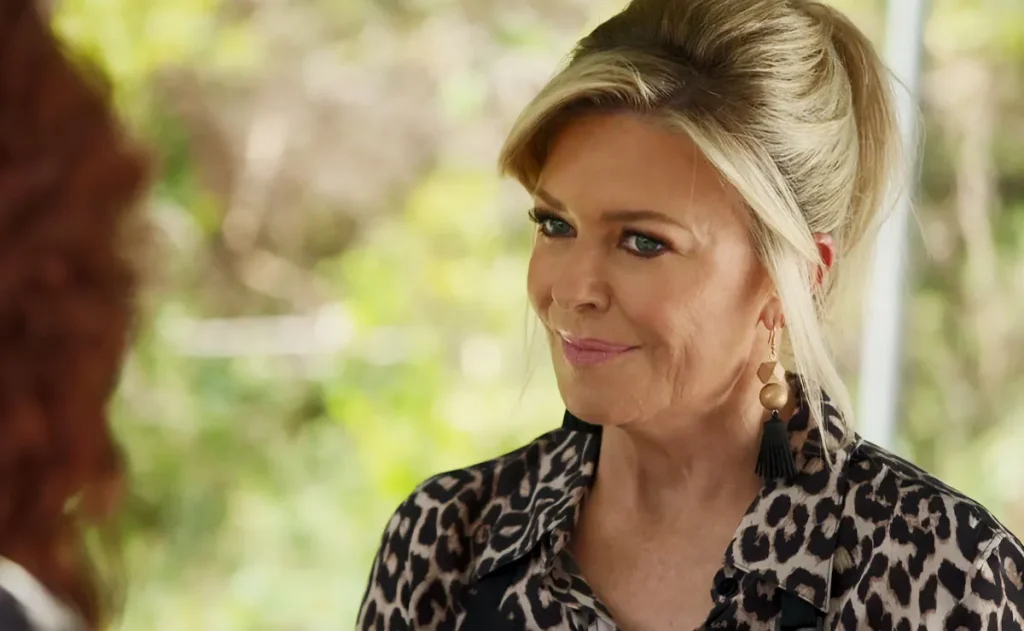 Marilyn goes ahead and offers Irene "her blessing," finally stating that she would now be fine with the thought of Irene beginning a relationship with her ex-husband.
Irene, frustrated, declares, "Marilyn, I do not have feelings for John!" She adds that the only thing her heart was yearning for last night was some company for an hour or two.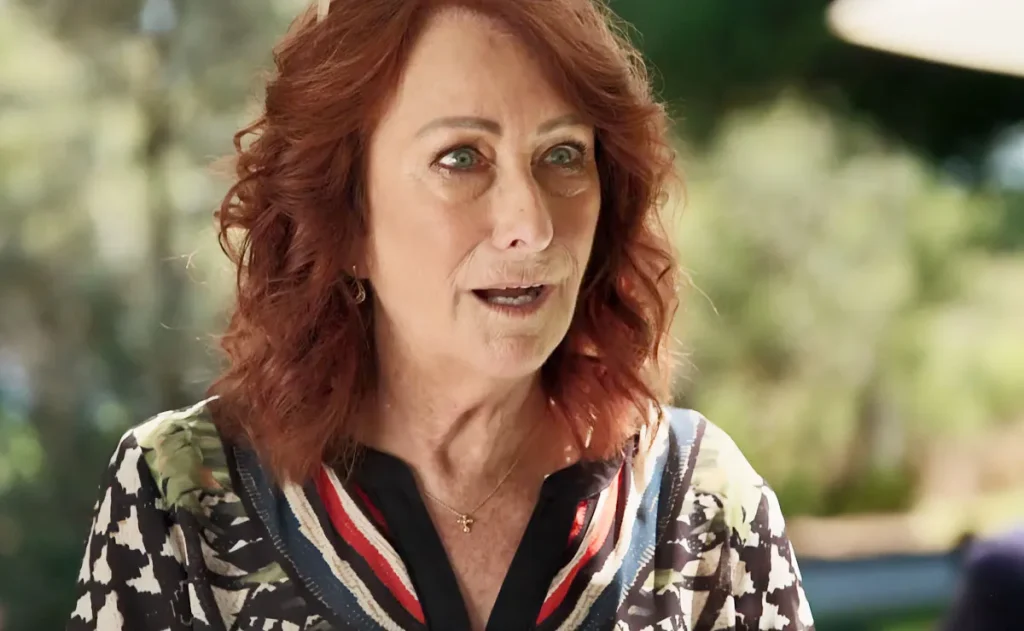 In an effort to make up for the miscommunication, Marilyn subsequently asks Irene over for supper at her house with the idea that perhaps they might have a tarot evening. Irene accepts the invitation but objects to tarot.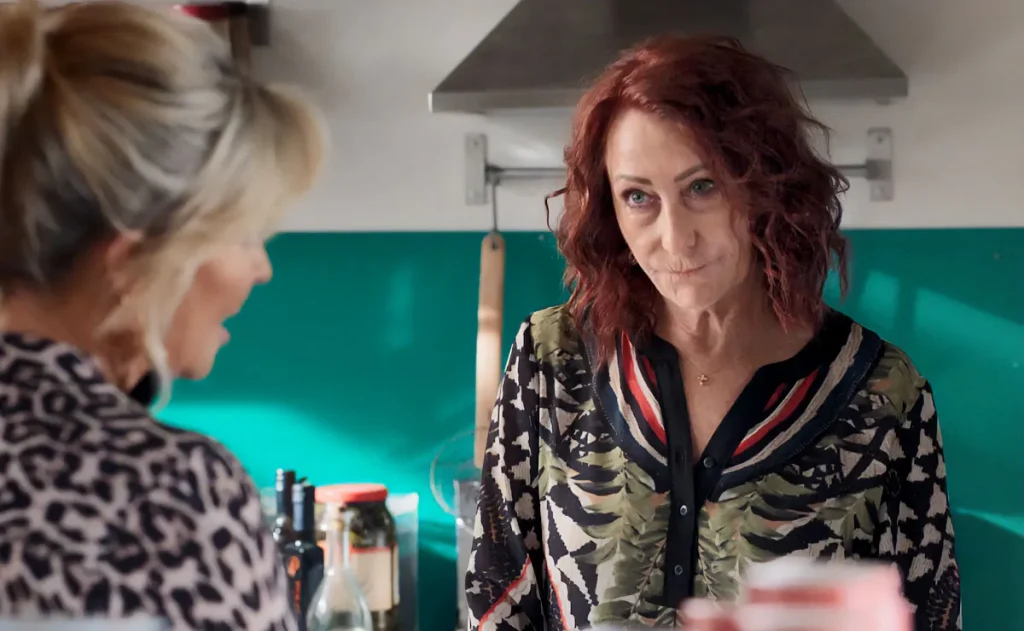 Irene is able to clearly identify Marilyn's intentions when she goes on to advise that she bring Leah (Ada Nicodemou) along as well.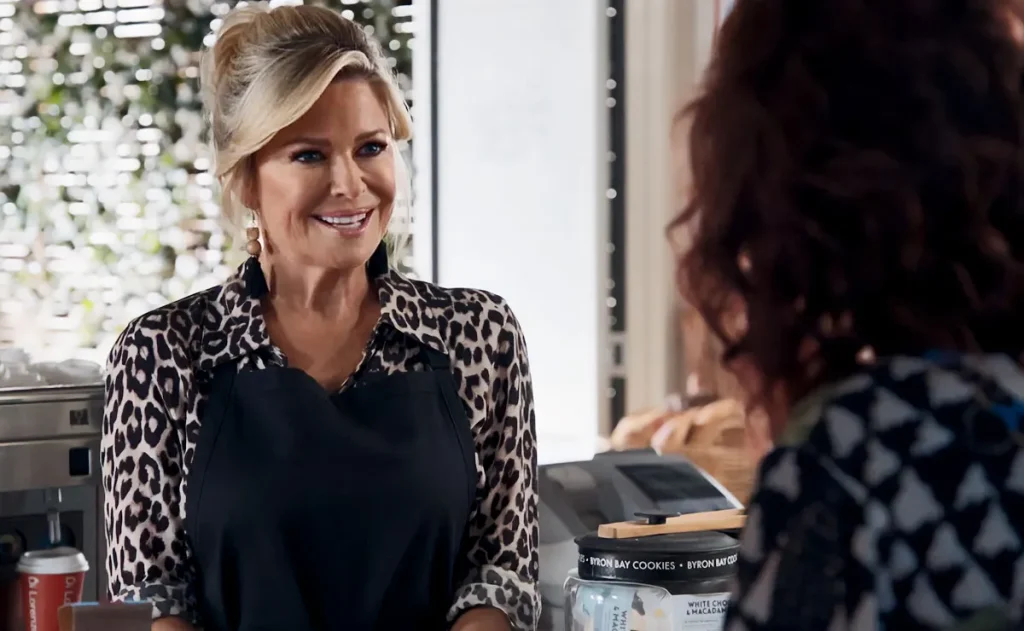 "You mean invite her to a charity night for your poor, sad, lonely old friend?" she asked. Irene yells. "Thanks, Maz, but no thanks."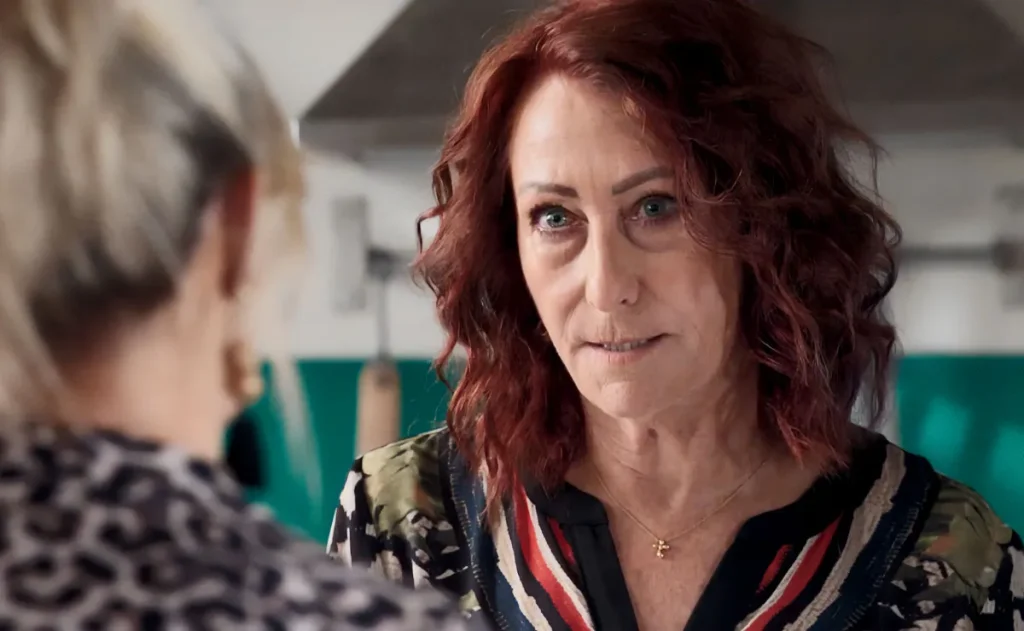 Have Marilyn's recent actions made matters worse for Irene?