According to General Hospital (GH) teasers, fans may anticipate the unexpected in Port Charles. Spencer Cassadine (Nicholas Chavez), the boyfriend of Trina Robinson (Tabyana Ali), is still devoted to helping his baby brother Ace Cassadine (Jay and Joey Clay) and the child's mother Esme Prince (Avery Pohl) raise the child, so Trina isn't getting all of his time.
Considering that Ace is merely his younger brother, his devotion to Ace is extraordinary. Anyone would wonder how devoted Spencer would be to a child of his own in light of this.
Spencer Cassadine & Trina Robinson Take The Next Step in General Hospital
Trina and Spencer are reportedly taking their relationship to the next level, which could mean that they will finally have a sexual encounter, according to GH spoilers for the week of September 11th.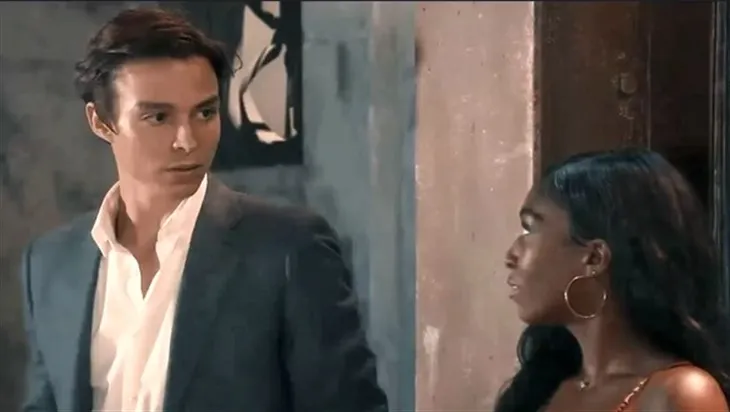 Fans of Sprina have been anticipating this for so long. The majority of GH fans will undoubtedly be pleased about this occasion.
No matter whether a couple is in a committed relationship, having an affair, or just having a one-night stand, spectators can't help but wonder if they are expecting.
Although Spence and Trina are no longer teenagers, they are also not quite prepared to become parents.
But if anything can be inferred from Spencer's dedication to Ace and his co-parenting duties with Esme, he's up for the task and would be a great father.
The Nikolas Cassadine Factor in GH Spoilers
Esme's obvious affections for Spence are returning, and she appears to be "using" Ace and their co-parenting arrangement to keep Cassadine away from Trina, which only serves to complicate matters further.
If and when Trina announced she was pregnant, just think how surprised she would be.
Nikolas Cassadine (Adam Huss) is another factor to take into account. He is Ace's biological father, so when he returns to town, he will undoubtedly want to make up for lost time with the child.
He won't want to "edge" Spence out of the baby's life, but he could want to be more involved with Ace and relieve Spence of certain responsibilities in the process.
They might become pregnant if Sprina ends up in bed, too. Post a comment below!
Watch your favorite ABC soap opera every day to witness all the drama play out, and check this page frequently for the most recent General Hospital spoilers, updates, and news.