In upcoming episodes of Coronation Street, Summer Spellman will be left upset upon learning that she has harmed her adoptive father, Billy Mayhew.
Viewers of Coronation Street have been following Summer Spellman, played by Harriet Bibby, as she becomes pregnant. Despite Billy Mayhew (Daniel Brocklebank) thinking she had an abortion, Summer recently made the decision to keep her baby and give it to Mike (Tom Lorcan) and Esther Hargrave (Vanessa Hehir). Her secret might be about to come out in later scenes.
Fans of Coronation Street hav
e been watching Summer struggle to make decisions regarding her pregnancy with James Craven's character, Aaron Sandford, over the past few episodes.
When she first decided to have an abortion, it was clear that her adoptive father Billy strongly disagreed because of his religious convictions.
To her father's surprise, Summer did not actually go through with the termination, even though he later decided to support her in whatever she chose to do.
After she and her husband Mike struggled to conceive, Ester offered her money to keep the baby, which further encouraged her to make the U-turn.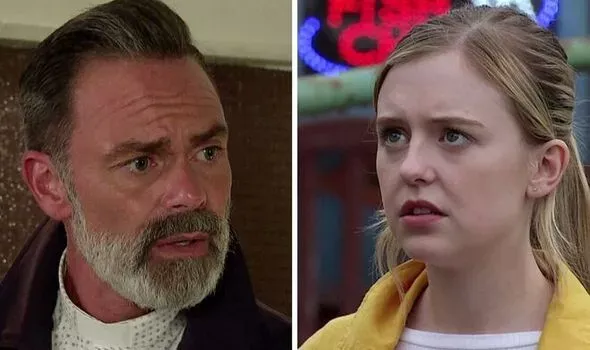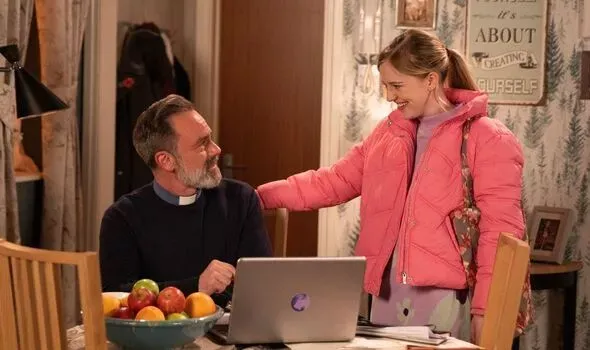 The teenage girl who is pregnant tells Esther and Mike that they can adopt her child, but that they will require £10,000 up front. She knows that her boyfriend Aaron needs the money to send his dad to treatment.
Billy is worried when he finds Summer puking in the sink, thinking she has carried out the termination and that her eating disorder has returned.
Scenes that will air next week feature Todd Grimshaw (Gareth Pierce) being shocked to learn that Summer is moving out to live with Amy and Jacob in the builder's yard apartment.
Billy admits to Todd later in the Rovers that he feels he's been too controlling of Summer.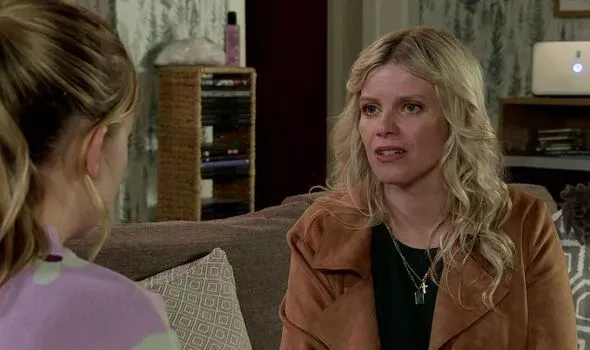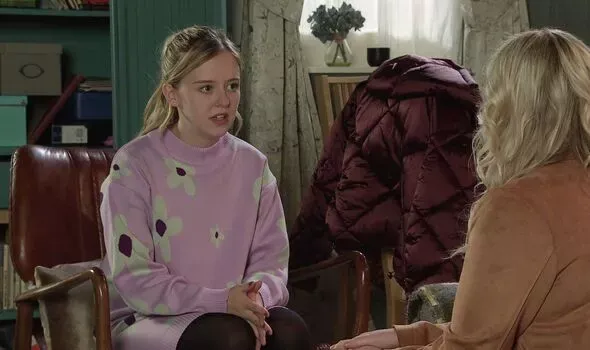 Summer talks to Billy and has a heart-to-heart with him, telling him that her dad is truly hurting because of her moving out.
She tells her father in a conversation that she will miss living with him and how much she loves him.
Summer isn't convinced to change her mind despite the heartwarming moment because she feels unable to tell her dad the truth.
However, when Ester and Mike decide to see Summer and Aaron at the apartment simultaneously with Billy, things might get out of hand.
Could Summer's game be over? Her father expressed his dismay at the idea of her selling her child, sending her into a panic.
According to a theory published on Express.co.uk, Billy starts to piece things together and demands explanations as soon as he sees Mike and Esther in the apartment.
Unaware that Summer is carrying their child, Esther and Mike naively tell him they are just checking in on the expectant teenager.
Billy becomes enraged and storms out of the apartment, forcing Summer to give him an explanation and jeopardizing their relationship in the process.
Regarding the plot of her ITV soap opera character, actress Harriet Bibby acknowledges that it was ideal for Paul to be the first to learn of her pregnancy.
She said: "Paul finds it all out first and he's probably the most understanding dad in the sense that he sees her as a young woman and he's not constantly worried about her, unlike Billy.
"But then Todd and Billy find out and it's just like panic stations, it's kind of the opposite reaction, it's all we need to make a decision.
"They want to figure it all out now rather than come to terms with it and let her make a decision in her own time."