Mason Radcliffe, who recently joined Coronation Street, is negatively influencing Dylan Wilson's demeanor and attitude.
Charlie Wrenshall's character Liam Connor on Coronation Street is about to face more serious threats as Mason Radcliffe (Luca Toone) intensifies his bullying abuse.
Liam will reveal to Dylan Wilson (Liam McCheyne) all of the offensive messages he has received from Mason in later scenes.
Uncertain of where his allegiances are starting to stray, Dylan begs Liam to ignore him and block the number.
Mason gets in his face at school, telling him that Maria Conor (Samia Longschambon) will suffer if he tells Gary Windass (Mickey North) about the messages after learning that Liam told Dylan about them.
Dylan receives some cash from Gary and Maria, who advise him and Liam to put their disagreements behind them and head to the movies.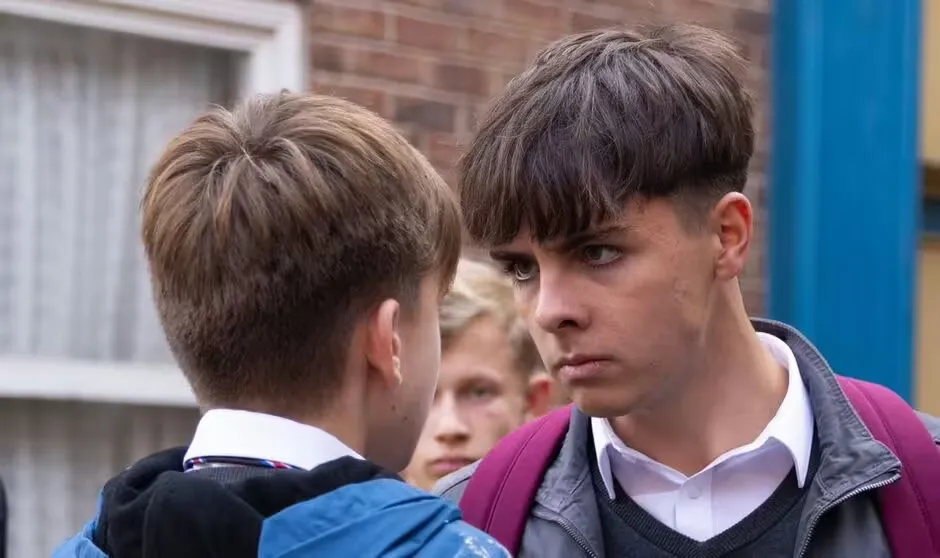 Dylan apologizes to Liam for the incident at the school when they last saw each other, but Liam flees in fear as Mason gets close.
Liam tries to flee by going into Victoria Court, but is cornered by Mason, Dylan, and their friends, who insult him and call him a rat.
Mason takes out his phone to start taking photos of their bullying, but Liam gets brave and takes the phone away from Mason.
Mason, who is enraged that someone has defied him, grabs a knife and threatens Liam, making him fear for his life.
Mason demands that Dylan skip school later in the week, and the two quickly run into more problems.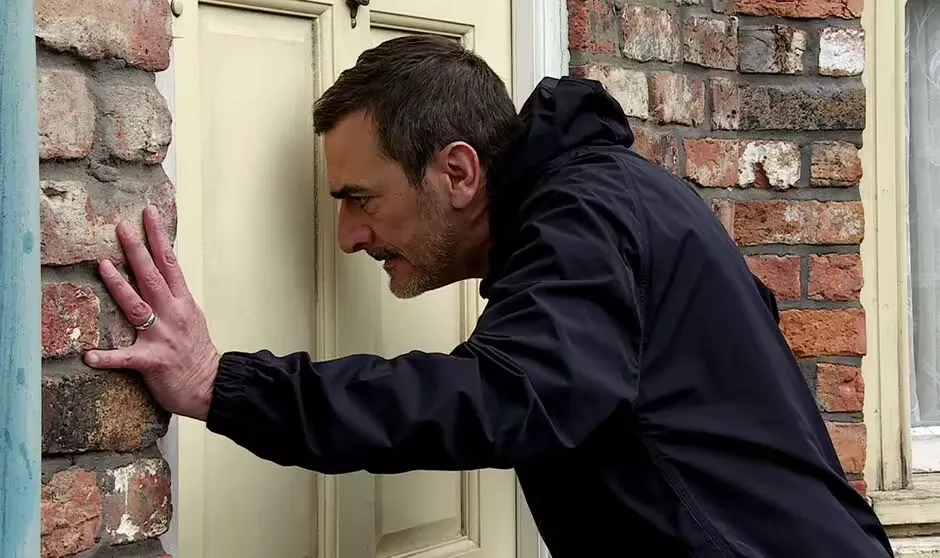 Mason gives Dylan the order to steal the box of vape pens when they see Simon Barlow (Alex Bain) loading the equipment from the pallet into Peter Barlow's (Chris Gascoyne) car.
Peter is enraged to learn that the vapes have been stolen, and he makes every effort to track down the missing equipment.
As soon as Peter realizes that the thief is one of Dylan's friends, he bangs on the door of No. 11, where the two are hiding.
Mason prods Peter inside No. 11 by implying that he might run them over in his car, which would make Peter lose it and force the door open and seize Dylan.
After recently being cleared of all charges related to Stephen Reid's (Todd Boyce) murder, will Peter find himself in more legal hot water? Has Mason mistreated the wrong inhabitant?