In yet-to-air scenes on the ITV soap, Paul Foreman and Billy Mayhew of Coronation Street must overcome some significant obstacles.
In upcoming Coronation Street scenes, Billy Mayhew (played by Daniel Brocklebank) and Paul Foreman (Peter Ash) meet with the registrar to discuss their wedding plans.
The registrar informs Paul that they cannot play religious music at a civil ceremony and refuses his request for Oh Happy Days as their exit song.
Paul is devastated by the rules because he and Billy would have loved the song very much.
The Church of England still forbids same-sex marriages in a church, so the Coronation Street couple has no choice but to get married in a civil ceremony.
To have their ideal wedding in a church, the couple might decide to elope.
Will they choose to run away? Could any of their loved ones travel with them to celebrate the special event abroad?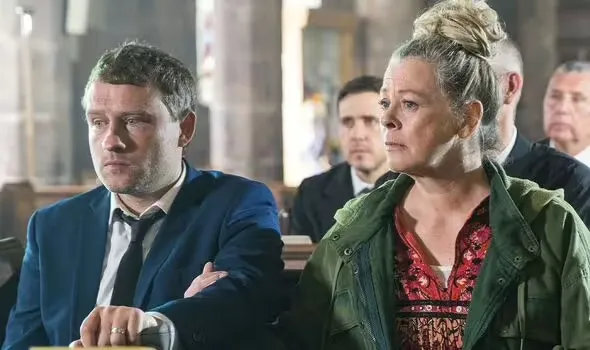 Following Paul's diagnosis of motor neurone disease, Billy and Paul are attempting to enjoy every moment they have together.
The Metro quoted Billy actor Daniel as saying, "It's the first-ever gay wedding that Corrie has had, and it's going to be beautiful, that's what I'll tell you!"
"As with Corrie, there's always a good balance of comedy and drama, so you're definitely going to see a bit of both," the soap opera star teased.
Will Paul deteriorate quickly after they say their vows?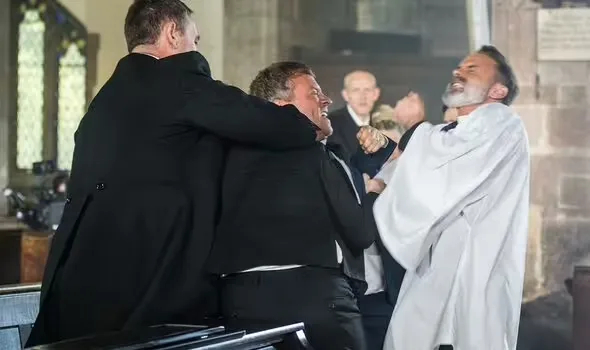 A woman named Shelly, who had the same illness as Paul, has been providing support for him.
However, in a tragic turn of events, she was discovered dead in her house during recent scenes.
In a future episode, Billy officiates Shelly's funeral, but her brother objects when Paul gets up to say a few words.
The men start fighting after Kieran is scolded by Paul for abandoning his dying sister.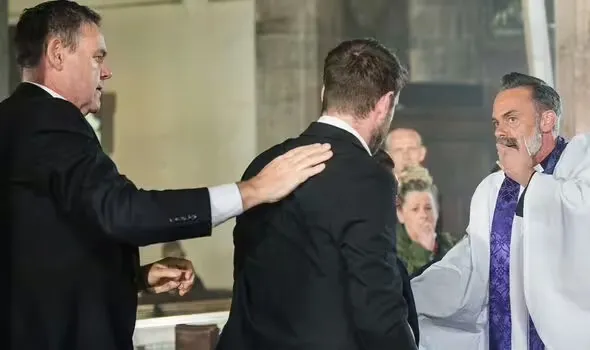 Paul accidentally strikes Billy in the face during the tense situation.
Fortunately, Billy is sympathetic to the situation because Paul's illness has completely robbed him of his ability to control his movement.
Will the Weatherfield resident receive an apology from Shelly's brother?