According to The Young and the Restless spoilers for September 11–15, 2023, Victoria is leaving and Abby is going crazy.
Weekly recap of The Young and the Restless spoilers
When Tucker McCall (Trevor St. John) returns from the trip he went with her mother without Abby Newman (Melissa Ordway), Abby is a little concerned.
Abby questions Tucker's assertion that Ashley Abbott (Eileen Davidson) stayed behind for professional reasons because she would have informed her daughter, according to Abby. Additionally, Ashley does not return Abby's calls and only leaves a voicemail when she calls.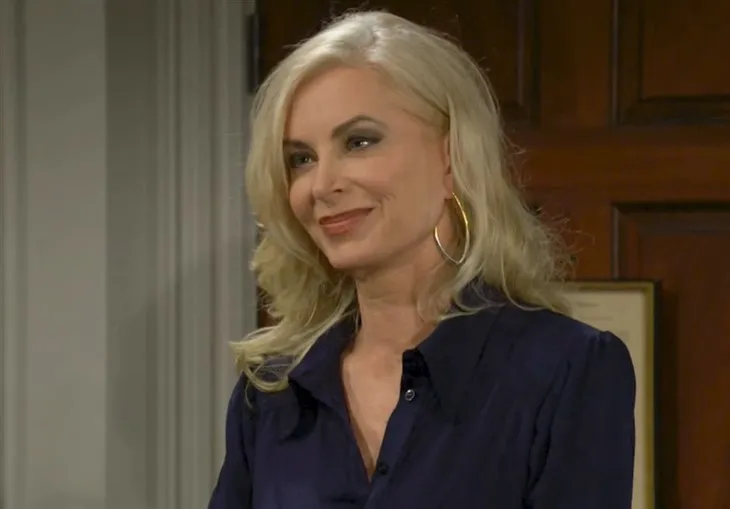 When Abby won't stop challenging Tucker's account, he gets annoyed. Abby is adamant about discovering the truth, but she is also aware that she must proceed with caution.
Despite the fact that Tucker is also the father of Devon Hamilton (Bryton James), who might be in danger, she doesn't want to cause Devon any unnecessary distress.
Spoilers for Week Ahead of Y&R
Amelia Heinle's Victoria Newman (CEO of Newman Enterprises) had been enjoying her success for some time, and she believed that with Nate Hastings (Sean Dominic) by her side, nothing could stop her. Victoria must accept that it was not meant to be.
The Great Victor Newman (Eric Braeden) wants to regain control of his business because he is sick of his disobedient adult offspring.
As a result, Victor tells Victoria that she will no longer be the sole CEO of Newman but rather a co-CEO.
Victoria feels as like her power has practically been stripped away, despite the fact that it is still a prestigious position. Victoria questions whether she was Nick Newman's second option after Sharon Collins (Sharon Case) who was offered the position of co-CEO but declined it (Joshua Morrow). Who will Nate choose to suck up to next now that Vicky is no longer in charge?
Upcoming spoilers for The Young and the Restless
Susan Walters and Peter Bergman's Jack Abbott and Susan Walters' Diane Jenkins decide on a date for their wedding celebration, and Michelle Stafford's Phyllis Summers finds herself meddling in her kids' lives once more.
Since Heather Stevens (Vail Bloom) has returned to town, Lily Winters (Christel Khalil) wants to know where she stands with Daniel Romalotti (Michael Graziadei).
And finally, Audra Charles (Zuleyka Silver) gives Kyle Abbott (Michael Mealor) a significant surprise. Watch The Young and the Restless during the workweek to watch how these tales develop.