There will be some must-see moments, according to The Young and the Restless (Y&R) spoilers for the week of September 11.
Sharon Rosales (Sharon Case) discovers a bond between Summer Newman (Allison Lanier) and Chance Chancellor (Conner Floyd).
The game's regulations are altered by Audra Charles (Zuleyka Silver) and Kyle Abbott (Michael Mealor).
At Newman Enterprises, Victoria Newman (Amelia Heinle) opposes Victor Newman's (Eric Braeden) decision as CEO.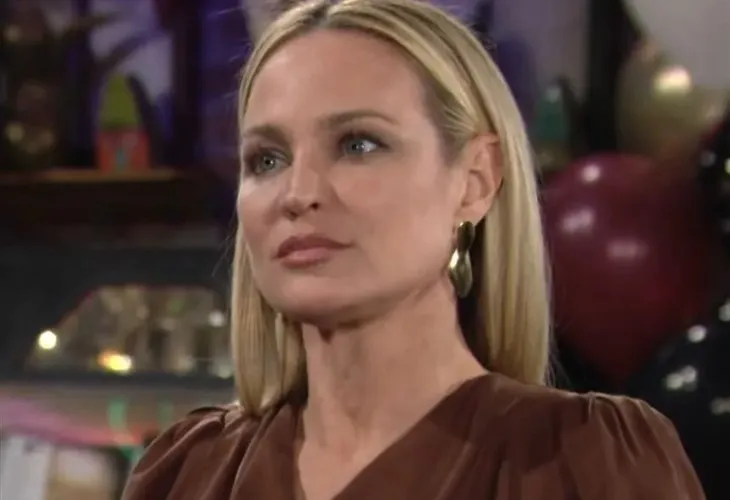 Spoilers for The Young and the Restless: Sharon Rosales' Romance
According to Y&R spoilers for the week of September 11, Sharon is the subject of one must-see moment. Fans have seen how Chance and Sharon appeared to be flirting.
Both, however, featured other plotlines that occupied the front. After that, Sharon and Chance ultimately transitioned from a friendship to a romantic relationship.
However, it appears that Nick Newman (Joshua Morrow) and Sharon will get back together. Sally Spectra (Courtney Hope) is made fun of for being suspicious about Nick's relationship with Sharon.
Sally might start to lean back toward Adam Newman (Mark Grossman) now that Sharon has made a professional proposal to an overjoyed Nick.
The Spark of Summer Newman in Y&R
What would it mean for Chance if Sharon and Nick ended up getting back together?
It is implied that Sharon will discover a connection between Chance and Summer during the week of September 11.
Of course Sharon will attempt to approach it logically. There is no guarantee that Chance will cheat on Sharon just because there is a relationship.
At the same time, Sharon doesn't want to continue to feel anything for Chance if his attentions are elsewhere.
Will Sharon discuss this with Chance, then? Or could Sharon just wait and see what happens?
Spoilers for The Young and the Restless: Audra Charles' Bombshell
According to The Young and the Restless teasers for the week of September 11, another must-see scene is focused on the forbidden love between Audra and Kyle. Even though Audra and Kyle have been threatened by Nikki Newman (Melody Thomas Scott), they will continue to have illicit relationships.
Melisa Ordway's character, Abby Newman-Abbott, recently texted Jack Abbott (Peter Bergman), an SOS.
Susan Walters' character, Diane Jenkins-Abbott, and Jack made an effort to reintegrate Kyle into the family. Kyle, though, appears determined to choose a dangerous route.
The game's rules are then abruptly altered by Audra. This occurs immediately after an agreement between Audra and Tucker McCall (Trevor St. John).
Y&R Spoilers: Additional Must-Watch Scenes
What exactly is the agreement between Tucker and Audra? What precisely occurred in Paris, and why is Abby so upset over Tucker's homecoming without Ashley Abbott-McCall (Eileen Davidson)?
Which narrative are you most anticipating during the week of September 11? Post your comments in the space provided below.
Make sure to keep up with everything going on with Y&R at the moment. For spoilers, news, and updates on The Young and the Restless, check back frequently.