According to The Young and the Restless (Y&R) teasers for September 13, 2023, Victor will break some very unpleasant news to Victoria.
Victoria Newman (Amelia Heinle) assumed she could always have the CEO position at Newman Enterprises because she had blackmailed her way into it.
Highlights from The Young and the Restless Spoilers
Never mind that she treated people like toys and made horrible marriage decisions that resulted in poor business decisions. She insisted that she had earned this position.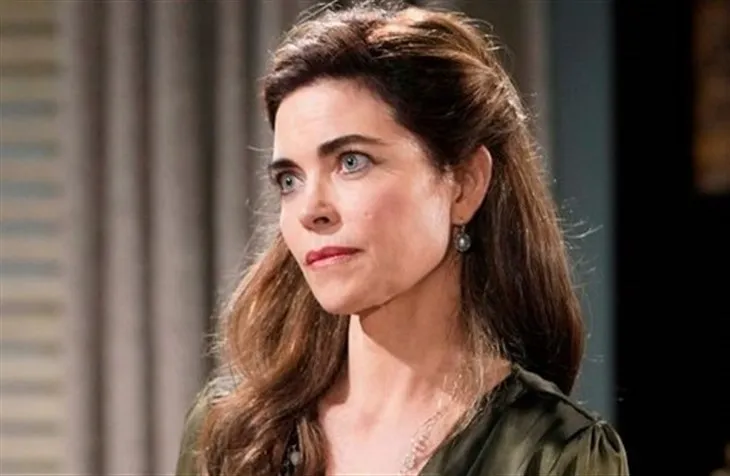 However, The Great Victor Newman (Eric Braeden) changes his mind and decides to take his business back.
Spoilers for The Young and the Restless: Victor Newman Reclaims His Position
Victoria can continue to serve as CEO as long as she works alongside him. Yes, whether his ungrateful daughter likes it or not, Victor is resuming his career and taking over as CEO of Newman.
Naturally, Victoria doesn't like it at all and is aware that her father will once again hold all the authority and her new job will only exist in name.
How will Nate Hastings (Sean Dominic) feel if Victoria decides not to continue working at all?
Nikki Newman Makes Her Move in Y&R Spoilers
Although Victor may be the company's CEO, his wife Nikki Newman (Melody Thomas Scott), who is now the CEO of Newman Media, harbors a grudge against her stepson Adam Newman (Mark Grossman). He has never been a favorite of hers, and that won't change now.
On Wednesday, Nikki issues a formal notice to Adam, telling him that his career is on the line if he doesn't watch his step. This appears to be another war.
Sharon Case Is Jealous: Young and the Restless Spoilers
Though she believed that her relationship with Chance Chancellor (Conner Floyd) was going well, Sharon Collins (Sharon Case) may not have been paying careful attention.
Chance has been becoming closer to Nick Newman's unexpectedly single daughter, Summer Newman Abbott (Alison Lanier), while she deals with financial issues with her ex-husband Nick Newman (Joshua Morrow).
Chance and Summer will be connected, and Sharon will not like what she sees at all. Will she stand up for Chance or accept that their relationship was not meant to be?
Watch The Young and the Restless during the workweek to watch how these tales develop.