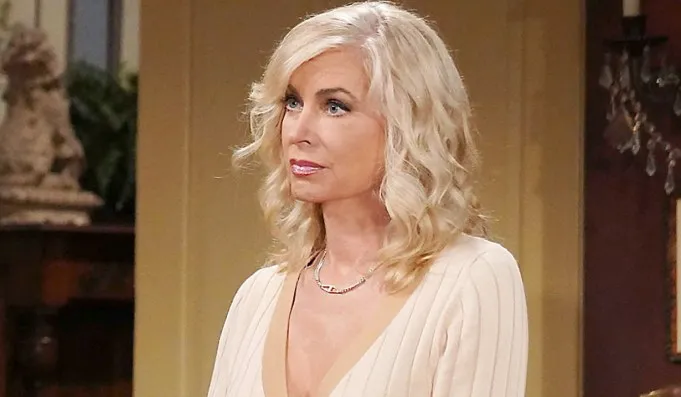 According to Friday, September 15 The Young and the Restless (Y&R) spoilers, Ashley Abbott (Eileen Davidson) contacts her brother Jack Abbott (Peter Bergman) to tell him what happened on her unsuccessful Paris honeymoon with con artist turned ashramer Tucker McCall (Trevor St. John).
Fans only know that Tucker returned to Genoa City, Wisconsin alone and became enraged when his stepdaughter Abby Newman (Melissa Ordway) gave him the three-finger salute.
What Happened to Ashley on The Young and the Restless?
Let's just say that Jack's ability to refrain from saying "I told you so" will be impressive. When she comes back, will he be waiting with a big bowl of crow? After the nefarious tricks she played on Jack, Ashley deserves all she has received and more. It would be fascinating to see how contrite the blonde chemist is once she sees her face because in the end, it was his vilified wife Diane Jenkins (Susan Waters) who saved her life.
Ashley is dealing with a massive dumpster fire of her own making and needs to explain why she got engaged with Tucker in order to snub Jack.
What Was Ashley Thinking? in Y&R?
We do know that Ashley made the decision not to join Tucker in launching a new business empire, and she tells Jack about the turmoil while Tucker confides his woes to his son Devon Hamilton-Winters (Bryton James). Devon may be wary of what Tucker has to say about Ashley because he already knows something happened from Abby.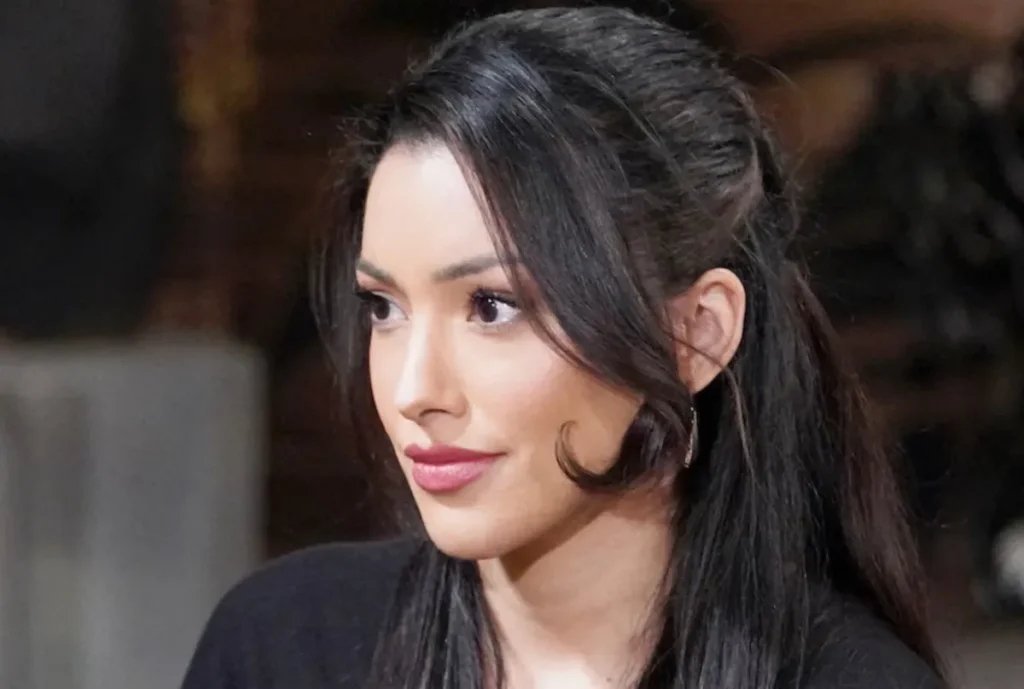 Spoilers for The Young and the Restless: Audra's Audacity
In the meantime, Kyle Abbott (Michael Mealor) receives an unexpected message from Audra Charles (Zuleyka Silver). Will she acknowledge having slept with Tucker and justify it as a clever business move?
Explosive program spoilers hint that she manipulates the cheater who hasn't yet filed for divorce. Let's just say that Kyle will find out that Summer Abbott's (Allison Lanier) hijinks pale in comparison to the deceptive woman he is dealing with.
We do know that Tucker wants Audra to employ Kyle in their plot to take over Jabot. We don't envision a happy ending for the man who wants to be Smilin' Kyle because Kyle is so enchanted by Audra's charms!