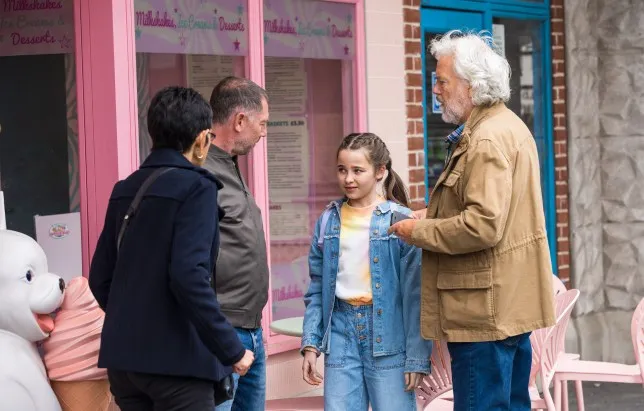 In forthcoming Coronation Street episodes, Eliza Woodrow (Savannah Kunyo) is experiencing loneliness when she begins her period at school.
Recently, the young girl has been at the center of a plot involving Dom, her father, whom she started talking to online.
Bill Fellows' character, Stu, got in touch with Bridget soon after they met Dom to inquire about him. Eliza's mother, Bridget, who is also serving time for murder, stated that Dom is a horrible man and should not be trusted, but Stu's emotions have been tested because Eliza wants to spend time with him so much.
Dom recommends ice cream but then claims he lost his wallet after they agree to meet at the precinct.
Dom is really interested when Eliza tells him not to worry and says that Stu will pay because he is wealthy.
Eliza expresses her excitement about going to the movies with her dad after school in a new week.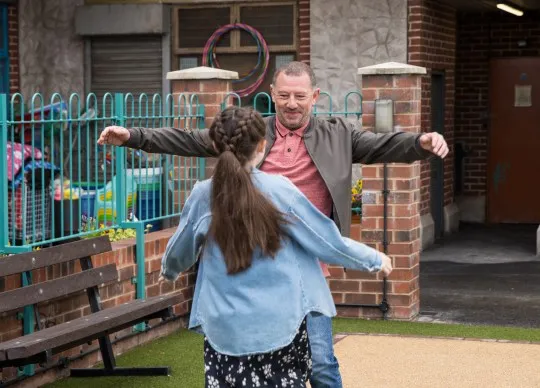 Eliza, however, later arrives home in tears and informs Stu that she started her period in the middle of physical education, that she wanted to die in shame, and that she no longer wants to see her father.
Stu gives her a hug, but does he realize that Eliza will need advice on periods and growing up from someone who is her age?
What about Dom, then?
Will he infer that Eliza's decision to not see him was made by Stu, escalating their already tense relationship?