Conniving Quartermaines, desperate debtors, and thwarted mobsters are hinted at in General Hospital spoilers and updates for Wednesday, August 30. Gladys Corbin (Bonnie Burroughs) is a helpless debtor, Tracy Quartermaine (Jane Elliot), a scheming lawyer, and Selina Wu (Lydia Lock), a foiled mobster.
General Hospital Spoilers: Conniving Quartermaines
Tracy claims that everything can be settled quickly and quietly in the courtroom, where she was identified as Jackson Montgomery's (Walt Willey) client in the case concerning the stolen Deceptor.
When she entered, Brook Lynn Quartermaine (Amanda Setton), Maxie Jones (Kirsten Storms), and Lucy Coe (Lynn Herring) were all shocked.
They were even more dismayed to learn that Tracy is Jackson's client and isn't on their side to support them.
Tracy asserts that she came up with the concept for the Deceptor, but they are being accused of stealing it. So why did she want Brook Lynn to use Maxie's computer to steal the files? Is she planning to blame Brook Lynn?
GH Spoilers: Desperate Debtors
Gladys, a desperate debtor, asks Nina Reeves (Cynthia Watros) in her office at Crimson Magazine what she can do to persuade her. Gladys initially argued that she required the $50,000 Damon Montague (Darin Toonder) requested to cover Sasha Gilmore's (Sofia Mattsson) medical expenses. Nina was shocked when she finally admitted to having a gambling problem because she knew she was using Sasha's money to support her habit. She then changed gears and revealed more truth, stating that Montague won't release Sasha from Ferncliff until he receives payment.
General Hospital Spoilers: Rescue Attempts
In another scene, a freshly-shaven Cody Bell (Josh Kelly) converses with Sam McCall (Kelly Monaco), whom he persuades to assist him in obtaining a commitment to Ferncliff.
Due to Gladys' strict visitor policy and the only way he can see Sasha, he informs her. Sasha's strange behavior makes him believe that she is being force-fed drugs, and he is aware that she is in danger.
He is aware that Sasha was prepared to take control of her life and manage it on her own. He is aware of this because he was present when she was gaslighted at Heart and Home while having someone play crying babies in her earbud.
GH Spoilers: Fearful Patients
Sasha is also on Montague in her Ferncliff room, where she clutches Nurse Janice's (Lauren Swickard) arm in terror. She begs her, having just received an injection from a four-inch syringe filled with who knows what, to keep Montague away from her. Sasha was unconscious in her bed when Nurse Janice questioned her care, telling Montague that she didn't seem to be getting better. Janice was the one who suggested that Sasha's needs would be better served by a private hospital.
General Hospital Spoilers: Foiled Mobsters
Selina will encounter obstacles elsewhere, despite the fact that she disputes an accusation and claims that's not really her style. Selina attempted to purchase The Savoy from Marshall Ashford (Robert Gossett) and Curtis Ashford (Donnell Turner), but Marshall flatly refused.
Additionally, he informed her that the poker game had been suspended as of their conversation, prompting her to call in Gladys' "loans".
However, she did threaten the club and Marshall, implying that she had power over him.
However, those were merely veiled threats given that she only had information regarding his protest arrest and his overseas residence.
GH Spoilers: Dante Falconeri Has Bad News
Dante tries to see Sasha and reports the bad news while Sam and Cody are putting their plan together.
He either gets stopped, or worse, Montague snows him and says Sasha won't like his visit. He won't be included on that very limited visitor's list either, which should raise some red flags for him.
When someone doesn't want a law enforcement officer looking around, they typically have something illegal to conceal.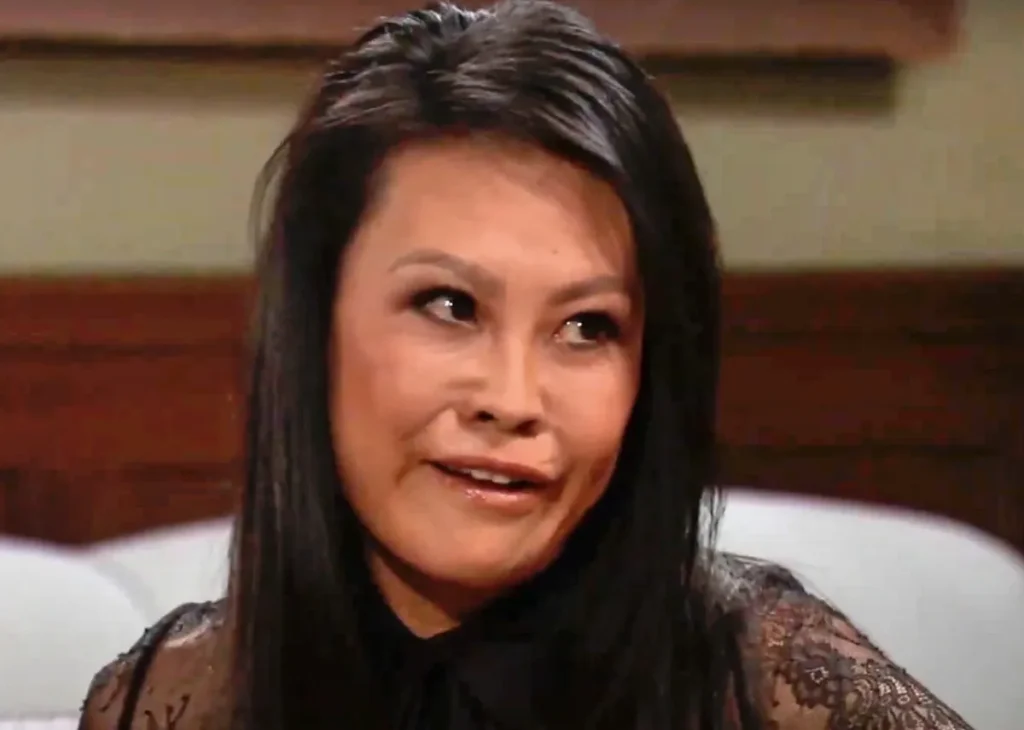 General Hospital Spoilers: The End
That's the end of that story, Sonny Corinthos (Maurice Benard), who has been brainstorming with Brick (Stephen A. Smith), declares back at Pozzulo's. They have been attempting to piece together who Austin Gatlin-Holt's (Roger Howarth) and Mason Gatlin's (Nathaniel Grey) and Pikeman's real enemy is. Sonny will realize that everything surrounding him is about to become extremely dangerous. He'll instruct Brick to leave Port Charles as quickly as he can. He'll also keep following Valentin Cassadine (James Patrick Stuart) in the interim.
GH Spoilers: Lucy Coe Blindsided
As she asks what just transpired, Lucy is still taken aback and back at the courthouse. It doesn't sound good, and she was surprised that what she initially thought was a nuisance lawsuit resulted in actual charges. As a result, she will have to show that the Deceptor concept wasn't stolen from Tracy, who reportedly has evidence to that effect. Or is she using the files Brook Lynn allegedly stole from Maxie's computer as evidence? It will be very challenging to argue for this! Make sure to stay current with everything that GH is doing right now. For spoilers, news, and updates about General Hospital, check back frequently.