According to The Young and the Restless (Y&R) spoilers for the week of September 4, 2023, followers of Michael Damian and his rock star alter ego Danny Romalotti have great news to share.
Later this month, both will return to Genoa City, Wisconsin. There will undoubtedly be plenty of drama and good times because there is never a boring moment when this genuine megastar celebrity is in the small Midwest town.
To learn what lies ahead for Danny Romalotti, continue reading.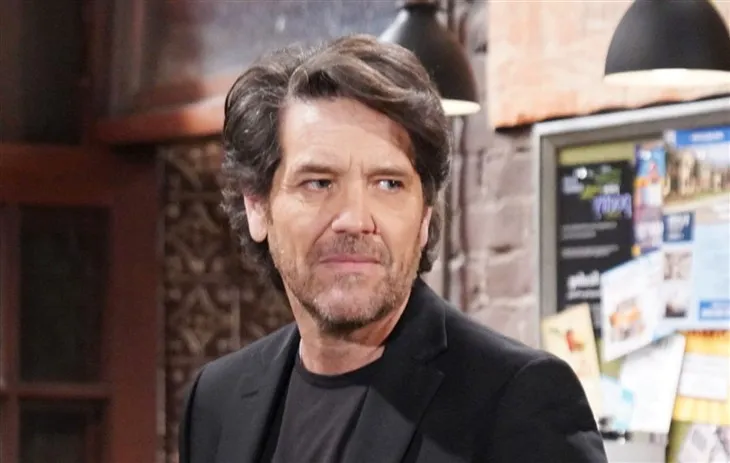 Spoilers for The Young and the Restless A rock star's comeback is revealed during the week of September 4, 2023.
The last time Michael Damian was seen on the show was in April. At the time, Phyllis Summers (Michelle Stafford) was involved in the infamous Phyllis Summers subplot, in which the sassy woman faked her own death before killing a guy.
Red, believe it or not, is now at large and has received little more than a slap on the wrist for all the problems she caused.
The lives of Phyllis' children were severely harmed as a result of her misdeeds. Due to her involvement in Phyllis' cunning plan, her daughter Summer Abbott (Allison Lanier) is divorcing Kyle Abbott (Michael Mealor).
After going through his own struggles, her son Daniel Romalotti (Michael Graziadei) will no doubt feel better having his dad back in town.
Y&R Spoilers: News Of Rock N' Roll Royalty Will Break The Week Of September 4, 2023
It's excellent news for supporters that Danny Romalotti will be back for a longer period of time this time.
Why does he remain here? There is no immediate information on his whereabouts, but he will want to get back in touch with Daniel and perhaps speak with his ex, Phyllis.
Despite her oath to refrain from dishonest means, Red is prepared to interfer in her son's love life, according to show spoilers.
If Danny learns about this, he might intervene and try to nudge Phyllis in the right direction.
Spoilers for The Young and the Restless What takes place the week of September 4, 2023 in Genoa City?
However, there's always a potential that Danny and Phyllis will start dating.
She is not one to go without some arm candy for too long, so a rock star god rocking her world would be the perfect way to close the most recent sordid chapter in her life!
Make sure to keep up with everything going on with Y&R at the moment. For spoilers, news, and updates on The Young and the Restless, check back frequently.