Co-star Emily Symons was among those to react to the announcement.
Georgie Parker, a fan favourite from Home and Away, is at last back on television following a seven-week hiatus.
The actress said in March 2023 that she would not be appearing in the well-liked Channel 7 programme since she had been cast in a play that conflicted with Summer Bay filming.
She announced on Thursday on Instagram that Roo Stewart, the role she has portrayed since 2010, was returning to the screen following an injury sustained earlier in the season.
"So whilst Roo was off getting much-needed medical attention in the city, Georgie was in fact doing a play in Sydney written by the brilliant David Williamson, at the @ensembletheatre," she said.
"But Roo is back on our screens tonight. So tune in @channel7

."
Fans took to social media to share their delight at Parker's return.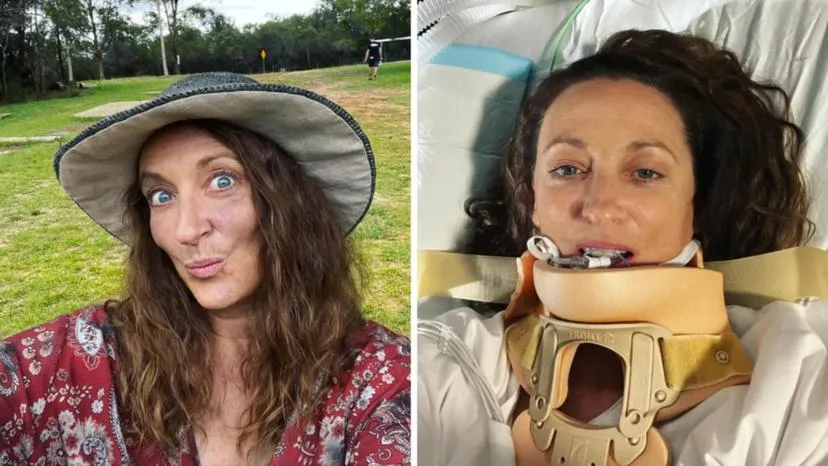 "Yay! So glad you are back," one comment said.
"I'm so happy Roo is back on the show tonight, I have missed Roo so much and the show has been less bright without her sunshine. Welcome back Georgie


," a fan wrote.
Parker posted heartfelt messages from her TV co-stars wishing her a happy return to the show on her Instagram stories.
Emily Symons stated, "A very big welcome back to my work wife Georgie Parker."
"I miss having to stand in the wind with you."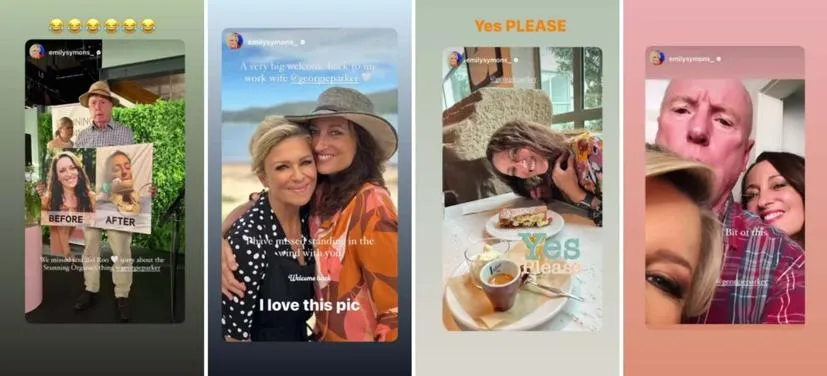 After that, Symons posted a humorous video with actor Ray Meagher holding up the words "After" and "Before."
In the first photo, Roo was seen grinning at the camera while outside in the sun, and in the second, she was seen in the intensive care unit after the Stunning Organics explosion scenario.
"Roo and you were missed." I apologise for the Stunning Organics incident," she stated.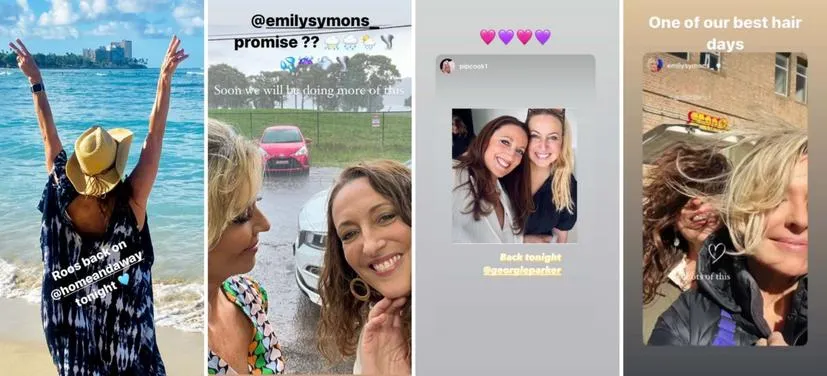 The buddies were also shown getting coffee, smiling in the breeze, and taking a selfie with Meagher in other shared pictures.
During her months off, the 58-year-old actress appeared in the plays Rhinestone Rex and Miss Monica.
Before her brief departure, she told Yahoo Lifestyle, "I've been very fortunate that I kind of put it out there – if it's going to be long term, that I need time out for plays."
Channel 7 has consistently been incredibly kind in allowing me to request (time off) and do that.
"I simply have it included in my contract."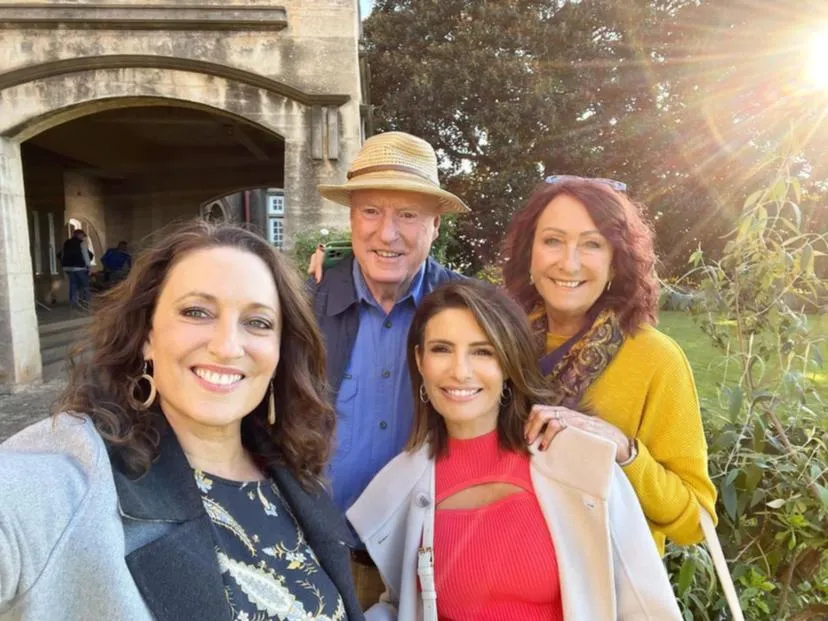 The two-time Gold Logie winner continued by saying that the authors had no trouble explaining her absence because the show is centred around the younger cast members.
"I'm lucky in that way because taking a break doesn't break any storylines in half," she remarked.
Parker played Ruth "Roo" Stewart, the daughter of Ray Meagher's character Alf Stewart, and was the second actress to play the part.
Prior to 2010, the role was portrayed by actress Justine Clarke, who left to focus on other TV projects and her career as a children's singer.