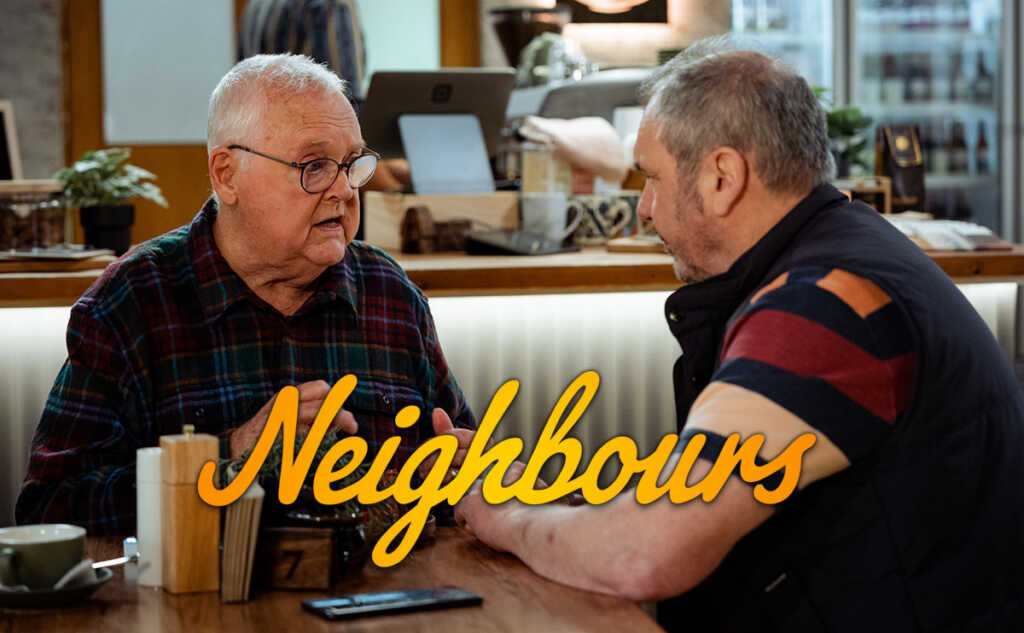 15 brand-new images from Neighbours have been revealed, teasing what to expect in our third week back in Erinsborough.
On Monday, September 18, the show made a comeback on Amazon Freevee and Network 10, where viewers witnessed the unexpected union of Ryan Moloney's character Toadie and Rebekah Elmaloglou, the unveiling of the identity of the enigmatic new character Reece (Mischa Barton), who was revealed to be a member of the Sinclair family, and hints of a romantic relationship between Mackenzie (Georgie Stone) and Haz Devkar (Shiv Palekar).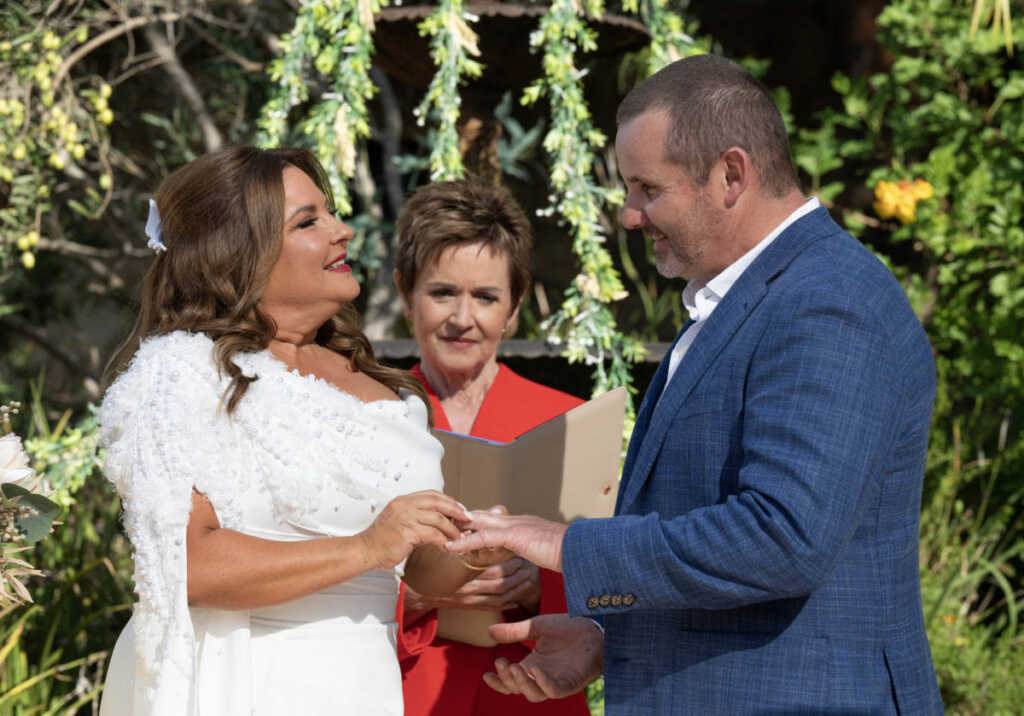 As they move into Number 24, the Varga-Murphy family has also created a stir. There are hints that son JJ (Riley Bryant) may be connected to someone or something on Ramsay Street.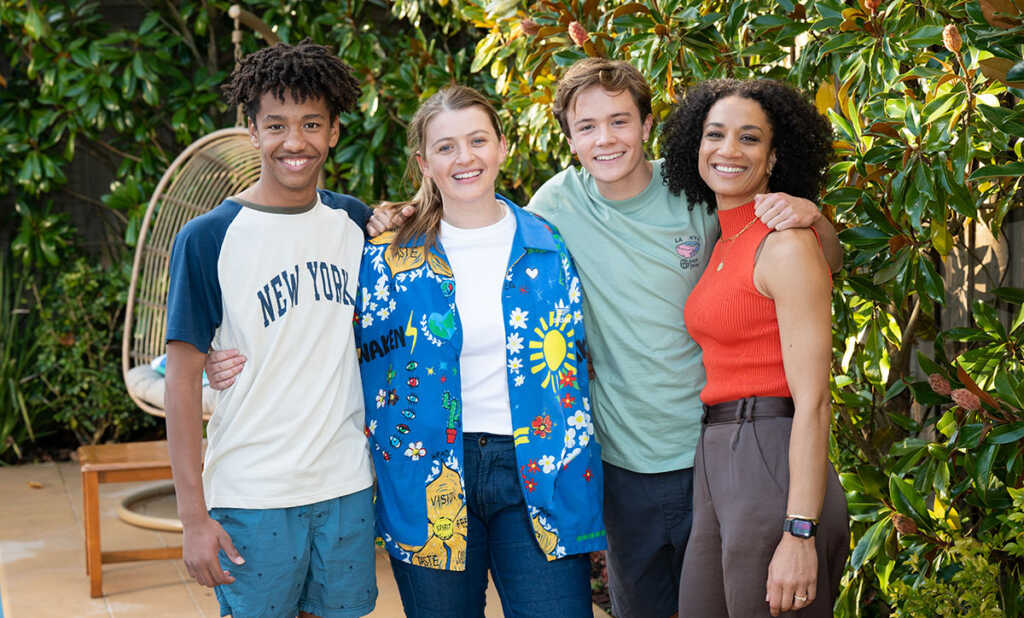 JJ has been defined as a young person who "battles bouts of insecurity and self-doubt," which may be a sign of things to come. JJ is frequently in problems because of this combo since "he's known to act before thinking through the consequences."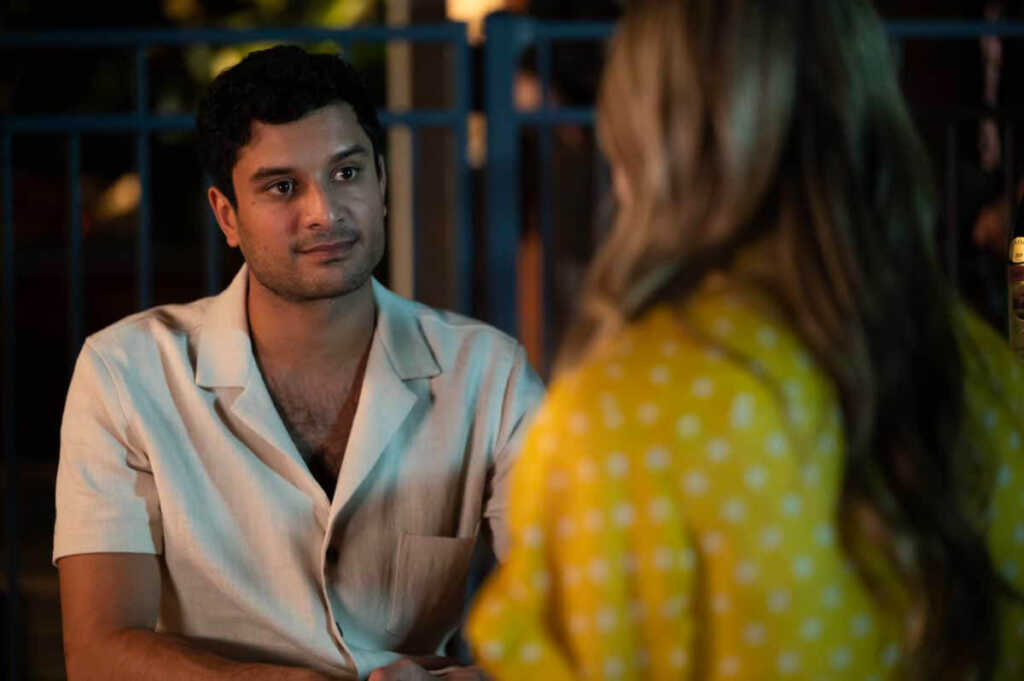 Now, fifteen additional images show that Haz and Mackenzie, who are living with Byron Stone (Xavier Molyneux), will soon have a blossoming romance as they hang out in the Number 32 pool.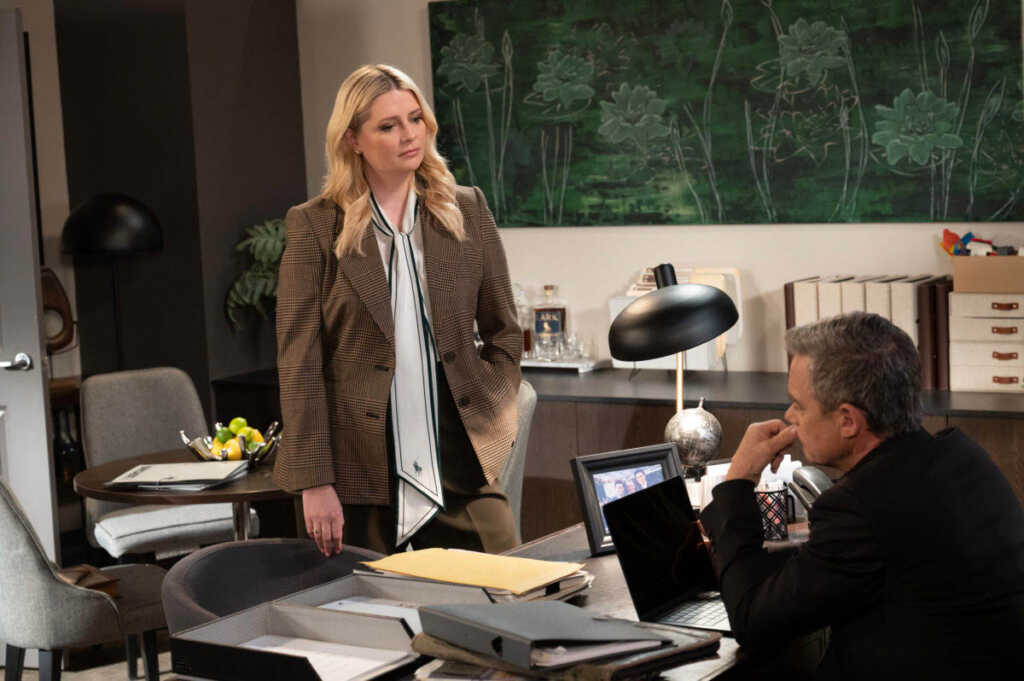 Episodes premiering on Monday, October 2nd, will include Mac eschewing prudence as recently wed Toadie visits Sonya's burial with his daughter Nell (played by Ayisha Salem-Towner when the character was recast).
The competition between Paul Robinson and Reece Sinclair will go on, as seen by recent images of the two appearing tense during their conversation in Paul's office.
Lastly, pictures depict Harold (Ian Smith) with his family when his "fears for the future reach breaking point."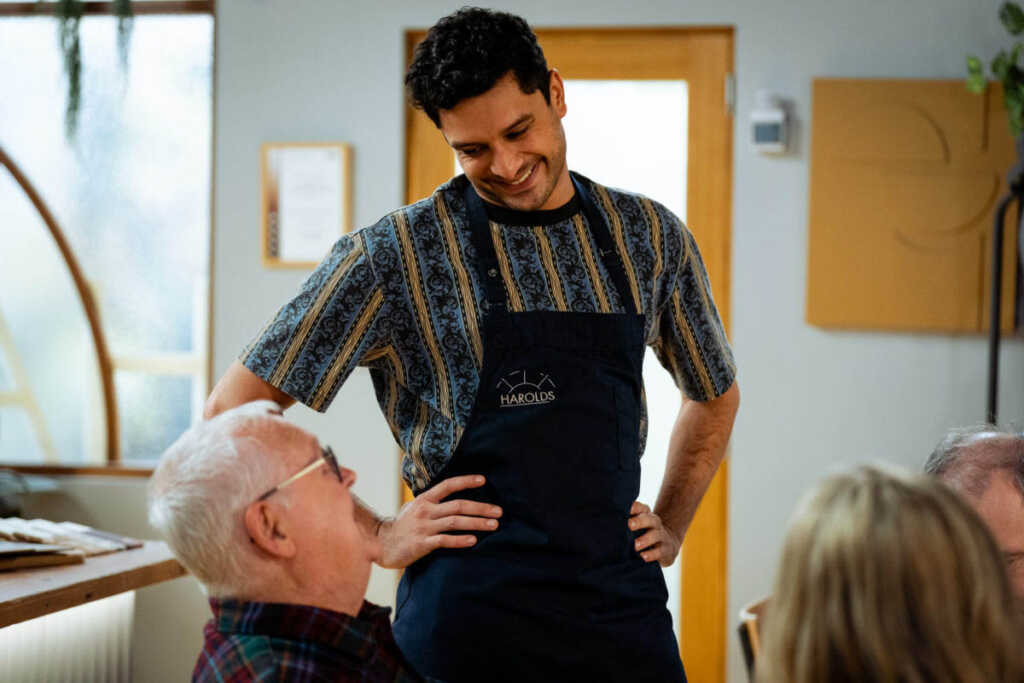 Scroll down to see every photo.
October 2, 2023, Monday (Episode 9 / 8912)
When Mackenzie's curiosity in one particular resident reaches a breaking point, she abandons prudence.
Pictures depict Mackenzie and Haz relaxing by the Number 32 pool. Will they have the guts to tell each other that they like each other, even if they have each admitted it to Sadie Rodwell (Emerald Chan)?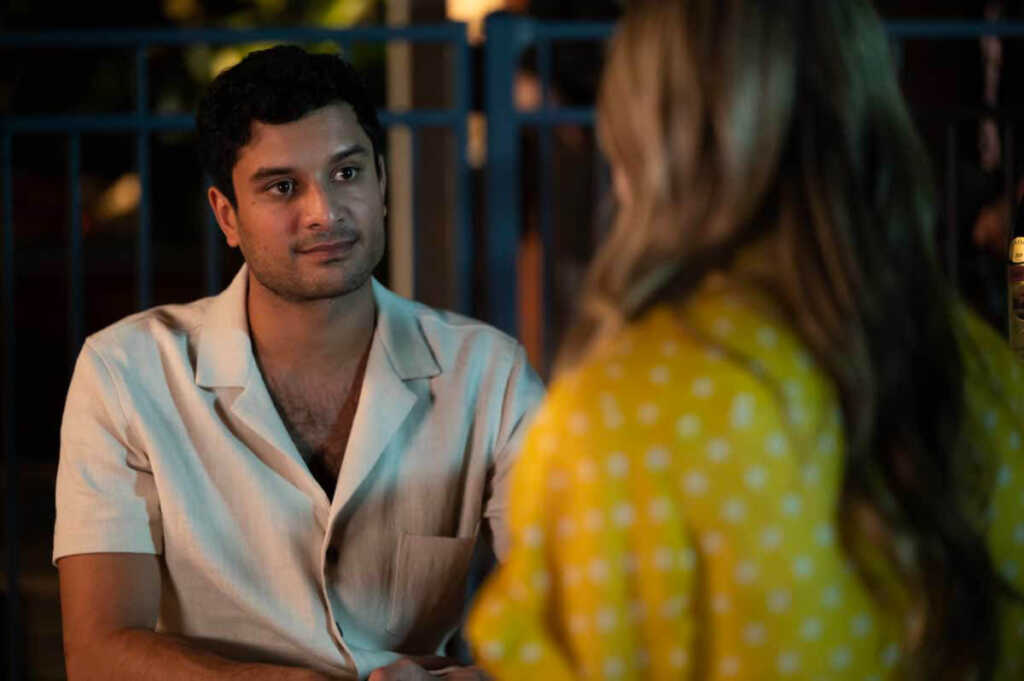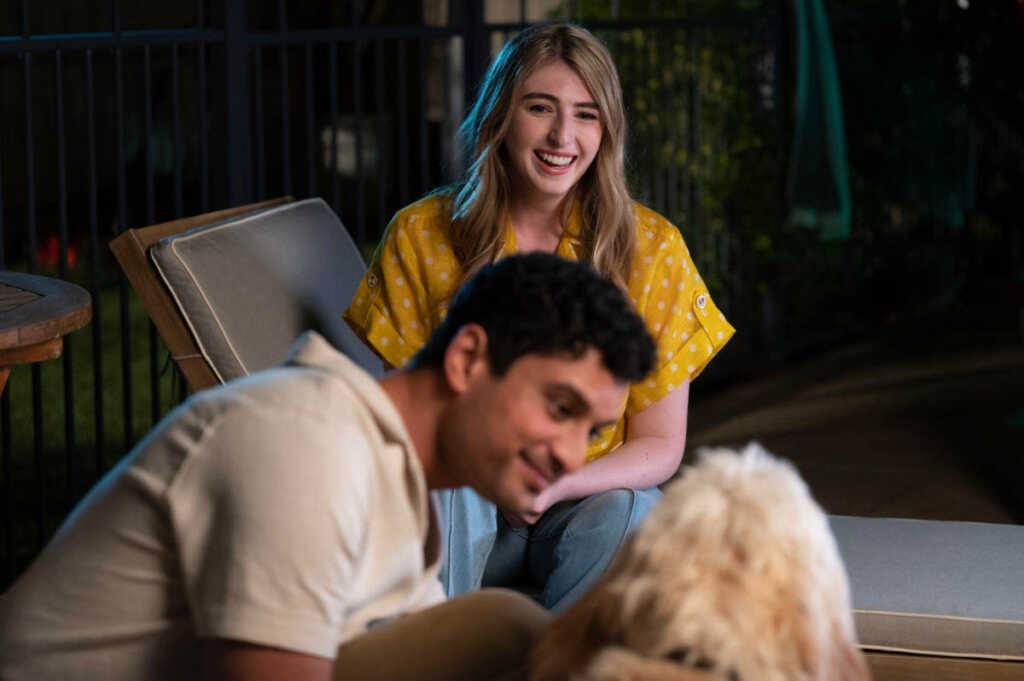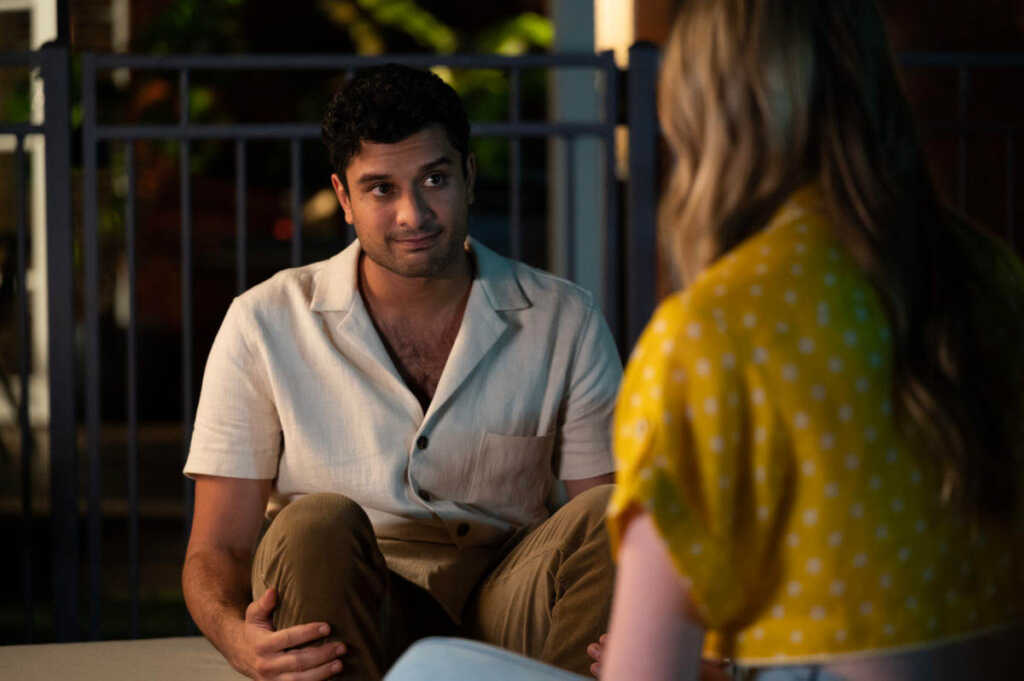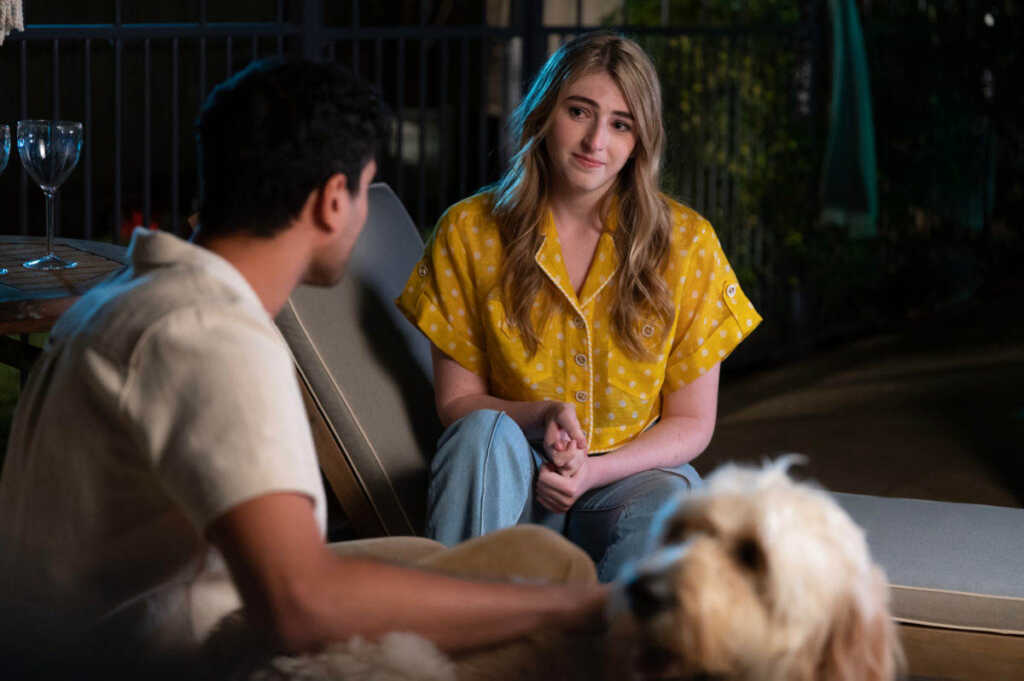 In Monday's episode as well, Mike becomes a victim of his own impatience.
Dex, meantime, is taken by surprise by a secret that could have disastrous consequences.
Paul finds something else that he thinks will help him maintain control over Lassiters.
October 3, 2023, Tuesday (Episode 10 / Episode 8913)
Dex worries that JJ might be headed towards doing their family irreversible harm.
Remi challenges Cara's aspirations for the future by voicing her worries.
As Byron thinks back on his earlier choices, he gains fresh insight into his relationship.
Mackenzie finds it difficult to control her feelings.
October 4, 2023, Wednesday (Episode 11 / 8914)
In an effort to forge closer relationships with the people she loves, Terese succumbs to a cruel trick.
Nell and Toadie are seen in pictures visiting Sonya's memorial at Lassiters. The death of Sonya, Toadie's happiness with Melanie (Lucinda Cowden), and Melanie's unexpected departure from Ramsay Street after realising she wasn't suited to be a stepmother are just a few of the many hardships they have faced in the last few years.
Will visiting the grave assist the father and daughter in processing their feelings after Toadie and Terese's surprise wedding?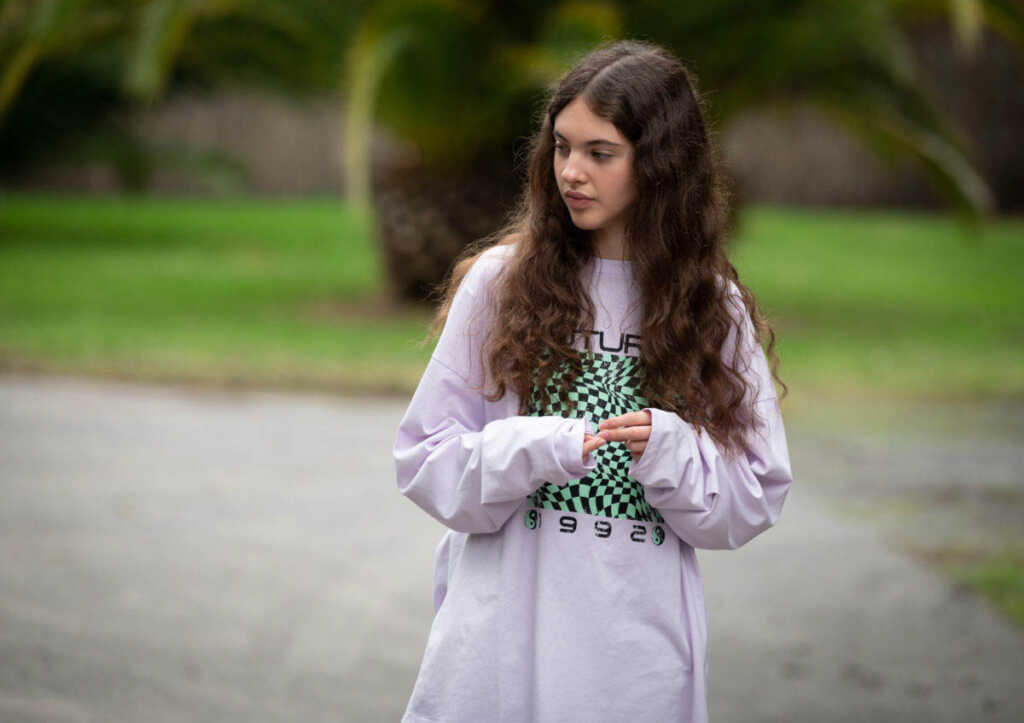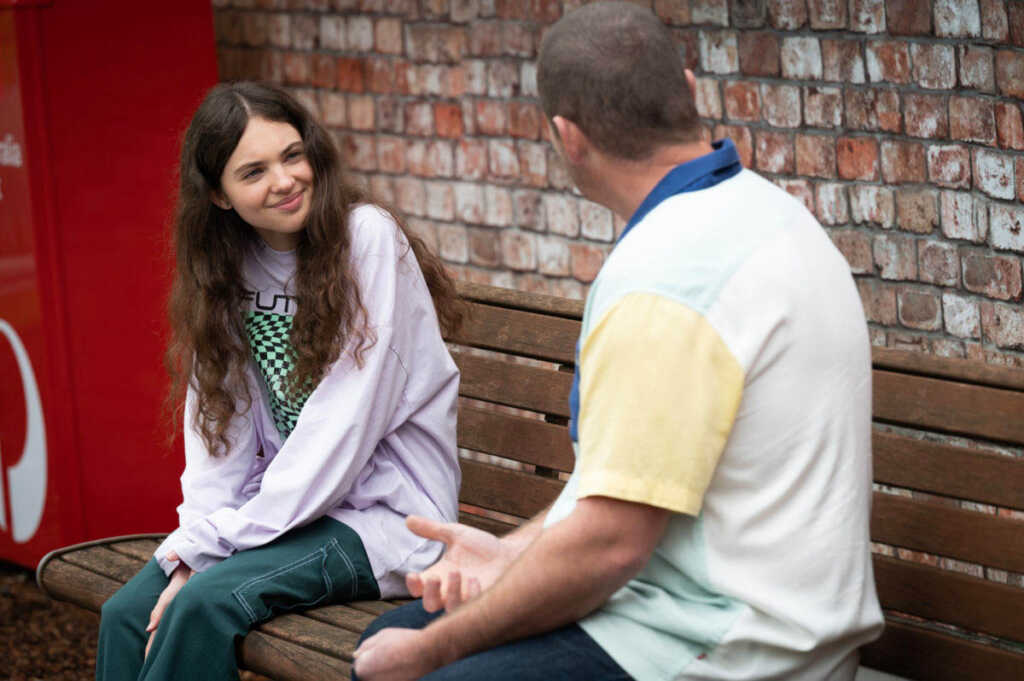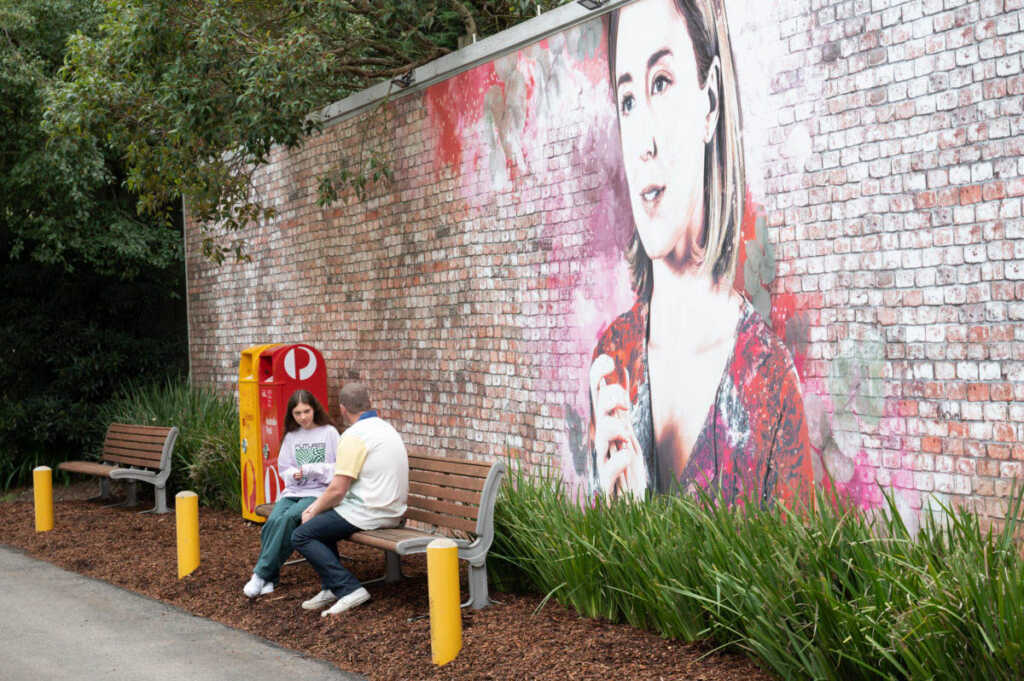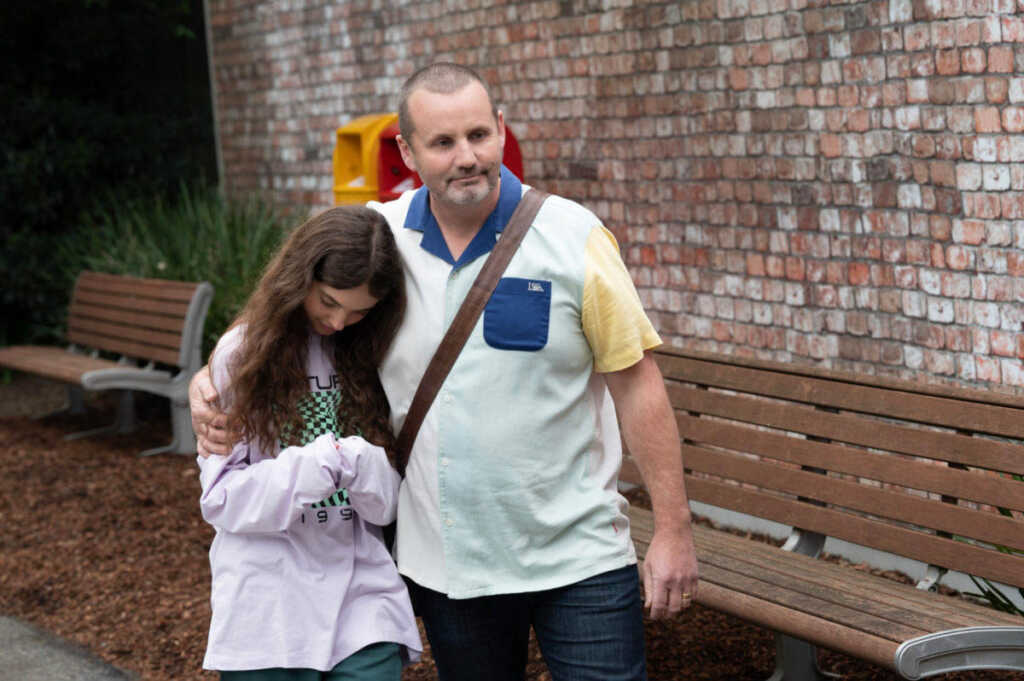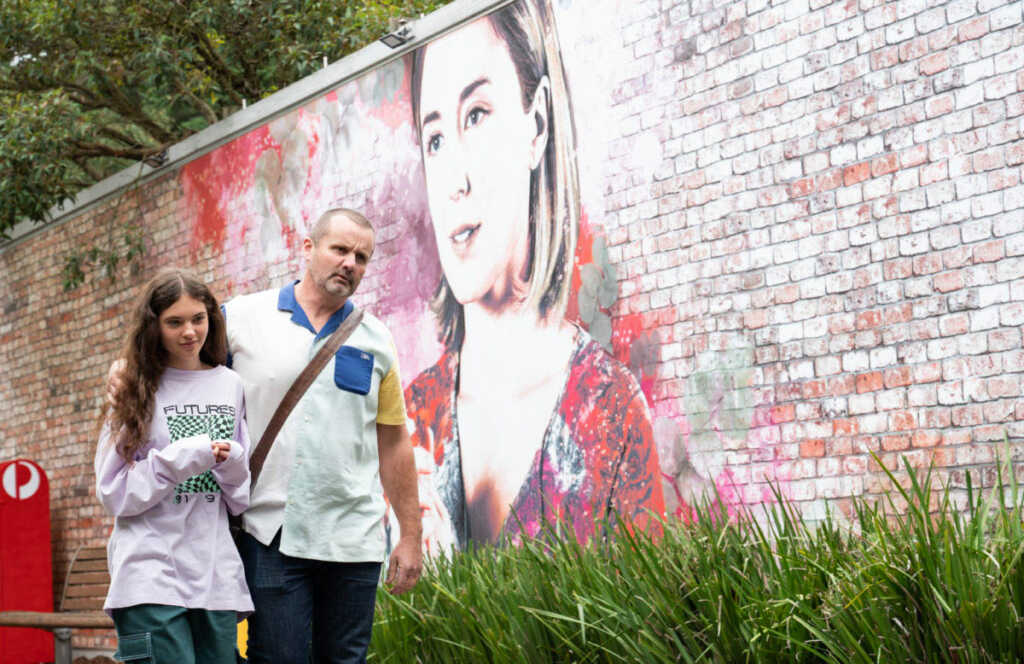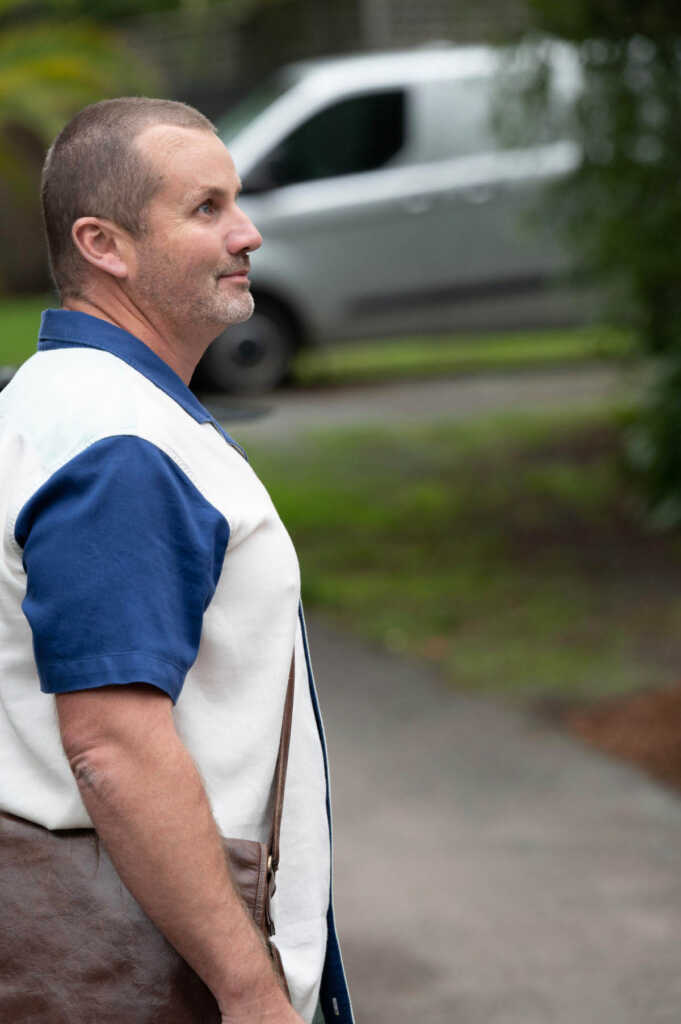 Paul's conceit increases in another scene as he gets closer to revealing the truth.
Reece Sinclair is seen at Paul Lassiters's office in the updated pictures. In the next episodes, Paul will do his hardest to win Reece over, but things are going to go south fast. In a recent teaser, Paul is seen telling Reece, "I do not have to answer to you, and I never, ever will."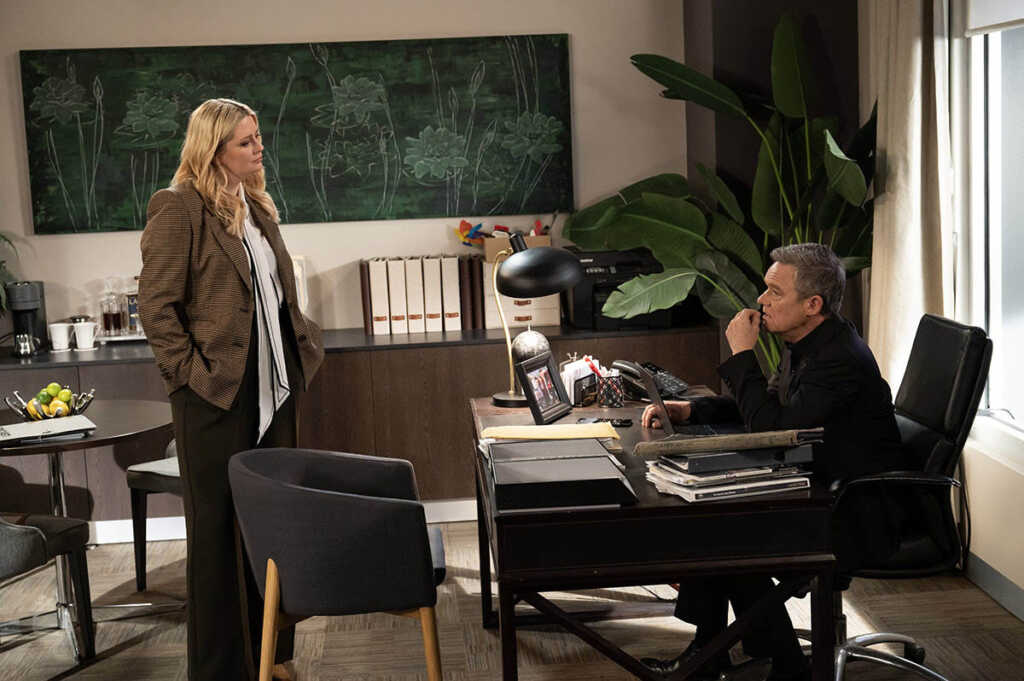 In a recent interview with Back to the Bay, Mischa Barton said, "Paul always feels threatened, but he feels especially threatened when he realises that I'm more involved with the Lassiters financial side of things and what that really means for him."
From then on, we get into a very short argument. That's where a lot of the drama starts, then.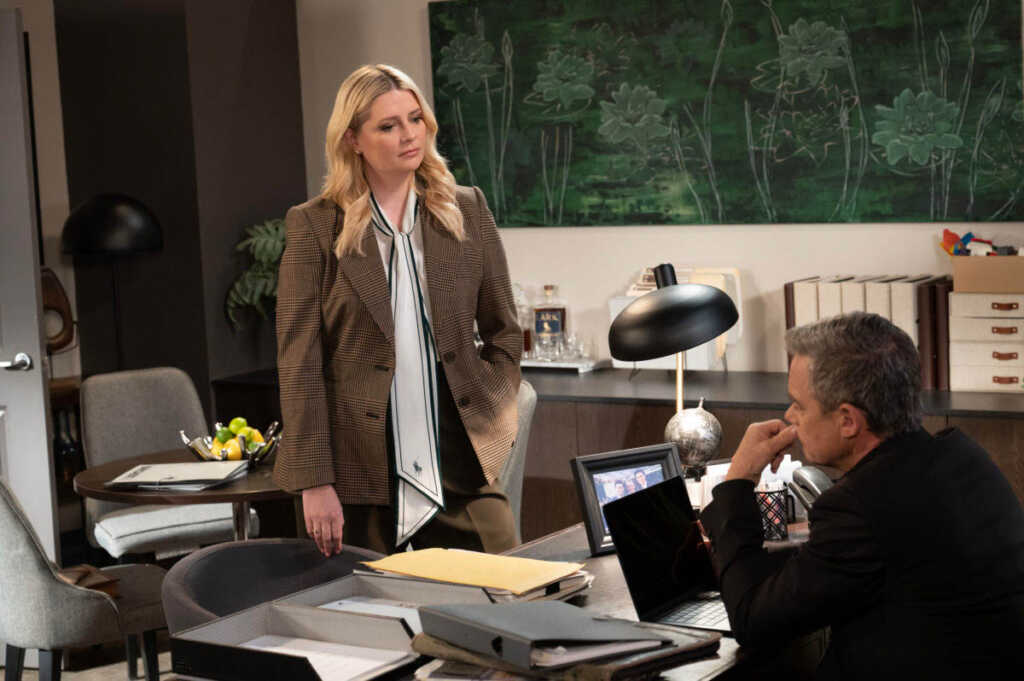 In the meantime, JJ's quest for information goes too far.
Oct. 5, 2023, Thursday (Episode 12 / 8915)
Early indications suggest that Harold is experiencing memory problems, and future episodes will show Karl becoming more concerned for Harold's well-being. This will culminate in Harold making a heartbreaking admission in the episode that airs on Wednesday, September 27.
In the episode that airs on Thursday, October 5, Harold receives encouragement from his closest friends as his anxieties about the future intensify.
The updated pictures show Mackenzie, Karl, and Haz supporting Karl.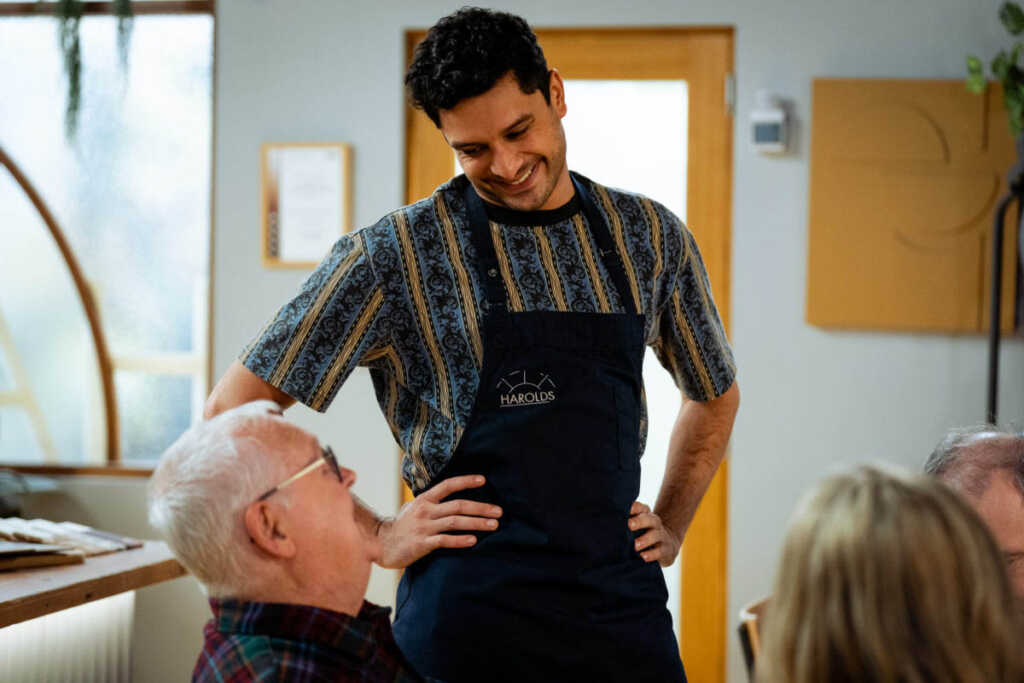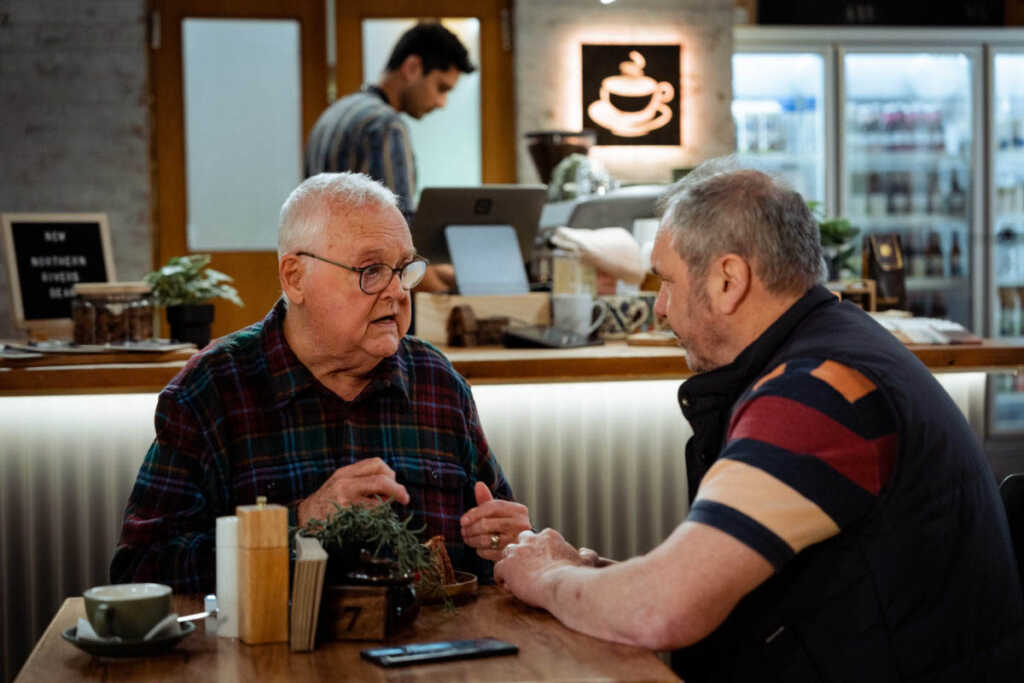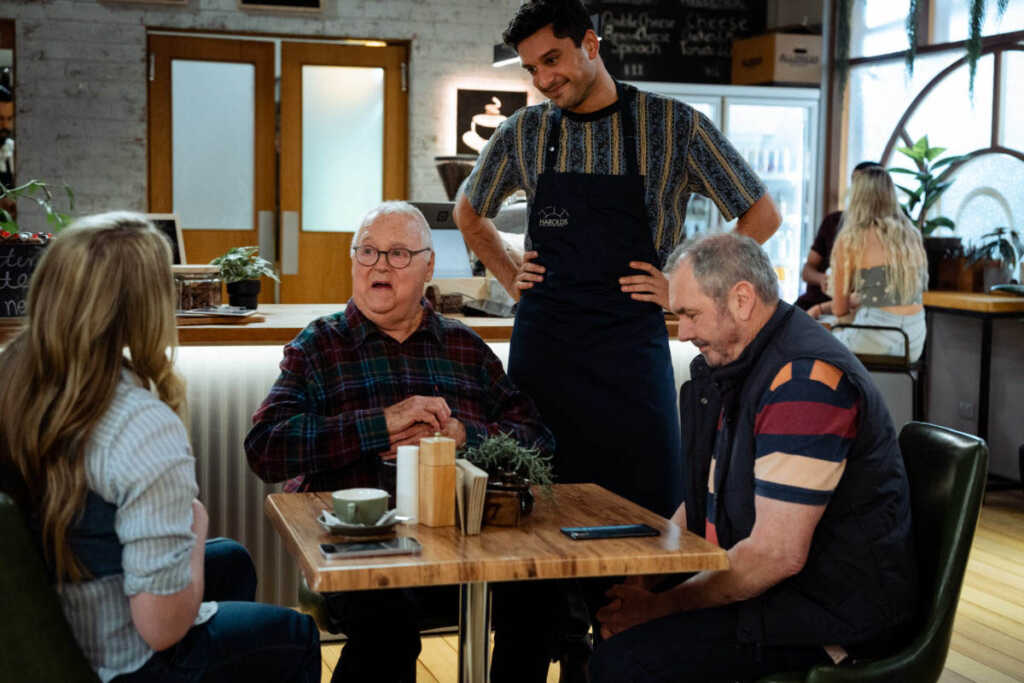 There are other scenes where Jane is taken aback by a close friend betraying her, and Ramsay Street becomes more tense as a new rivalry emerges.
Visit our dedicated Neighbours Spoilers page for spoilers for the upcoming three weeks.