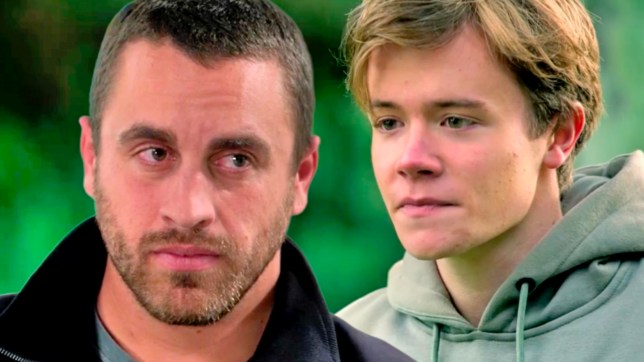 Here are some spoilers for Tuesday's (November 7) Neighbours episode, which can be streamed on Amazon Freevee right now.
As viewers are aware, JJ Varga-Murphy (Riley Bryant) has been searching for proof that Andrew Rodwell (Lloyd Will) is his biological father.
Knowing full well that Andrew, the man he thought may be his father, resided nearby, the teenager picked Ramsay Street as a getaway spot for parents Remi (Naomi Rukavina) and Cara (Sara West).
JJ came to the idea that Andrew had to be his father after coming across an old diary belonging to his mother's friend Phillipa. As a result, he spent some time with the police officer and quickly developed a bond with him.
After the Linwell brothers started giving Remi and Cara trouble, Andrew decided to take up law enforcement duties to protect the clan. Wendy (Candice Leask) later said that she was the one who accidentally told the Linwells where the Varga-Murphys are staying.
Following a massive argument between the two families, JJ blurted out that he believed Andrew might be his father.
Both clans have been rocked by the revelation. Andrew has said that he knew Phillipa and that he gave her a sample of his sperm, which Cara later received. Wendy was devastated to learn of this and felt completely deceived.
Remi was devastated also that her wife had withheld this information from her, and JJ was having a hard time processing anything as Dex (Marley Williams) held him responsible for all the fights.
The Freevee soap on Monday, November 6, featured the findings of the DNA test that proved Andrew was JJ's father. However, JJ got into a fight with his brother and rode off, leaving his family worried for his safety.
Moments later, in Tuesday's episode, an emotional JJ rode his bike quickly down the highway until breaking down on the side of the road. At some point, he texted Cara to ask her to come get him, and then he talked about wanting to know more about his background and that he hoped Andrew was his father.
But when they returned to Ramsay Street, the results of the DNA test showed that there was no match, proving that JJ was not the policeman's son.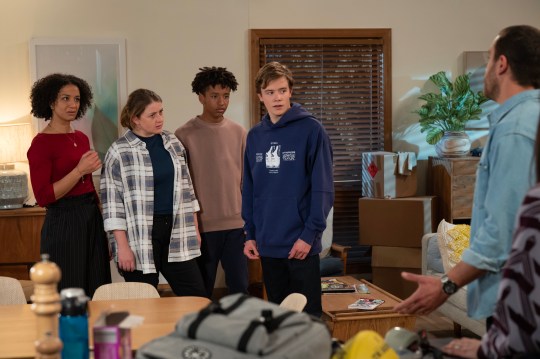 Everyone was shocked to hear the news, and after getting used to the idea of being in each other's life, JJ and Andrew felt a little let down. What now happens to every character in the story?
While JJ was left wondering what to do next in his quest to discover his father, Wendy made it quite evident that she is not yet ready to forgive Andrew.