Spoilers for Tuesday's (September 5) EastEnders episode, which has not yet broadcast on television but is now available to watch on BBC iPlayer, are in the following article.
In EastEnders, 13-year-old Lily Slater (Lillia Turner) gave birth to a healthy baby girl, but the name of the child has confused her family.
Following a dramatic home birth, Jack Branning and Denise Fox (Scott Maslen and Diane Parish), as well as new dad Ricky (Frankie Day), joined Lily and the infant in the hospital for evaluation.
Lily allowed Ricky to tell their delighted parents their daughter's name as he held her for the first time.
Stacey Slater (Lacey Turner) was moved when he revealed that they had named her Charli and enquired as to if it was in honor of her uncle Charlie.
Charlie was the grandfather of Zoe and the father of Kat, Little Mo, Lynne, and Belinda Slater. He was frequently annoyed by the girls' antics, and it was safe to say that they had him in the palm of their tiny hands.
Charlie's untimely death from a heart attack in 2016—16 years after initially appearing on the show—devastated viewers.
Despite being swiftly corrected by young Ricky, who informed that Charli was actually named after popstar Charli XCX, Stacey soon felt upset over Charli's name.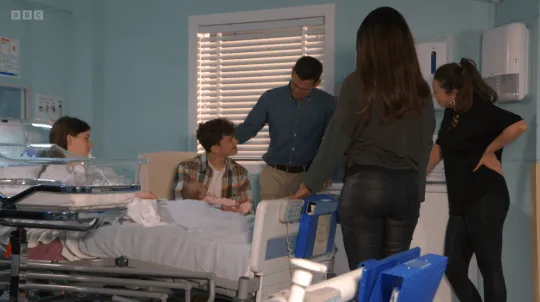 Denise was quick to explain because she was relatively knowledgeable, whereas Jack had no idea who it was.
Also excited about Charli's namesake was Kat Slater (Jessie Wallace), who was left more than a little perplexed by Jean's (Gillian Wright) explanations.
But the surprises didn't end there since Ricky also revealed that Charli Branning Slater was her real name.
Jack remarked that Ricky was a Mitchell last time he checked, but he was moved when his son said he wanted to alter his own name as well since he had "always felt more like a Branning."
Despite the name-related misunderstanding, it was obvious that Lily was overwhelmed by the prospect of having a new child because she had already asked her mother, Stacey, what she should do with it.
Will Lily, who is 13 years old, be able to handle becoming a mother at such an early age?