Thursday, November 2 General Hospital spoilers and updates hint at eureka moments, surprise confrontations, and special nights.
A eureka moment occurs for Devane (Finola Hughes), an unexpected confrontation occurs for Charlotte Cassadine (Scarlett Fernandez), and a special night is enjoyed by Nina Reeves Corinthos (Cynthia Watros).
General Hospital Spoilers: Halloween Fun
Avery Corinthos-Jerome (Ava and Grace Scarola) is challenged by Wiley Corinthos (Viron Weaver) as the families arrive for Halloween festivities at Kelly's.
As his grandmother Nina leads his "team" and Avery's is led by Carly Spencer (Laura Wright), he asks her if she's prepared to lose. Each player receives a small beanbag, which they are to use to hit a hole in a board, giving the impression that they are playing cornhole.
They'll give it their all, and may the best child win. It's just some family fun, though, not a true competition.
GH Spoilers: Spellbinding Conversation
It's possible to say that Josh Kelly's character Cody Bell and Sofia Mattsson's character Sasha Gilmore are having a captivating conversation because Cowboy Cody informs Witch Sasha that she has cast a spell on him. Sasha laughs and smiles, but who will win—the witch on her broom or the cowboy on a horse?
Do not be alarmed; Sasha is a good witch, resembling the good witch of the North from The Wizard of Oz in her white attire. Cody is most likely the sheriff who goes after the criminals.
General Hospital Spoilers: Eureka Moments
Looking through old files and dossiers from the big trunk Robert Scorpio (Tristan Rogers) helped her bring into her apartment, Anna has an epiphany.
It had survived because Robin Scorpio-Drake (Kimberly McCullough) had kept it in storage and it wasn't in her townhouse when it burned down. She's sitting on her couch when she notices a specific file and says, "God, that's it!"
Anna had informed Robert that she was hoping to find out who at the WSB might be pursuing her. It appears that she has located the primary suspect in that document.
GH Spoilers: Unexpected Confrontations
Charlotte is not with the group she was supposed to be trick-or-treating with; instead, she is outside a dark house. When her father notices that she has turned bad, she was meant to be with Danny Morgan (Asher Antonyzyn), Jake Webber (Hudson West), and Georgie Spinelli (Lily Fisher). James Patrick Stuart's character Valentin Cassadine walks up to her and asks, "What are you doing?"
While Charlotte was on her mission to "take care of" Anna after stealing her house keys, she had no idea that she would run into her father.
General Hospital Spoilers: Unexpected Visitor
Elsewhere, Josslyn Jacks (Eden McCoy) is startled by an unexpected visitor at her and Trina Robinson's (Tabyana Ali) dormitory room at Port Charles University.
Adam (Joshua Benard), her study partner, appears to have seen a ghost, so she tells him so as she opens the door. Adam does appear to be a little upset about something.
Josslyn will undoubtedly make an effort to get Adam to discuss his concerns. Getting out of the dorm and into some fresh air might be a good idea.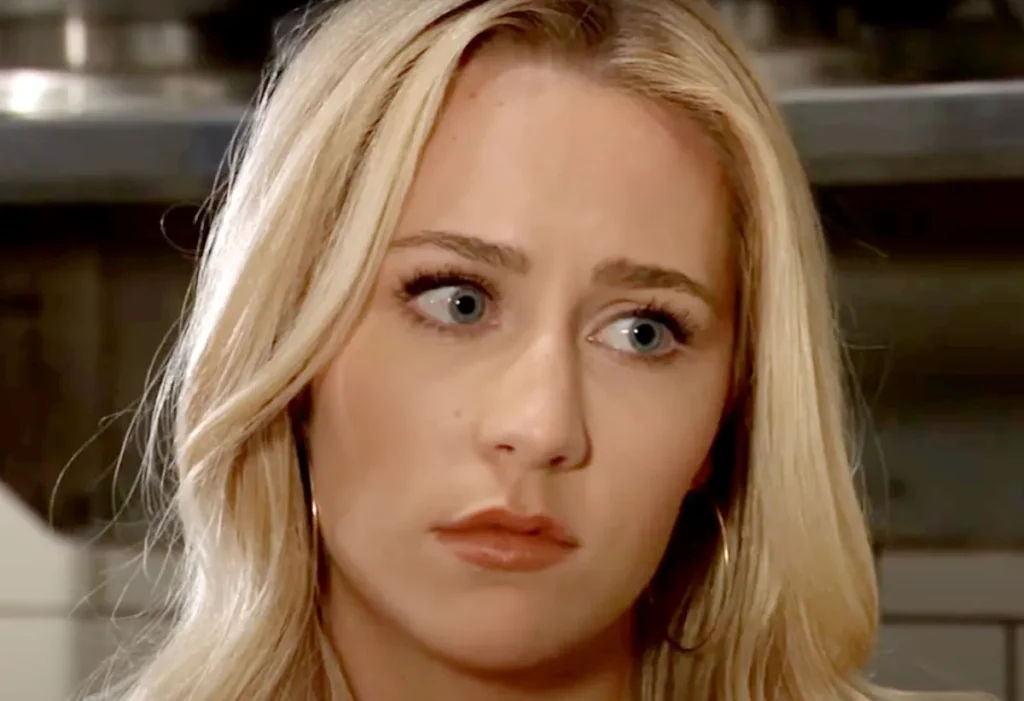 GH Spoilers: Special Night
At Kelly's, in the meantime, Willow Corinthos (Katelyn MacMullen) smiles down at Nina and Sonny Corinthos (Maurice Benard) as they sit at a table.
Willow is dressed as Princess Leia, and Nina says they are all going to find this to be extremely special. It's true that Sonny's night with Carly Spencer (Laura Wright) and Nina's family—at least the younger ones—is special.
They'll keep enjoying themselves while playing games and watching the kids.
General Hospital Spoilers: The Sounds Of Deafening Silence
Carly is conversing with Michael Corinthos (Chad Duell) behind the counter in the meantime. She tells him she's scared by the radio silence and assumes he's talking about Cameron Mathison's character Drew Cain.
She is aware that he is being held in solitary, and she was informed by Alexis Davis (Nancy Lee Grahn) that Drew's file had been removed by Judge Albert Kim (Kurt Yue) through a contact in the judge's office.
But she still doesn't know anything, and that scares her—it's been several days.
She is unsure at this point whether Drew is in isolation for his own safety or for the duration of his prison sentence. Michael hears her say that it's driving her crazy.
Make sure you read up on everything that GH has been up to lately. For news, updates, and spoilers about General Hospital, check back here frequently.