Friday, November 10th General Hospital spoilers and updates hint at contentious conversations, unexpected outbursts, and predictable revelations.
Charlotte Cassadine (Scarlett Fernandez) has a startling outburst, Trina Robinson (Tabyana Ali) and Spencer Cassadine (Nicholas Alexander Chavez) have an irate conversation, and Anna Devane (Finola Hughes) makes an expected revelation.
General Hospital Spoilers: Old Friends Catch Up
Curtis Ashford (Donnell Turner) and Drew Cain (Cameron Mathison), two old friends, reunite while Curtis raises a toast to freedom and Drew to survival.
Drew was recently released from Pentonville, and despite being shot, Curtis lived. The two former friends who worked as private investigators together have experienced a lot together, including Drew dumpster diving because Curtis was afraid of rats. Although Curtis was a licensed private investigator at the time, Drew wasn't.
Additionally, they collaborated to free Trina and Cameron Webber (played by William Lipton) from Cyrus Renault (played by Jeff Kober), who had abducted them during a prom date. There remain mysteries to unravel, and Drew may still be able to assist Curtis.
GH Spoilers: Angry Discussions
When Spencer tells Trina she won't like the answer to something, she doesn't hold back. Esme Prince (Avery Kristen Pohl) is moving out with Ace Prince-Cassadine (Joey and Jay Clay), and Spencer has to let her know that he wants to stop it.
Even if Spencer must move in with Esme and the toddler, he doesn't want to lose contact with Ace! Trina's anger is understandable given that he seems to be more focused on his brother than on her.
Their father Nikolas Cassadine (Adam Huss) neglected his paternal responsibilities, regardless of how often he is informed that he is Ace's brother rather than his father.
General Hospital Spoilers: Breaking Cycles
In another scene, Blaze (Jacqueline Grace Lopez) is informed by Kristina Corinthos-Davis (Kate Mansi) that she has the chance to end the cycle.
She seems to be discussing the pattern of mistreatment and deceit perpetrated by Linc Brown (Dan Buran) now that Brook Lynn Quartermaine (Amanda Setton) is her manager. A major factor in Linc's arrest was that of Brook Lynn and Harrison Chase (Josh Swickard).
Blaze appears to be thinking a lot; maybe she's having doubts or is recalling something bad from those days. Can Kristina convince her of anything?
GH Spoilers: Alexis Davis And Blaze Get Acquainted
Blaze and Nancy Lee Grahn's character Alexis Davis get to know one another as Alexis asks her if she would be willing to go on record. That sounds very much like she wants to tell the story of how Blaze helped her escape the abusive and manipulative cycle she had been living in.
As if the negative experiences with Linc weren't awful enough, there might be more to it. She will probably receive encouragement from Alexis that her story might give others in comparable circumstances the willpower to get out of them.
General Hospital Spoilers: Shocking Outbursts
In another scene, Charlotte has a startling meltdown in her hospital room while her grandmother Laura Spencer (Genie Francis) is obviously upset. Charlotte is sound asleep and appears to be waking up from a bad dream, but her eyes appear to be glassy.
She exclaims, "You can't trust Anna; she's dangerous!" This passage nearly exactly matches the one that Victor Cassadine (Charles Shaughnessy) wrote her while she was a boarder and included with the tarot cards.
Laura will be very suspicious that Victor brainwashed Charlotte and was still controlling her after she passed away, probably with the help of post-hypnotic suggestions. Un-brainwashing Charlotte will be a challenging process, particularly if she refuses to be.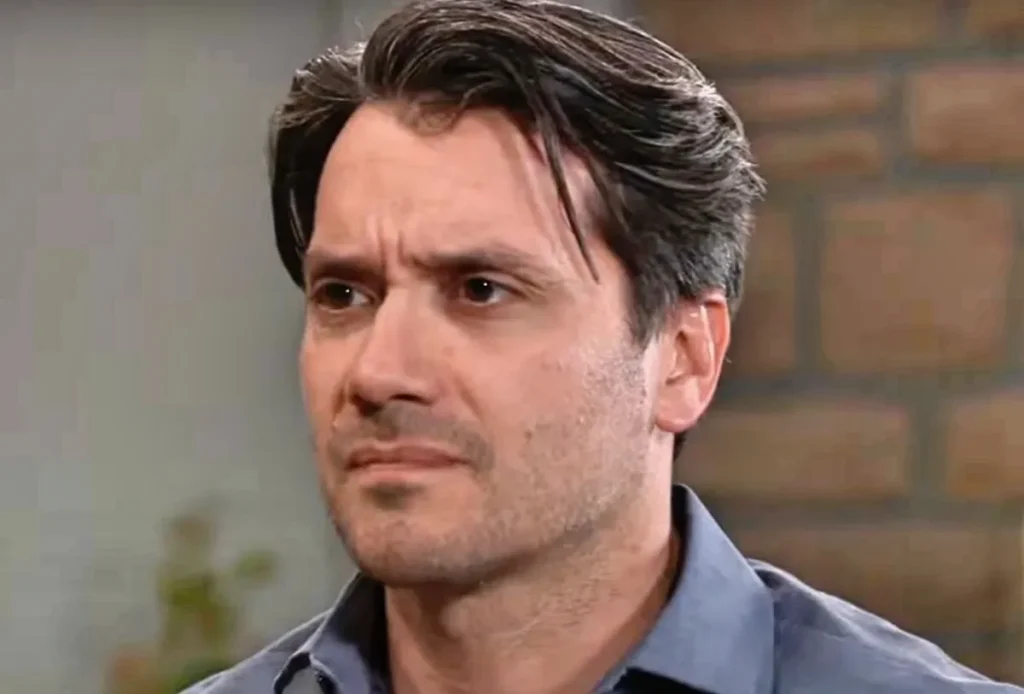 GH Spoilers: Unsurprising Revelations
Anna and James Patrick Stuart's character, Valentin Cassadine, appear to be conversing outside Charlotte's hospital room in the meantime. Valentin needs to know something, but it won't come as a surprise, she informs him.
She probably informs him of Dante Falconeri's (Dominic Zamprogna) revelation regarding the contents of Charlotte's backpack that were discovered at the PCPD.
Shortly before Anna's townhouse was destroyed by fire, Valentin had already reasoned that Charlotte was the one who had spray-painted the word "murderer" on the door. He believes Charlotte was the arsonist as well.
General Hospital Spoilers: Olivia Quartermaine Has Reason To Celebrate
There will be celebrations for Olivia Quartermaine (Lisa LoCicero), as it appears that her attempt to save Ned Quartermaine/Eddie Maine (Wally Kurth) from drowning was successful.
She swam bravely into the murky waters by the Quartermaine boathouse and worked to free his foot from an old fishnet where he had fallen. He appears to have passed out from his struggles, most likely from breathing and ingesting a lot of water.
Eddie may have additional cause for celebration, though, as he dove into the water because his memories were beginning to return. It appears that he will awaken with complete memory.
Make sure you read up on everything that GH has been up to lately. For news, updates, and spoilers about General Hospital, check back here frequently.