General Hospital (GH) spoilers for the upcoming season indicate that Harrison Chase (Josh Swickard) will undoubtedly hear the news that his father Gregory Chase (Gregory Harrison) has ALS from an unlikely source.
Although there are countless potential candidates for "who," the top two suspects are Violet Finn (Jophielle Love) and Tracy Quartermaine (Jane Elliot).
GH Spoilers: Tracy Quartermaine Knows Something's Up
According to GH spoilers, Tracy and Violet are aware that something is wrong even though they don't "know" that Gregory has ALS. When Tracy and Finn Hamilton (Michael Easton) were playing a board game at the Q mansion a few weeks ago, Gregory asked Tracy about his "tremors," but the good doctor made it clear to his friend that he didn't want to talk about it.
Tracy might be the one to tell Chase something. However, given that he is dating her granddaughter Brook Lynn Quartermaine (Amanda Setton), they may come into contact and she could mention what transpired during their dinner date, leading the cop to make assumptions. She might not outright admit that his father has ALS.
GH Spoilers: Violet Finn Has Always Had An Inquisitive Spirit
Violet loves to talk to adults and has an inquisitive nature, despite the fact that she is unaware of her granddad's condition. She asks 101 questions in just two minutes, frequently leaving those around her in search of an answer.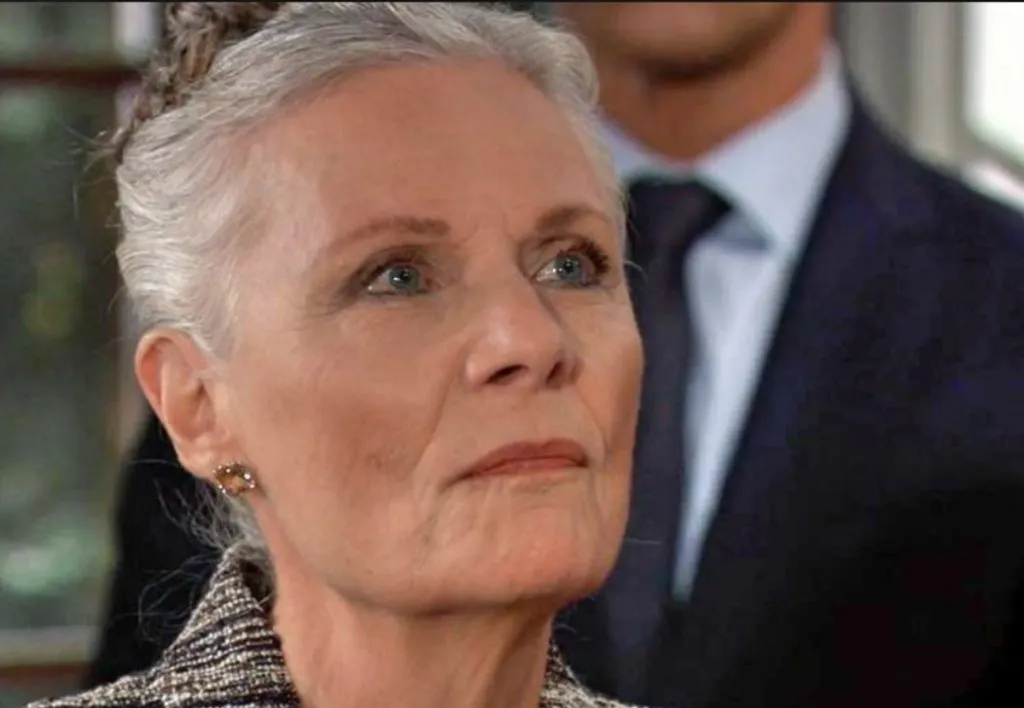 The last person anyone would expect to spill the beans is Violet, and there's a chance she overheard Finn and Gregory discussing ALS off-camera. Chase is someone who always "jumps" at the chance to spend time with his niece; therefore, if they are hanging out alone, she might inquire about her grandpa's health (or mention that she overheard her dad and Gregory discussing it), shocking not only Chase but also the GH viewers.
After watching Violet, Greg told Finn about his condition as he was about to trip over. The young girl might also tell her uncle what's happening, which might make the good cop realize something isn't right.
Who could tell Chase the truth about Tracy or Violet, or his father? Post your comments below. Watch your favorite ABC soap opera every day to see all the drama play out, and check this page frequently for the most recent General Hospital spoilers, updates, and news.