Chas Dingle and Paddy Kirk, who were a former pair on Emmerdale, divorced earlier this year, but may Chas still harbor feelings for her ex?
In forthcoming episodes of the ITV soap opera Emmerdale, Chas (played by Lucy Pargeter) will have a difficult week.
Viewers will recall that last year, when she had an affair with Al Chapman (Michael Wildman), Chas and Paddy (Dominic Brunt) divorced.
Paddy found out about his wife's infidelity only after Al passed away, at which point he chose to dissolve their marriage.
Following their reconciliation, Paddy and Mandy Dingle (Lisa Riley) look to be getting along well.
According to ITV's official teasers, Chas has feelings of resentment and inadequacy as she, Paddy, and Mandy have a crucial chat with their daughter Eve.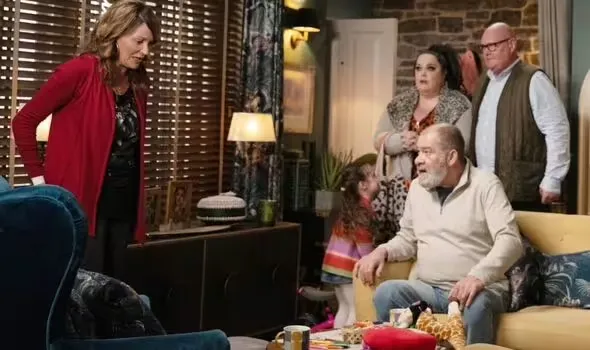 The only reason Chas and Paddy are putting on a unified front is so that the parents may tell their young daughter that Paddy is now content with Mandy.
Bear (Joshua Richards) joins the group as they discuss how serious Paddy and Mandy's relationship has gotten in an open discussion.
Even while Chas makes an effort to put on a brave face for their kid, it is obvious that she is resentful of Paddy for moving on and being content without her.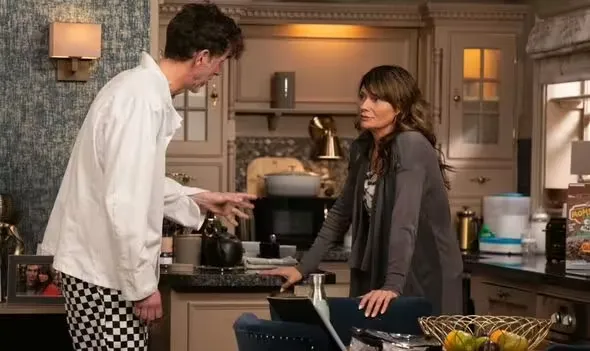 Later on in the week, Marlon (Mark Charnock) recognizes Chas's distress and tries to help.
In addition to being a good mother, Marlon assures his cousin that Eve will always adore her.
Perhaps Chas still harbors unresolved feelings for Paddy. Or is she merely having trouble since she no longer has anyone to rely on?
Could Chas's resentment lead to the dissolution of her family?
Tom (James Chase) is distraught when Belle (Eden Taylor-Draper) informs him that she can't move in with him just yet in another scene from The Dales.
He had anticipated that moving in together would solidify his relationship with his fiancée, but Belle's confession puts a stop to any chance of that.
Tom is in shock and doubts that they will ever be able to be together again. Could the young couple be on the verge of divorcing after having numerous arguments in recent weeks? Will Tom betray Belle, or what?