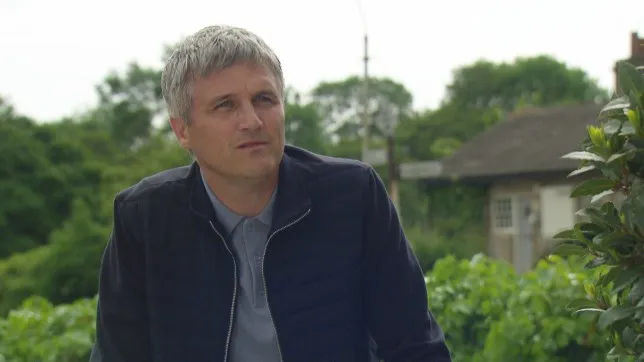 Despite their differences, Cain Dingle (Jeff Hordley) and Caleb Milligan (William Ash) in Emmerdale have something in common—or someone in common.
(Sally Dexter) Faith.
After her cancer resurfaced, the adored figure passed away in October last year. Only a few months later, Caleb made his debut, and the ITV soap opera revealed that he is the son of Faith and Frank Tate.
Despite the fact that Caleb and Chas (Lucy Pargeter) have been reuniting since the incident at Home Farm, Cain has resisted getting close to his brother since he believes he is still up to no good.
When Caleb was attacked by some thugs this week, Cain believed his idea had been vindicated.
Through the business that Caleb owned and Nate (Jurell Carter) worked for, the gang was transferring guns. Yesterday (August 31), when some of the guns vanished and Caleb tried to stop the crime from happening, everything came to a head.
Cain was still certain that this indicated Caleb was once again putting his own needs before those of his family. But this time, a few things were different.
In the ITV soap opera's tonight (September 1) episode, Nate stuck by Caleb's side and incessantly assured Cain that his brother was unaware of the guns.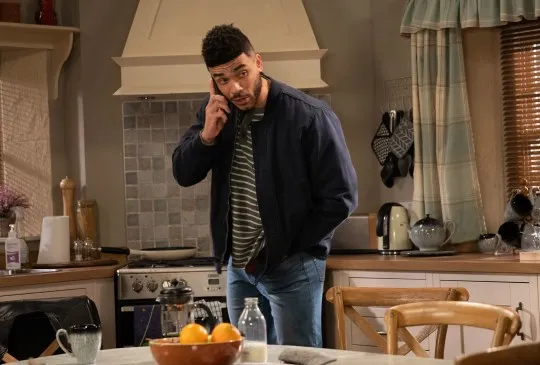 Cain went to meet Caleb and related a similar tale to him. What followed was a frank admission from the brothers, as a worn-out and battered Caleb said he felt like he owed Cain for helping him get to prison all those years ago, and now he wanted to repay him.
Cain was aware that Caleb was agitated. The long-lost relative claimed that he has longed to call Cain his brother since they first met (Caleb was raised in foster care) and is devastated that their relationship is still in such a precarious state now.
After that, the potent medications Caleb was taking caused him to pass out. He was shocked to see Cain seated next to him as he turned around.
The fact that Cain sees Caleb's plan to destroy Home Farm differently from his brother is just one of the numerous issues the siblings are currently facing. Caleb thinks that what he did was for the family's good, contrary to Cain's belief that he only did it for the money.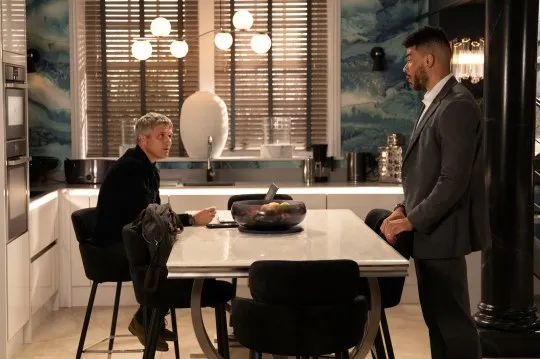 When Caleb noticed a framed photo of Faith on the coffee table, he convinced Cain to give his request for another chance.
A picture of Faith from her younger years was spotted by Cain earlier in the episode. In order to get it framed before it disintegrated, Caleb said that he had carried it for years.
They're both stuck with Faith, Cain declared as he turned away while Caleb regarded the more current photograph of his mother.
The framed picture may not seem like much of a present to some people, but it meant a lot to Caleb. Even if he didn't precisely get what he was looking for from Cain, it was a good place to start. It stood for connection and feeling less alone.