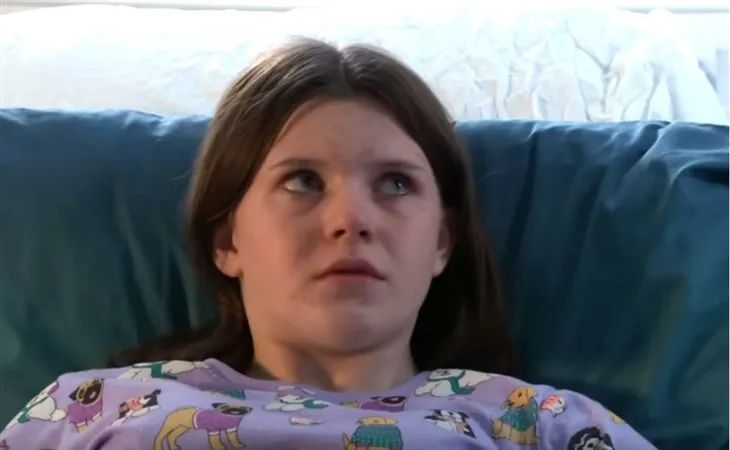 In upcoming EastEnders scenes, Lily Slater (Lillia Turner) will likely find herself in grave peril as she gives birth.
In January of this year, it was discovered that 12-year-old Lily was carrying Ricky Mitchell's (Frankie Day) child, which came as a major shock to the Slaters.
Since that fateful day, the Slaters and Brannings have worked together to get ready for the birth of the new baby, attending meetings and making arrangements to make sure the child is well taken care of.
But none of them anticipate that when Lily goes into labor, a hostage situation will develop, trapping her at home to give birth.
When Stacey is celebrating Theo Hawthorne's (William Ellis) new job offer with him, Lily, who is unwell, diverts her attention.
Theo intercepts a text from Martin Fowler (James Bye) on Stacey's phone while she is caring for her pregnant daughter, informing her that Theo is the one who has been stalking her.
Theo tells Stacey everything after realizing that his time is running out in front of her.
Lily is so afraid that her waters burst as she struggles to get him out of the house.
Actress Lacey Turner said, "She wants to get to Lily to reassure her and make sure she's safe."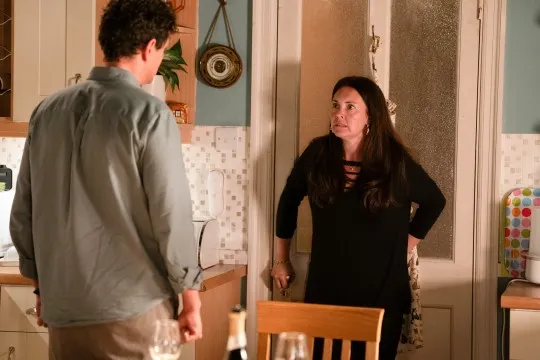 She had that as her top priority at the time. Stacey will take whatever action is necessary to get Theo out of the house if she can because he is beginning to lose control.
When Jean Slater (Gillian Wright) finally shows up, she discovers Lily in labor.
They realize they will have to deliver Lily's child themselves when they find out the ambulance is running late.
I believe she is currently reacting on adrenaline and is unable to fully comprehend the gravity of the issue. Her top priorities are Lily and the infant.
But when Stacey goes to the kitchen to get some towels, she runs into Theo again, who traps her there.
Jean is compelled to take care of Lily by herself as Stacey is in terrible danger.
How will things turn out?