Actress Kim Medcalfe, who is best known for playing the icon Sam Mitchell in EastEnders is set to make a surprise return to Albert Square after her brief exit in April
After her brief departure earlier this year, EastEnders legend Sam Mitchell is scheduled to make an amazing comeback to Albert Square from the back of a van.
The legendary figure, portrayed by 49-year-old actress Kim Medcalf, departed E20 in a black taxi in April to take a new position managing a hotel in Spain. Fans will get to watch Sam return to her East London roots in a week, along with an exploration of the lives of her son Ricky and new granddaughter Charli Slater.
Kim's personality Sam departed the show in April following a year-long tenure. Sam made the decision to take a job managing a hotel in Spain because she was determined to help her son Ricky (Frankie Day), who is about to become a father when Lily Slater (Lillia Turner) delivers birth.
Ricky was upset that his mother was leaving for fresh pastures even if he needed the extra money because he had loved spending time getting to know her well. Ricky was spotted giving his mother a tender embrace during Sam's last moments as they exchanged heartfelt farewells.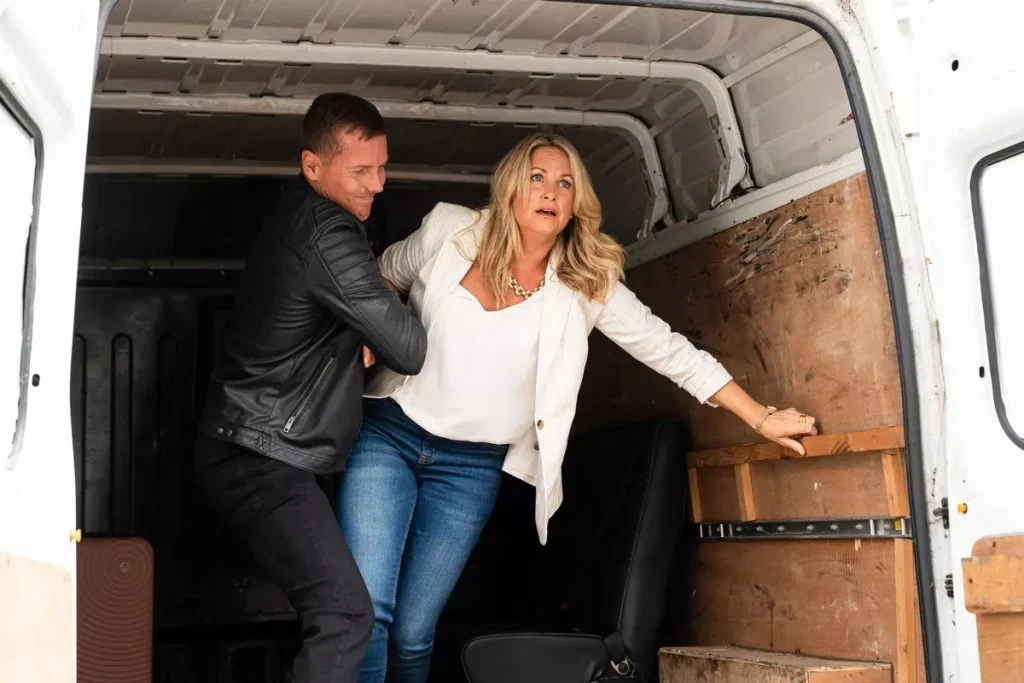 Sam, the younger sister of Phil Mitchell, left the show, much to the dismay of viewers, even though the production never stated that her departure was final. When Denise Fox (Diane Parish) told her sister Kim (Tameka Empson) that Sam had given her a call, she alluded to Sam's departure in an April episode.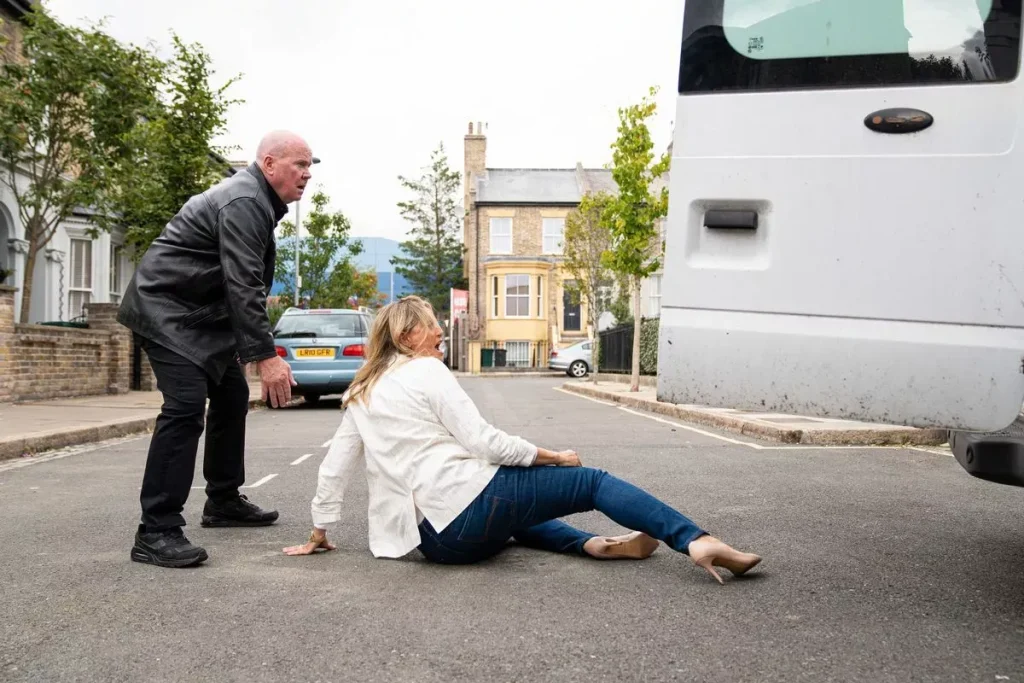 "She's staying in Spain," she stated at the time, adding that Sam had indicated the hotel "desperately" needed her help. Denise mentioned that Sam would be spending "most of the summer" abroad in Spain as the two women's talk came to a close.
After Denise and Kim's talk, Jack Branning (played by Scott Maslen) wrote an advertisement to rent out Sam's apartment, flat 5D on Albert Square, during her stay there. Since he presently resides in the Slater home, actor Shane Richie's character Alfie Moon was naturally interested in learning that the flat was being advertised.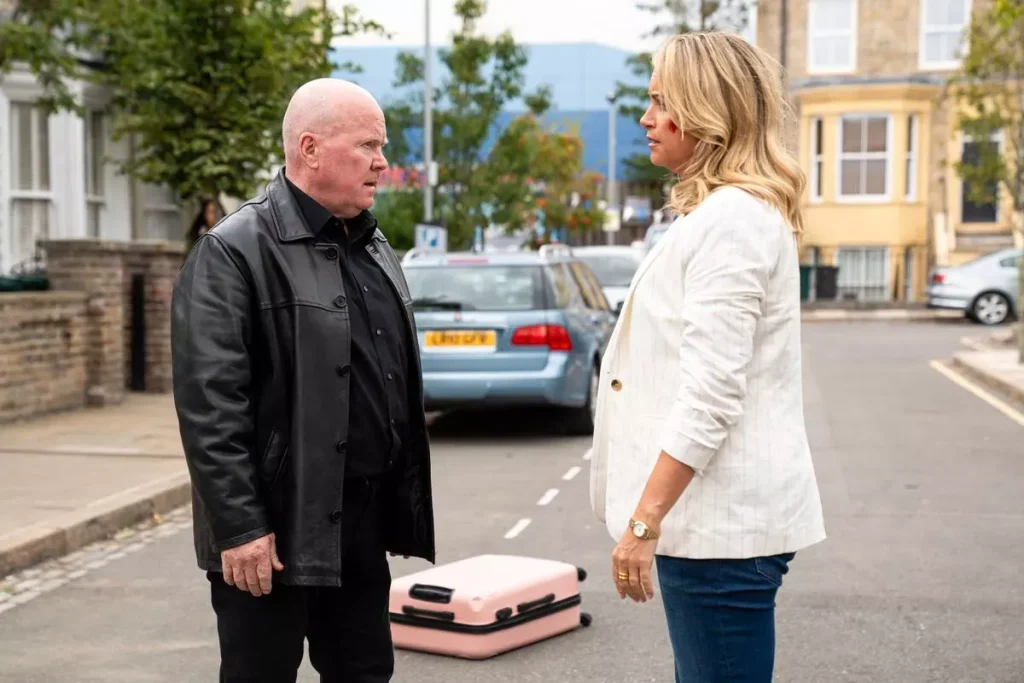 A BBC representative said to The Sun earlier this year, "We can confirm that Sam Mitchell has not left Walford for good and Kim Medcalf will be returning to EastEnders." But she hasn't yet revealed the precise date of her return.
In recently obtained images from the BBC, Sam is shown being pushed out of a van by an unidentified man while sporting blue trousers and a white blazer. Her brother Phil then assists her in standing up, obviously surprised to see her again.