According to spoilers on The Young and the Restless, Sally Spectra (Courtney Hope) gave two men that she cares about in separate ways different replies. Nick Newman (Joshua Morrow) received a yes while Adam Newman (Mark Grossman) received a no.
At SNA Media, a planned merger of McCall Industries and Kirsten Incorporated, Adam wanted Sally to work for him. Adam wanted to rekindle their working relationship from their time at Newman Media.
Nick is willing to help Sally launch her own company. He admired her potential and wanted to help her achieve her objectives.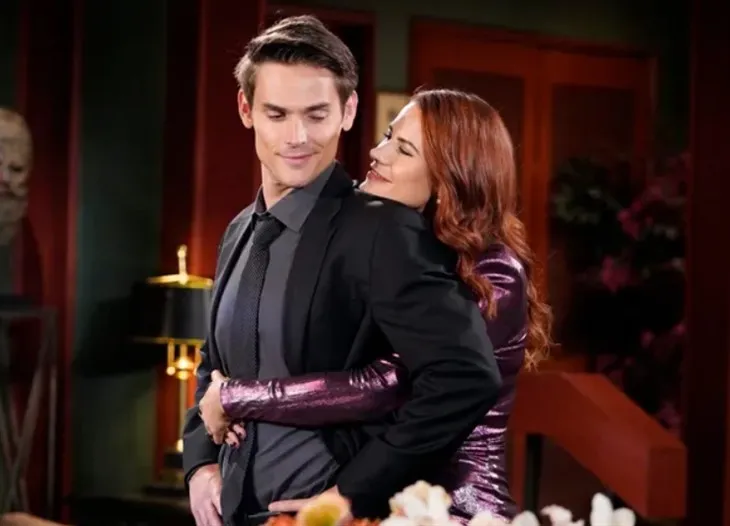 Spoilers for The Young and the Restless: Merger With Newman Media
Adam's initial proposal to merge SNA into Newman Media was rejected by Victor Newman (Eric Braeden). The Moustache, however, had a change of heart after some thought and time.
Victor seems to be open to the merger but won't let Adam oversee the reorganized Newman Enterprises section. That selection will be Nikki Newman (Melody Thomas Scott). She's determined not to let anyone push her around, especially Adam.
Nikki is now on board with her husband's plans, according to Y&R spoilers. Because of Adam's poor interpersonal skills, Victor has complete faith in Nikki but none in him.
Adam Newman Stuck In The Past: Y&R Spoilers
Victor tries to give Adam some advice, but Adam shifts the conversation to his father. Although Adam is right in his comparison that he is cutthroat like his father, die-hard followers understand that he is also missing the mark.
Adam has had numerous opportunities from Victor that are unrelated to his blood. It was recently discovered that Adam was to blame for AJ Montalvo's (Marcus DeAnda) death in Kansas.
Adam was a young boy when the incident was repressed, and Hope Wilson (Signy Coleman), Adam's mother, was defended.
Memorable flashbacks saw Victor shielding Adam during that time, with other actors playing younger versions of Adam (Dane West) and Hope (Maggie Gwin) in the 2020 episodes.
The Victor-Adam dynamic now has a deep dimension that had not previously been available to the audience thanks to those impactful shows.
Spoilers for The Young and the Restless: Sally Spectra wants to avoid drama
Sally is aware that she is connected to the Newman family and that this is Genoa City, Wisconsin. Therefore, it is accepted that there will continue to be some drama.
Sally is aware that Adam is mentally preoccupied. Therefore, there is no longer any chance of developing a connection with her.
Adam disputes her assessment and maintains that whatever animosity she may have with his older brother would soon fade.
He is currently engaged in a physical fight with Nick and Victor, which confirms Sally's suspicions regarding Y&R.
The Young and the Restless-related information may be found in abundance on this website. on news and spoilers on Y&R, check back frequently.