In today's GENERAL HOSPITAL, Anna believes she has uncovered a vital piece of information, but the true threat may be closer than she realizes! In addition, Port Charles comes together to celebrate Halloween, which means there will be lots of pranks and goodies!
Anna is going through some old WSB files that Robert helped her carry to Maxie's apartment, which she is currently subleasing. As she looks through the files, she notices something that immediately catches her eye. She folds the papers and places them back in the folder, saying, "Oh my God, that's it!" Though she believes her tormentor to be a long-standing WSB foe, the reality is far closer to home. Charlotte is asked by a suspicious Valentin, "What are you doing?"
Josslyn opens her dorm room door to see Adam's reaction as he knocks. She says, "You look like you've seen a ghost." Perfect for Halloween, right?
Cody, dressed for the occasion as a cowboy, finds it impossible to resist making out with Sasha, who is dressed as a witch. He grinned, "You've definitely put a spell on me." Is there a chance that their friendship may develop further?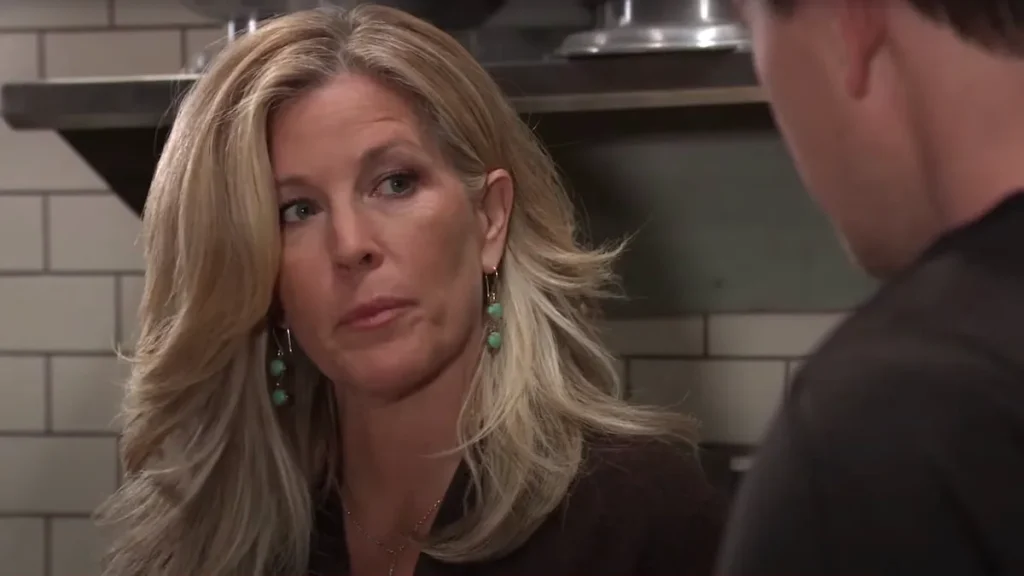 Sonny and Nina are enjoying the celebration at a table inside Kelly's. With much pleasure, she says, "This is going to be very special for all of us." Princess Leia-clad Willow grinned down at her mother. Meanwhile, Wiley asks someone boldly, "Ready to lose?" while dressed like Luke Skywalker. What is the reward and what is the competition?
In keeping with the Star Wars family costume theme, Michael checks in with his mom, who appears to have come dressed as Kelly's owner for Halloween. And Carly's thoughts are still on Drew despite organizing a large celebration for the parents and children. She bemoans "radio silence" to Michael. "And I'm going crazy over it."
Have your RSVP set for the Halloween party? Check out this GH tease!