General Hospital (GH) teasers indicate that Anna Devane (Finola Hughes) will face a direct threat to her life during the week of September 18.
Four citizens of Port Charles discuss the best way to show that Sasha Gilmore (Sofia Mattsson) was drugged by Dr. Damon Montague (Darin Toonder).
In addition, a startling discovery is made by Nina Reeves (Cynthia Watros) and Valentin Cassadine (James Patrick Stuart).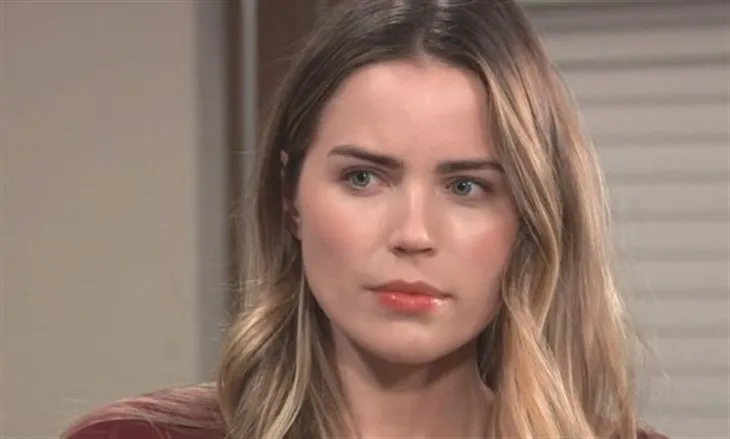 Highlights from General Hospital Spoilers
According to GH spoilers for the week of September 18, Anna starts out the preview tape. Anna enters the room slowly and fixes her gaze on the mirror in front of her. A frightening statement has been scribbled in blood red on the mirror. Because the message is incomplete, it appears like the bad guy wrote it quickly in order to avoid being discovered quite yet. The notification says,
You did not… You believe you are secure. You aren't.
The message is definitely upsetting Anna. Valentin panics as soon as Anna tells him about it. Anna is sternly informed by Valentin that the communication posed a serious threat. Anna is aware of this, but what does she do?
GH Spoilers: Evil Medical Staff
Sasha, Cody Bell (Josh Kelly), Sam McCall (Kelly Monaco), and Dante Falconeri (Dominic Zamprogna) are then featured in the weekly teaser clip. Dante was now forced to assist Sam, Cody, and Sasha. Dante might get in trouble as a detective for aiding the three. That is, unless he can assist in establishing that Sasha is the victim that Cody rescued her from the avarice of Gladys Corbin (Bonnie Burroughs) and Dr. Montague.
Bringing Dark Secrets to Light
Sasha reveals to the other three that Dr. Montague drugged her, according to General Hospital spoilers. Sam clarifies that they must now figure out how to establish it. That might mean that in order to obtain the necessary evidence, Sasha or Cody would have to take some risk.
How far are they prepared to go now? They won't undoubtedly forbid Sasha or Cody from returning to Fernville to retrieve the evidence. There must be a safer and more effective approach to obtain the necessary evidence. Sasha would be unavailable to her loved ones since Dr. Montague intended to move her.
"Oh, my god. It can't be… " #GH pic.twitter.com/CJ093GAmqZ

— General Hospital (@GeneralHospital) September 18, 2023
Therefore, Sam, Dante, Sasha, and Cody might think of a better solution. They might have to target Gladys instead of Dr. Montague directly because of this. The nurse who appeared to feel sorry for Sasha was another option for the four characters. What better method to find out the truth and the evidence than to hire someone from Ferncliff?
Spoilers for General Hospital: Mysteries answered
Valentin and Nina are also featured in the promo clip. The two are looking at a laptop when they discover some surprising facts. Valentin and Nina both had their lips open. Valentin is equally as shocked as Nina is as she gasps. He covers his mouth with his hands and exclaims, "It can't be…"
Which narrative are you most anticipating for the week of September 18? Post your comments in the space provided below. Keep an eye on the ABC soap opera to find out what happens next.
Make sure to stay current with everything that GH is doing right now. For spoilers, news, and updates on General Hospital, check back frequently.