As he enters Albert Square, the stalker has gone too far in his obsession with Stacey Slater.
As the stalker moves in next door to Stacey Slater, viewers of EastEnders have been left to predict that Theo Hawthorne (played by William Ellis) will kidnap baby Charli.
When her daughter Lily (Lillia Turner) asked her to, adoring grandmother Stacey (Lacey Turner) seemed on top of the world as she went outside to empty baby Charli's diaper bin on Thursday (September 15).
But after confronting her stalker Theo Hawthorne, she experienced the shock of her life.
Fans of the BBC One soap opera will be aware that Theo recently admitted to the terrified mother of three that he was her internet customer who had paid for explicit content and that he believes the two should be together.
Stacey called Theo a "geeky little Geography teacher" after failing to realize her mystery stalker had been her daughter's tutor all along. This infuriated Theo and revealed a different side of him.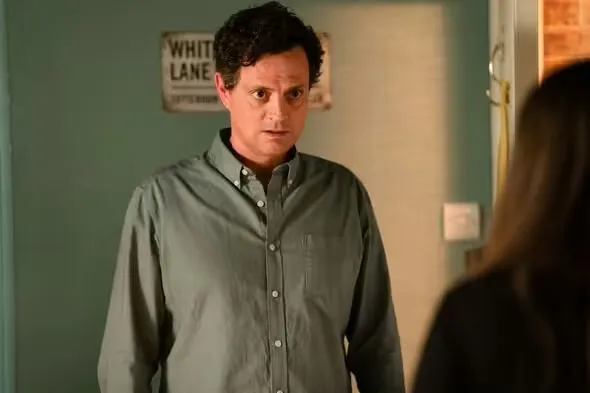 The police told Stacey that it was "her word against his" and that there was nothing they could do about Theo, which horrified her and struck a fatal blow.
However, since Theo has moved into the Slaters' neighboring home on Albert Square, his warped behavior has gotten even worse.
Stacey walked to the front of her house, threw the trash bag in the wheelie bin, and then looked up to discover her stalker in a tense moment.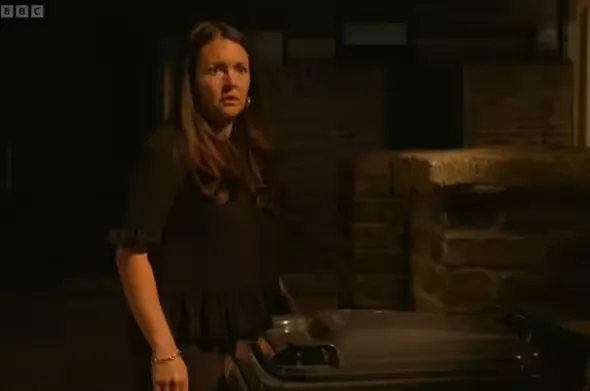 Theo slyly remarks, "Ah black bins this week, good to know," before cutting himself off and muttering, "I moved in, look I know we got off on the wrong foot and all, but now that we're neighbours maybe we can…" as Stacey hurriedly closes the door while Theo watches with a perplexed frown.
Stacey inhales deeply as she observes Lily holding baby Charli in the living room after bolting the doors tight.
Now that Theo's obsessive behavior is getting out of hand, some EastEnders watchers believe he will abduct baby Charli.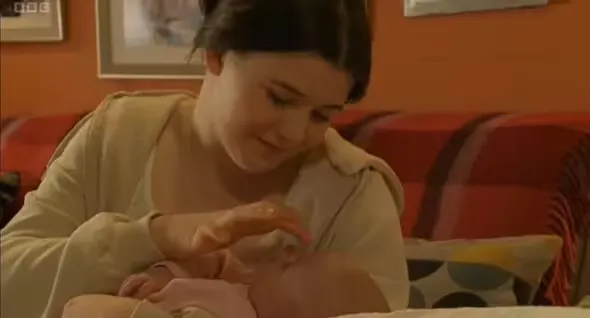 Invoking X, "#EastEnders," wrote @WalfordGossip. I believe Theo will kidnap Charli! Why would you relocate directly next door to someone who has accused you of stalking? He is such a creep.
Oh my god, I certainly think Theo will kidnap baby Charli at some point #EastEnders," said @sharonsstacey in reference to Stacey learning that Theo had moved in next door.
Theo is "either going to kidnap Charli or somehow manipulate Lily, she's clearly already feeling a little bit overshadowed by Stacey," according to @griannedoherty. He might even provide Social Services incorrect information. What exactly is his eventual goal, given that he lives just next door? Stacey into loving him by terrorizing her?