Following the revelation that Paddy Kirk (Dominic Brunt) will attempt suicide next month, Emmerdale viewers have showered the ITV soap with praise, with one calling the plot line "heartbreaking but relevant."
As viewers are aware, Paddy has been clearly suffering from mental illness since learning that his devoted wife Chas (Lucy Pargeter) had been having an affair with their sworn enemy Al Chapman (Michael Wildman).
This week, the well-known character will abruptly leave the community without informing his friends or family of his whereabouts or his plans. He will eventually be discovered staying in a local guest house, but it soon becomes apparent that he is truly struggling and has no intention of ever getting back in touch with his loved ones.
In scenes that will air the following month, Paddy will start to slyly bid his loved ones farewell before leaving the village with the intention of taking his own life.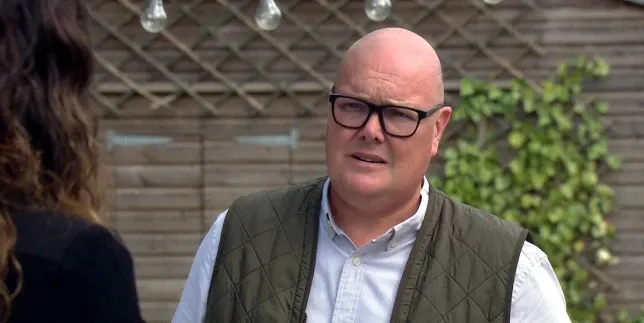 Paddy's actor Dominic Brunt said of the narrative: "It is a tremendous honor and a great responsibility to be portraying this storyline." The fact that most men don't talk about their problems enough in today's society is a fundamental problem.
We suppress them because we don't want to bother people, we feel embarrassed, and we believe that we should be strong and not display weakness.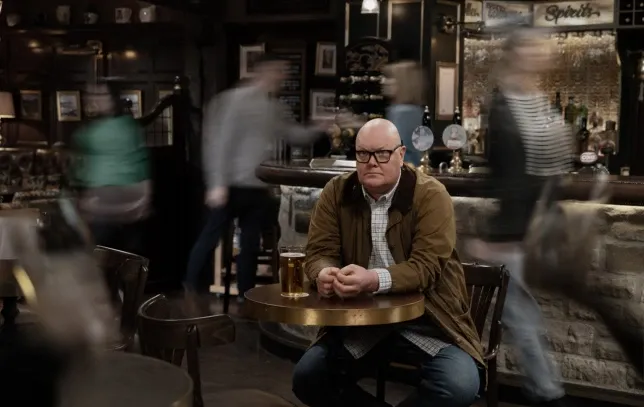 It will have been worthwhile if this story can bring attention to the problem or even just slightly alter someone's perspective.
Samaritans and Andy's Man Club are collaborating with Emmerdale on the plot, which was officially revealed earlier today. After the storyline's announcement, viewers overwhelmingly praised the serial drama for taking on such a significant subject.
Such an important story to be told.. mens mental health needs to be talked about alot more. Brilliant storyline to come. Im sure @dominicbrunt will do this justice. Ps paddy better be ok in the end the legend. #Emmerdale https://t.co/3gK3EnH5kv

— MIKE (@mikepriestley13) February 9, 2023
Very proud of and grateful @emmerdale @dominicbrunt – Thank you for work closely with @samaritans and @andysmanclubuk to help show Paddy's journey, thousands of men unfortunately go through this every year. Let's shine a light and help those who struggle.https://t.co/wKbGwj25mx

— Bex (@RMBex1092) February 9, 2023
One viewer remarked, "Heartbreaking but very, very relevant." "Men need to talk and open up more." You're free to speak. It will be difficult to watch, but congratulations to @emmerdale for taking this stance.
'Very proud of and grateful for @emmerdale @dominicbrunt,' another person wrote. Thank you for collaborating closely with @samaritans and @andysmanclubuk to show Paddy's journey; unfortunately, thousands of men experience this each year. Let's shine a light on those in need and assist them.
One viewer added, "Such a sad and heartbreaking storyline for Paddy." But it's also regrettably very common, especially for us men who find it difficult to talk about our feelings and our MH.