After Craig Reed's lifeless body was discovered lying in a field close to Home Farm on Friday night, Emmerdale came to an abrupt end.
With one Dingle at the center of their suspicions, Emmerdale fans were left with more questions than answers as they attempted to figure out who they believed could have killed Reed (played by Ben Addis).
The ITV soap opera's most recent episode featured rapist Craig dead and lying on his back in a field outside the village.
As the hunt for Craig's killer gets underway, brief clips of various Dingle family members coping with personal issues were aired.
In one clip, Belle Dingle (Eden Taylor-Draper) is breathing heavily and panicking as she looks at blood on her hands.
In another, Charity Dingle (Emma Atkins) is seen lying on her floor holding an empty wine glass as a voiceover says: "If you show your face in here again, you will be eating through a straw."
In another enigmatic voiceover scene, Vinny Dingle (Bradley Johnson) is seen asking a mystery character, "Have you got a death wish or what?" while standing next to what appears to be a burning car.
The clip featuring Lisa Riley's character Mandy Dingle shows her crying while sitting at work while a man with an angry voice yells, "Get out before we throw you out!"
"How much does a hitman cost?," asks a woman whose voice sounds like Mandy as the scene pans over to Caleb Milligan (Will Ash). Moneybags, not too much for you."
"Well, I think a short, sharp shock will do the trick," Caleb responds.

The final scene of the show features James Hooton's character, Lydia's husband Sam Dingle, outside tending to his cut knuckles while Craig's voice is audible, saying,
"She wanted me more than I wanted her… She sobbed because she was guilty of rape." Then a voice that sounds like Sam's screams, "I'm going to end it," with a look of pure rage.
ITV fans lost it over the episode, with many commenting on the episode's confusing conclusion on X, the former name of Twitter.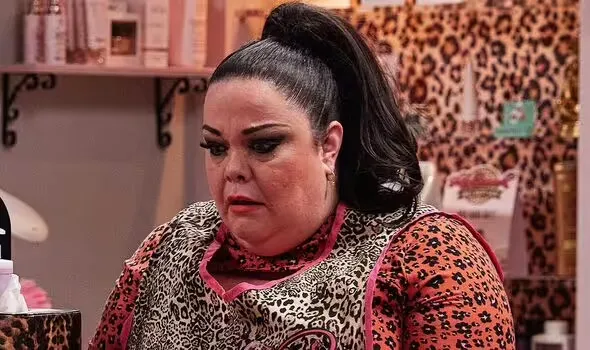 Emmerdale's @XLUCYkateee declared, "It's 100% Samson!"
Theorized by @Tubzy2001: "#Emmerdale is the greatest soap opera, hands down. Samson killed Craig, I believe."
@Carrick_Girl wrote: "My moneys on Samson, the only one it didn't show in the suspect list #emmerdale #whodunit."
In response, @Jamal06122771 said: "Who killed Craig? Most likely none of the ones present in the pub. I believe it to be Samson. But then again, Ruth might."
"My number one suspect is Samson #emmerdale #WhoDunnit," joked @gillyqueenbee. As in
Producer Laura Shaw teased: "The week will truly keep everyone on the edge of their seats with each day more and more explosive secrets revealed that promise to have huge repercussions, shatter lives and cause fireworks in the Dingles bigger than ever seen before."