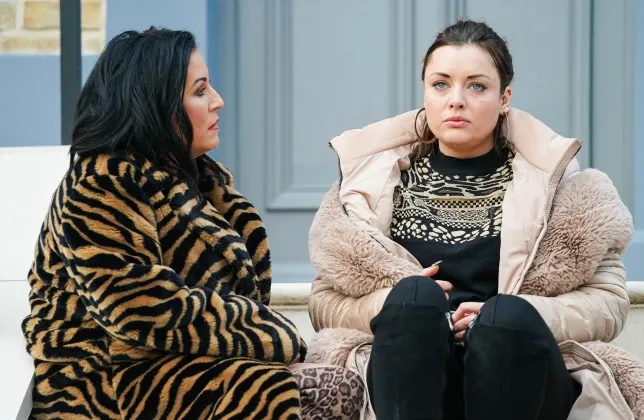 After receiving additional unfavorable news from the hospital in EastEnders, Whitney Dean (Shona McGarty) is compelled to make a confession.
Following a one-night stand with Zack Hudson, the adored character found out she was pregnant last year (James Farrar).
Since then, she has learned the unfavorable information that her child may have an abdominal wall birth defect called an omphalocele.
In upcoming episodes, Whitney will learn that the test results won't be available for another two weeks, which is more bad news.
She seeks support from her older brother Ryan Malloy (Neil McDermott), who has returned, out of fear and heartbreak.
She is overcome with emotion during their phone conversation and ends up confessing that Ryan's daughter Lily Slater (Lillia Turner) is pregnant.
Neil McDermott commented on Ryan's reunion with Whitney by saying, "When he first arrives to the Square, he obviously knows Whitney is pregnant but he doesn't know the full situation, but he soon learns that during the episode."
Obviously when I was here, but even in episodes near the end of my time on EastEnders were about Ryan consoling Whitney and reassuring her he's only a phone call away. Ryan has always tried to be there for her.
There is a lot of love between them, but there are also some things that occasionally get in the way. Despite the fact that both he and she make mistakes, they have a really good relationship as siblings.
Over the New Year, shocking scenes revealed that 12-year-old Lily was pregnant, and it didn't take long to learn that Ricky Jnr (Frankie Day) was the father.
Due to the fact that they were both expecting at the same time, Whitney has supported Lily since she made the discovery.
When Lily learns that her dad is aware of her secret, how will she respond?
Showrunner Chris Clenshaw has been talking about the show's Edward's Syndrome-centered plot.
In order to accurately present and sensitively portray such an emotional storyline that many parents may be able to relate to, we had to collaborate with Antenatal Results and Choices and SOFT UK, the man said.
The performances by Shona McGarty and James Farrar thoughtfully and sympathetically conveyed the realities of the diagnosis and the decision-making process.
"We hope that this story connects with the audience and that we have portrayed it as sensitively and truthfully as we possibly can."