British soap opera icon Bill Treacher left his family a substantial chunk of money to make sure they are taken care of after his tragic passing in 2022.
The original EastEnders star, who was best remembered for his portrayal of Arthur Fowler on the BBC soap opera, passed away in November at the age of 92 after being given an ataxia diagnosis seven years earlier.
The veteran actor's family revealed in a statement that he had been in "declining health" for some time prior to his passing, according to the Mirror.
The star's family will now undoubtedly get his £504,676.01 inheritance, according to information provided by the probate office.
The actor designated his wife, Australian actress Katherine Kessey, and their children, Jamie and Sophie, as well as a lawyer, as his executors and trustees.
The confirmed recipients of some of his financial assets at his discretion include his grandkids.
When assembling the ensemble of EastEnders in 1985, Julie Smith sought Bill first. She even wrote the part of Arthur with him in mind.
He initially declined, nevertheless, out of concern that the long hours and travel to and from London would prevent him from spending time with his family in Suffolk.
Bill debated the offer for two days and had a lengthy conversation with his family before deciding it was too wonderful to pass up.
"Tell Julia I'll do it," I said when I called my agency. I already have, she replied. It's difficult to find consistent work as an actor; it's not that kind of career, he said at the time.
Later, the iconic character from EastEnders, from which he gained renown, derided the long-running programme, calling it "a load of old rubbish."
After receiving a COVID-19 diagnosis, he passed away from pneumonia in a Suffolk hospital on November 5, 2022.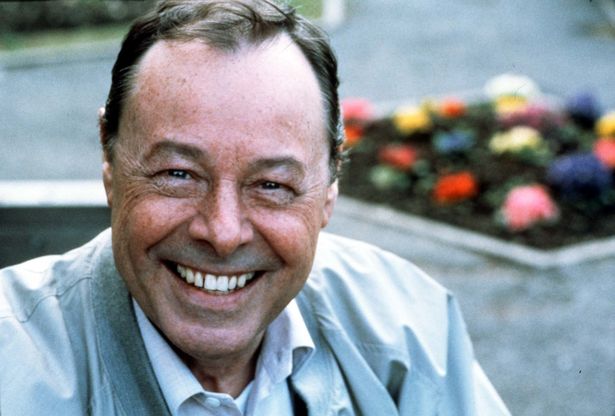 "Bill was a brilliant actor, a wonderful husband and father, plus a very fine human being," his family stated in a statement following his passing. He is going to be sorely missed.
A representative for EastEnders also paid Bill respect, praising the legendary TV personality for his contributions to the prestigious soap.
They remarked, "We learned of Bill Treacher's passing with tremendous regret. As one of our initial cast members, Bill created a beloved character in Arthur Fowler. Together with Wendy Richard, they also created the Fowlers, an iconic family that continues to be at the centre of the programme.
Bill left EastEnders in 1996, so the fact that he is still regarded so highly is a great credit to both him and the character he fashioned in Arthur.
Bill will always be remembered for his charm, sense of humour, and more importantly, as a family guy who was loyal to his wife and kids. His grin could light up a room.
Gillian Taylforth, who co-starred with Treacher as Kathy Beale on the well-known soap opera, mirrored these sentiments.
The 68-year-old stated, "I have so many wonderful memories of Bill. In fact, we were just talking about him at work the other day and how he always had a glitter in his eyes, typically just before he mischievously set us off laughing during scenes.