Viewers of Coronation Street may soon have to say goodbye to a legendary figure who arrived in Weatherfield 12 years ago.
Lisa George, who plays Beth Tinker in the ITV soap opera Coronation Street, is reportedly eager to explore new opportunities off the cobblestones.
Lisa has played Beth for more than ten years, but she hasn't been informed of any contracts that extend past the beginning of the following year.
The actress would "love" to try her hand at war dramas or something along the lines of the BBC midwifery drama Call The Midwife if she were to leave Coronation Street.
The 50-year-old star claimed, "I'm really interested in the war stuff because my grandad talked about the war all the time.
So I'd love to act in a 1940s drama. Or a 1960s-era story would be fantastic.
"I would love to do Call The Midwife," she continued in her conversation with The Daily Star. I also enjoyed watching Ten Pound Poms. It would be amazing to play a part in something like that.
"I'd love to carry out such an action. I enjoy old dramas and stuff like that, perhaps a drama from the 1940s that is more focused on war themes.
She informed the media that she is "waiting to hear" if her contract with Coronation Street will be extended.
Former girlfriend of longtime local Steve McDonald (Simon Gregson) Beth arrived at the scene.
She will, however, always be remembered for her friendship with the foolish Kirk Sutherland (Andrew Whyment).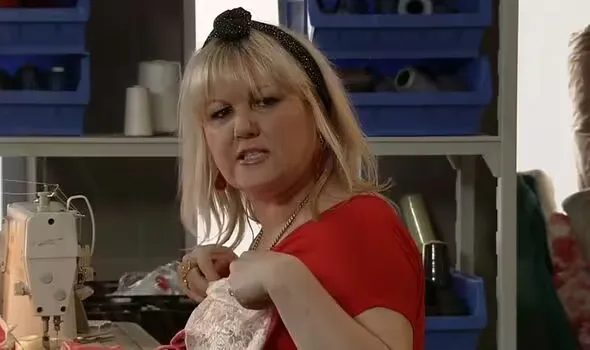 One of the longest-lasting friendships in the Weatherfield serial drama may be theirs.
Beth is not an angel, though, as viewers saw when she struck Hope Stape (Isabella Flanagan).
Although she was cruel, she also showed her value when she was a part of a plot that resulted in the death of her niece Sinead (Katie McGlynn).
Will Beth continue to be a mainstay of the ITV serial drama, or will she soon have to leave the cobblestones behind?