A teaser trailer for EastEnders has been released, hinting at the possibility of Kathy Beale being responsible for yet another holiday murder.
According to a recent EastEnders teaser, Walford will witness a second murder this Christmas.
In the teaser, Gillian Taylforth's character Kathy Beale is seen gripping a meat cleaver and slashing the heads off of pink flowers while winking at the camera.
There have been rumors since watching the clip that Kathy may kill off Michelle Collins' character Cindy Beale.
Fans took to Twitter to share their theories, with one writing: "Symbolising the loss of love and devotion… Rocky's betrayal when she finds out he caused the fire? She did say there'll be murders before Christmas… killer Kathy??? So excited for the last part of the puzzle…"
Another simply said: "SHE CUT ROSES? ROSE? CINDY??".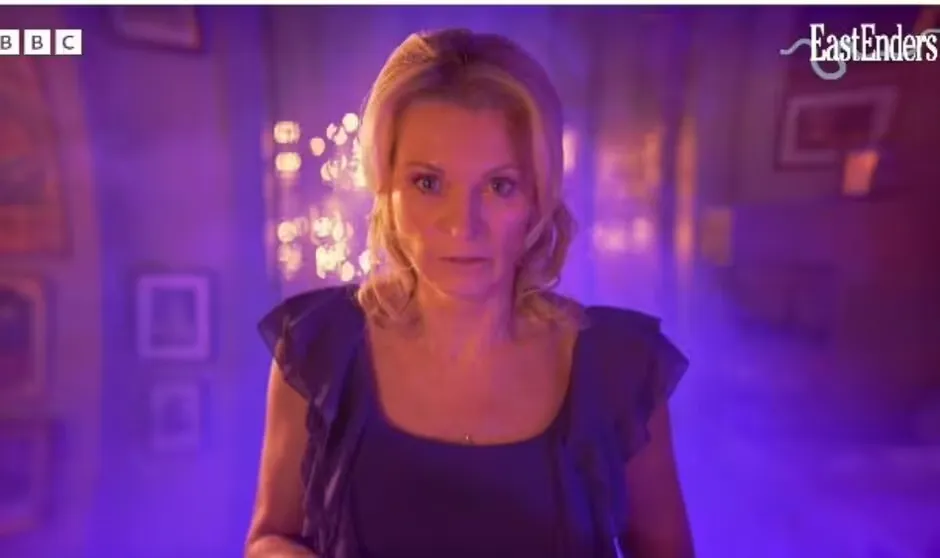 "Get Cindy back in witness protection or dead for real this time, just anything!" said a third person. Remove her from my screen.
A fourth investigated the symbolism they thought the flowers represented. "Lol, I think they're tulips, but I thought they were roses, as in, she wants to kill Cindy/"Rose." #Cherish But they're pink. Linda, huh? Does Kathy murder Dean to keep Linda safe?
Kathy's mother-in-law, Kathy, was recently arrested by Cindy for the cafe fire, and Kathy would be very upset if she knew.
Though five of the six trailers have already been released, Kathy is the only one who has yet to be shown holding a weapon.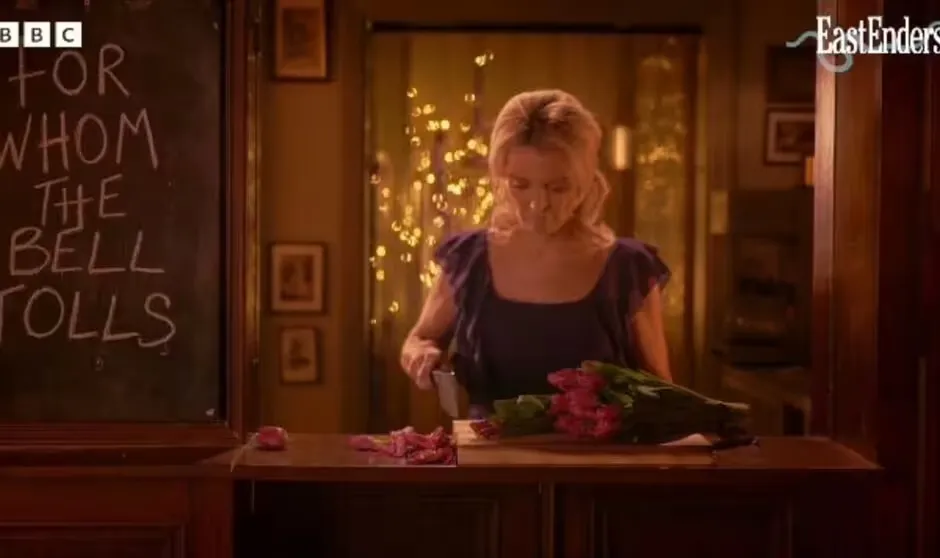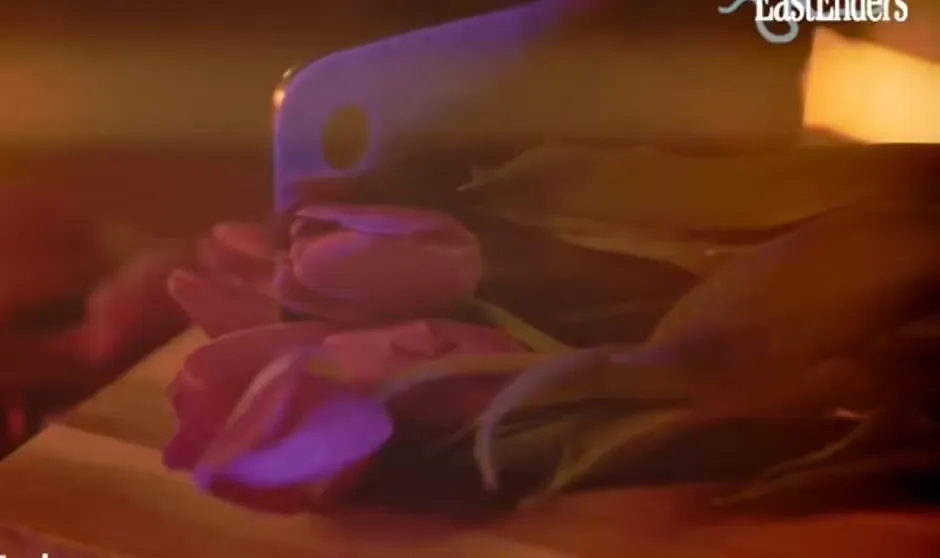 Christmas 2023 on EastEnders is expected to be the least festive yet thanks to two intriguing whodunits and other explosive storylines.
In dramatic scenes, characters are said to be terrified for their lives as a fire quickly spreads throughout the building.
The soap opera has hinted that there will be significant fallout for certain Albert Square favorites.
In a flashforward scene where Denise Fox (Diane Parish), Kathy, Linda Carter (Kellie Bright), Sharon Watts (Letitia Dean), Stacey Slater (Lacey Turner), and Suki Panesar (Balvinder Sopal) discovered a dead body at what appeared to be a Christmas party at the Queen Vic, the soap opera debuted a preview of its 2023 Christmas episode earlier this year.