After exhausting Strictly Come Dancing practices, Adam Thomas jokingly said he wanted to cry himself to sleep. However, a previously reported unseen moment from behind the scenes suggests he was also on the edge of tears as his first dance got underway.
Sam Thompson, a fellow contender on Strictly, captured the tense moment he witnessed during the Emmerdale actor's first dance with Luba Mushtuk. Adam Thomas has been feeling the pressure on Strictly, and Zara McDermott's boyfriend has documented it.
Made in Chelsea actor Sam screamed about the unreported incident during a segment of his Hits Radio show: "I glanced at his face and he looked like he was about to cry.
"His partner then questioned, "You understand what we're doing? As the music began as he turned to face his partner and muttered, "I don't know what I'm doing." It was fantastic in every way. The 31-year-old was ecstatic.
Adam, a star of Emmerdale and Waterloo Road, recently discussed how he believed he may have "bitten off more than I can chew" by scheduling Strictly practices alongside TV rehearsals.
The 35-year-old had frantically pleaded for his one million Instagram followers to "help meeeee" before the performance began.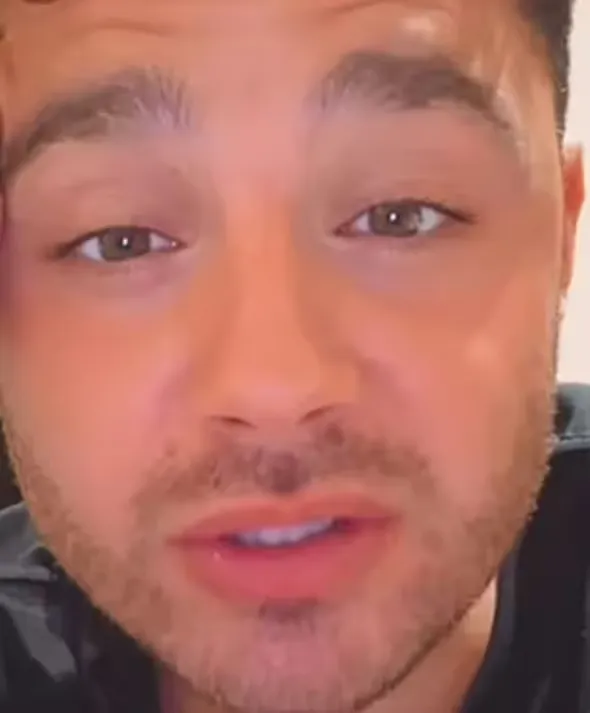 He said earlier this month, "I'll be finishing Waterloo Road tomorrow and then I'll be out again to do some more dancing and then we go again – I don't know what I've got myself into.
Safe to say I'm not smiling anymore!" he said, adding that because of how busy his schedule had gotten, his wife had been leaving spaghetti plates in the refrigerator for him.
Sam was updating his listeners on Hits Radio about what it was like to watch the first Strictly performances last week from the front row.
One of the candidates this year is his girlfriend Zara McDermott, the first Love Island star to ever appear on the show.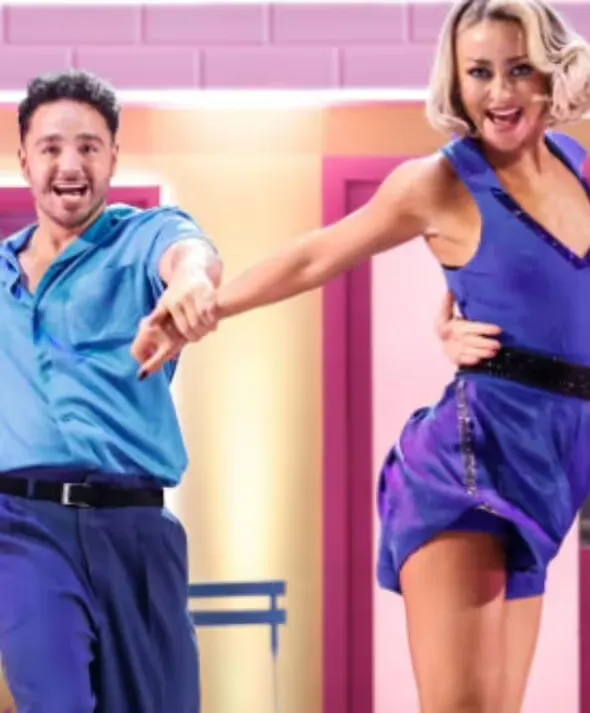 Sam had jokingly said that for "the majority" of the live performances, her parents would use her allotment of two complimentary tickets per night, and that he would "wait outside" if necessary. However, thanks to his radio show, he has been in the thick of the action.
He was overtaken with emotion when he saw Zara stand up on stage with partner Graziano di Prima for a rendition of the Cha Cha Cha.
He shouted, "I couldn't believe how proud I was – I actually shed a tear at one point it was just amazing!"
However, on Monday, he had shared pictures of himself working out and boasted that he looked "unreal," which prompted some of his supporters to claim that he was "crying for help."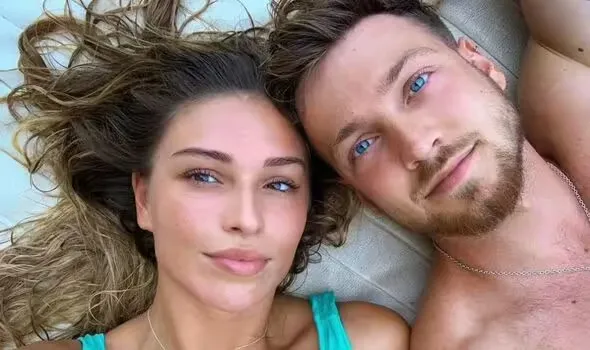 "I placed [a picture] on the 'gram, and within half a second of putting it up, I received hundreds of comments from people saying, "Zara dances one weekend with her new partner, and you're putting up gym photographs are you," the man said to the listeners of Hits Radio.
"Thousands of messages coming in like, 'This is a cry for help if I've ever seen one,'" Sam continued.
When I uploaded it, I wasn't even thinking about it, but now I can't stop thinking about it.
In jest, he said, "What happens when I boil pasta?! Everyone will be like, "Look at you trying to be Graziano! ", but I adore spaghetti.