Ada Nicodemou, star of Home and Away, has given viewers a behind-the-scenes look at the show's sets while documenting an unusual day in her character's life.
Ada begins her morning in the makeup chair, reviewing her lines while a hair and makeup artist reimagines her as Leah Patterson, in a video uploaded to Instagram.
Ada is clean-faced and full of vitality with her hair tied back into a basic ponytail and no makeup on.
"Let's do it, yay!" exclaims her beauty artist as she continues, "Now in the makeup chair!"
Ada says, "So, while in the makeup chair, I also learn my lines," while donning reading glasses.
The next scene in the video shows Ada pulling up to the garage set, decked up in a brightly coloured jacket and dark shades.
"Well, I just arrived at the garage set and I'm going to perform my first scene," she says.
Then Justin Morgan's actor James Stewart stops by to say hi.
"Don't I adore this pair?" Ada inquires, and James smiles.
Ada's favourite set isn't really the garage, but the rest of us do enjoy it, he admits.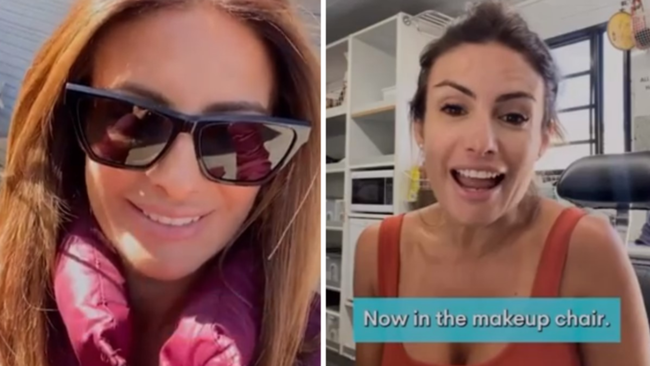 After that, Ada is at her second set of the day, which is outside Summer Bay House, where she is accompanied by Tony Gardiner, a crew member, and "beautiful" director Chris Martin Jones.
She continues, "So this scene is with the beautiful Em," referring to the show's Marilyn Chambers character, Emily Symons.
Ada goes on, "It's just a nice two-hander," while Emily beams at the camera.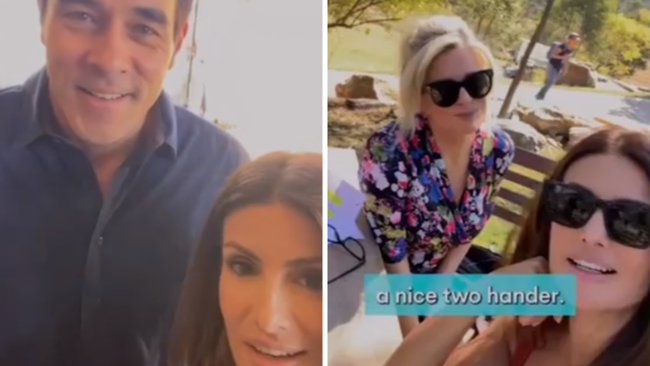 But then things get worse, turning from a beautiful sunny day into a gloomy, rainy one.
Ada is capturing a strong downpour and overcast skies all of a sudden.
"Now, take a look at this," Ada remarks while rotating.
"Well, maybe we can shoot,"
"That's it,"
However, bad weather forced the cancellation of the remaining portion of the day's filming, thus it was not to be.
That evening, she ends, "Okay, so let's just say we didn't finish the shoot."
"There are lightning strikes and thunderstorms… She quips, "Surely that's a song," alluding to the iconic Queen song Bohemian Rhapsody.
It's a wrap, I guess. It's finished!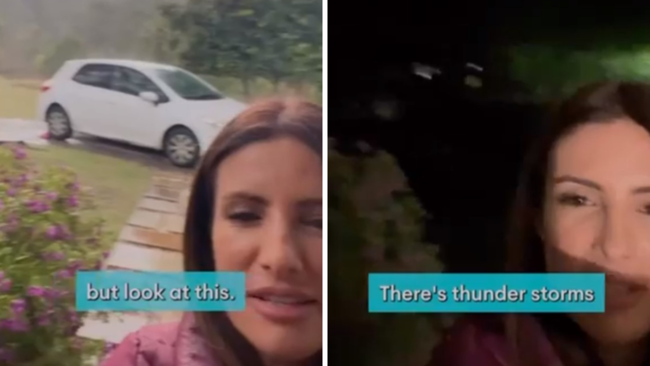 Ada's description of a typical day on set of their favoured TV show was a hit with viewers.
One admirer commented, "Thank you, wow, you really all work together wonderfully, thank you for sharing this Ada."
adored this Another said, "Lovely, thank you for sharing."
A third said, "Hello to everyone at Summer Bay."
One fan commented, saying, "I love Home & Away! You folks are the greatest.
One fan questioned, "How do you remember your lines?"
"After reading a sentence, I forget."
"Work on it!" Ada answered.
"In Summer Bay, summer never ends."
Why weren't sequences filmed even in bad weather, a fan questioned.
The fan said, "Why don't you just work with the weather and shoot when it's raining?"
"They always have to give the impression it's summertime in Summer Bay lol," Ada retorted.
She went on, "So that's why you never see a character wearing large coats or umbrellas."